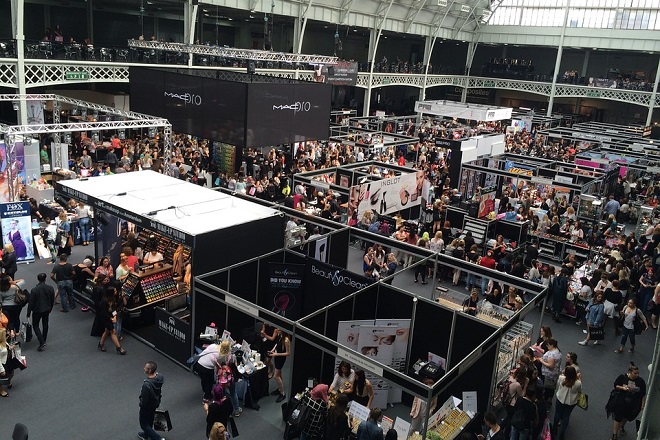 Trade shows provide you with a great way to gain exposure and meet potential clients. However, with most convention centers full of gimmicky and flashy competitors, it's easy to have your booth overlooked. If you are going to pay to display at a trade show it's crucial to make sure you are seen and talked about. Keep reading for some helpful tips on how to ensure your trade show booth stands out.
Start Planning Long Before You Arrive at the Trade Show
In the weeks before the event, take some time to begin letting people know about your appearance. You can do this by having conference attendees vote on the swag they would like to receive, such as t-shirts, pencils, logos, etc. You can even create an event hashtag and put image-rich tweets that will stand out and engage event-goers. By encouraging people to interact before the event, they will be more likely to stop by your booth and see what you have to offer.
Give Away Something That's Unusual or Unique
While the orbus trade show displays you use matter, it's not the only factor that matters. You also have to give people that visit your booth something to remember you by. While you can give away corporate keychains, pens, and mugs, these are completely unoriginal and may aggravate people passing by, instead of enticing them. You can easily stand out from the bigger, flashier brands by giving away something a bit quirkier and then putting your brand's logo or name on it. Some items to consider include sunglasses, socks, laptop skins, balloons, headphones, and similar items.
Use Humor to Create Buzz Among Attendees
Buzz means to create a conversation about the event. You want to ensure customers who are passing your booth have the opportunity to talk to you and others about you. Rather than sticking with the dull and boring "keep things positive," why not step things up and add a bit of humor. By doing this, you can get people attending the event talking about you.
Find Out What You Are Up Against
Make sure you do plenty of research ahead of time. Be sure to check out the "big dog," and see what they are bringing to the trade show – this includes staff participants, along with their booth aesthetic. Do they have candy, contests, a collection box? These are a few of the things you can consider so that you are fully prepared to stand out.
Boast All of Your "As Seen On" Features
Is your brand seen on an array of different websites? If so, you can use this as a focal point when creating your trade show booth. Try to create a design for our booth that will accentuate all these features, providing a shout out to "As Seen On," that's right in front of your booth visitors. This is going to create buzz and a sense of curiosity about your brand.
Invest in a Quality Display
There are some large companies that have brought very sad-looking booths to trade shows in the past. If you want to appear bigger and therefore more invested in the event, then you should consider the booth display as part of your marketing budget for the year. Do you have something printed that looks great? If so, you should save it for future shows as well.
If you want to ensure your trade show experience is a positive one and that you get the ROI you deserve, then use the tips here. Doing this is going to pay off in the long run and help you achieve greater levels of success.