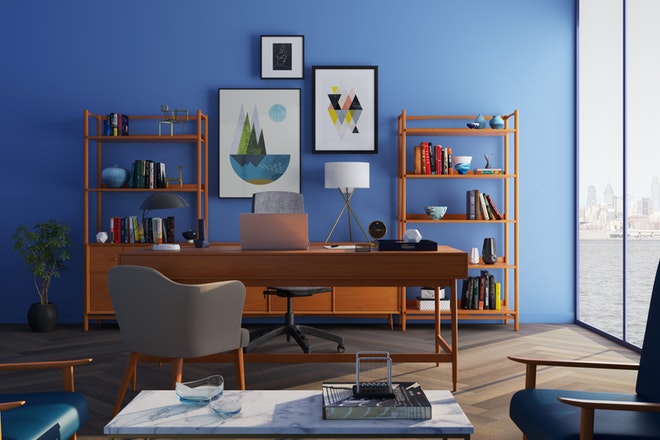 We often feel bored and want the need to change our environment and our surroundings at home. Revamping your home and room can be really exciting, but it might also cost you a lot of bucks, and it can be extremely time-consuming.
If you want to redecorate your house and your budget is low, you must consider spending less money on expensive home decor items and try some DIYs that will give your rooms a new outlook. Here are some handy ideas that you can use to make your home look different and beautiful.
B

ook decor

You can put old encyclopedias and books to use by assigning them properly and treating them as tables. This can save your space on the bookshelf, and you can use this without spending a single buck. It will also look classy to make a table out of books.

You can use these books to make a sky-high stack and give it a boho look. You can place a flower vase at the top to provide it with an interesting outlook as well. You can also work around with their color and arrange them in an artistic manner.
U

se marble paper as decor

Do you desire to get your home a bit colorful and new? Try this DIY method to give a whole new outlook to your rooms. You can make the marble paper at home itself and renovate your bedroom. With the floating colors in the paper, it will gather all the attention, and it is also an ancient technique that has been followed for centuries.

So, try to explore the creative side of yours to make these papers. You can paste them in furniture or even make photo frames out of them.
M

ake picture frames out of tapes

Tapes can be a very interesting handy decor if you utilize them correctly. You won't need a lot of materials, just a few of your favorite pictures and colorful tapes. You can use tapes in the borders of the frames to gather the highlight of the room. It will look a lot more appealing and can be a great decor. Also, tapes can be used in numerous ways for the decoration of the walls by making exciting patterns.

You can also recycle old bottles, cover them with colorful tapes, and give them a new space in your drawing room by placing flowers on top. That will make an excellent and cheap vase.
U

tilize jute rope in numerous ways

If you have unutilized jute rope lying in your house, it can be of great help to use it as a decor. You can make a braided mat out of it and place it at your doorstep. This will look appealing. You can also make such mats and use it as a wall hanging to give a fresh look.

You can also utilize an old and outdated light by hanging wire plant made of the basket in a rope. You can even weave a few strands to make it look designable and appealing.

Other than that, you can also make hanging lanterns, baskets out of jute ropes which will look attractive and creative and can be said as one of the best home decors.
M

ason jar as an interesting decor

We often see mason jars lying unused in our cutlery, but, we never think of anything interesting to make out of it. But, here is a wonderful tip to turn a mason jar into beautiful home decor. You can utilize the jar as a mini herb garden and place it in the kitchen, which will enhance the look of the room. You can buy herbs of your choice and plant them in the jar. You can keep them in the windowsill of your kitchen or even in the drawing-room. This will not only save your bucks but also help you in the kitchen.

You can also use mason jar as a personalized decor. For this, you need to wrap a picture and insert it inside the jar and can change it with time easily without any effort.
R

ibbon decors

There are interesting ways to work out with ribbons that can give a changed look to your house. You can make a lot of DIY crafts out of ribbons such as the ribbon chandelier, ribbon wreath which appear fancy and it's easy to make them. The ribbon wall hanging can also give a boho look to your room. You can also use old key rings, jewels, beads to make it more interesting. You can make small and beautiful flowers out of ribbons and place them on the walls.

If you are looking for renovating your home, it's better to stick to some useful DIY products than buying expensive home decor items from the market. It will not just save your cash but also make your house look artistic and natural.