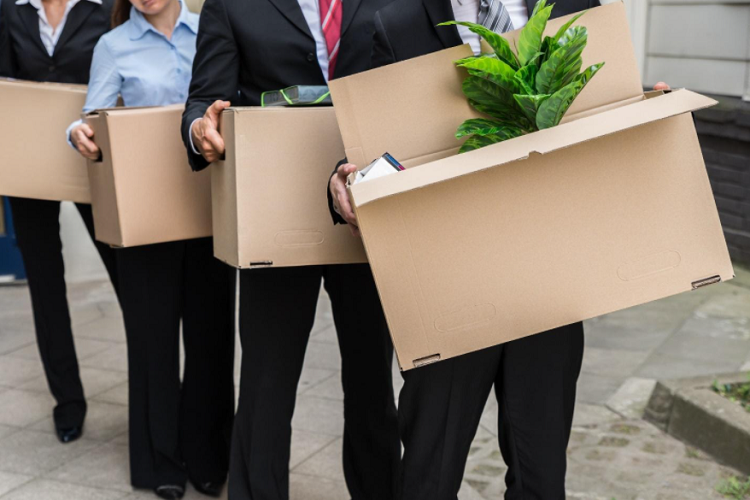 Relocating business to a new place involves multiple complexities.  Apart from setting up the new workplace with furniture, equipment, and other essentials, it is imperative to safely transfer your workforce.
Thankfully, we are gifted with technology, and competitive relocation management software is present today. This software streamlines the process, which can otherwise result in recruitment difficulties, loss of customers, and employee dissatisfaction.
I am going to share the core features of this software with you. But, before we proceed, let us see what relocation management software is:
Relocation Management Software
This is a tool that provides relocation solutions to HR professionals. The software is embedded with numerous features that can assist and manage the relocation programs and their benefits. Some other features of the software include budget tools, expense management, destination details, reporting, cost projection, etc.
Though this software commonly targets firms with a global workforce, other industries can also reap its benefits. But, before opting for any specific software, make sure to understand if it focuses on the domestic package or targets the international one.
Furthermore, it can easily integrate with the basic HR software to ensure a smooth working process. A product can only qualify as a relocation management software if it offers at least the below-mentioned features:
It should have tools for managing, tracking, and administering the relocation programs.
It should have budgeting tools along with cost projections and reporting tools.
It should assist every employee and provide full support in the relocation process.
Now, let us have a look at some best relocation management software:
This software is designed to simplify the relocation process by providing administrative, analytical, and budgeting tools. It intends to provide a personalized employee experience. Besides this, it helps your team in forecasting the overall cost of relocation. It also has features that are imperative for attracting the best candidates.
UrbanBound claims to provide the best cost-cutting solutions. Thus, you do not need to compromise on employee benefits. Furthermore, it eases out the burden on your HR team, which enables them to focus on other competencies.
The software offers many experienced consultants. With one-on-one discussions with the employees, they assist them in getting the most of their relocation benefits. Besides this, they answer all queries and clear doubts related to relocation.
Relocating employees are often concerned about housing. But, the software provides the best option as per the budget. So, whether it is a housing query or things related to new tax rules, UrbanBound provides comprehensive guidance. Thus, it eases out the employee stress and ensures a smooth transfer.
ReloTalent is another best option for moving employees to an international relocation. It provides a single platform that combines all aspects of relocation in one place. Be it an international moving company, HR, employees, or other service providers; everyone can join this platform. Thus, the software is beneficial in three different ways:
HR – It assists HR in cutting down the administrative tasks and automating things. Thus, the employee mobility program becomes easier to manage.
Employees – It guides in terms of relocation benefits. Apart from it, it provides support in all other aspects of a relocation process. The tool has an intuitive platform that eases out difficulties with just a click. Thus, it reduces employee stress and makes them optimistic.
Service Providers – There are a variety of tools for service providers. These tools help in saving time, cutting down costs, and augmenting consumer satisfaction. The tools automate the reporting system along with thorough assistance in the project management process. Thus, clients receive a personalized experience.
Another ideal option is Benivo. Like others, it also provides great cost-cutting solutions in the relocation journey. The software is intuitive and does not require any technical knowledge. Furthermore, it offers customization features so firms of every niche can use it with ease. There is a wide array of other features that can automate multiple tasks. HR heads can perform complex tasks within minutes and improve the quality of work.
You just need to pay a fee for each employee. Other than this, there are no hidden charges for customization, subscription, maintenance, etc. Surprisingly, you get two things while you pay just for one. Yes, when you purchase an employee program, you receive a global mobility program with it.
Additionally, you can also transfer employee relocation allowance for just $1. No matter which currency or country it is, Benivo supports multiple payment methods.
WayLit excellently focuses on the needs of both employers and employees. From the initial relocation plan and management, this software provides everything. It further assists in allocating the tasks so that employees do not get into trouble after relocation.
Moreover, it is an ideal tool for retaining employees. You can even find new talent with less effort and time. Things involved in transferring the present workforce can be easily managed with WayLit. Besides this, it assists in all documentation processes, pre and post-immigration interviews, and relocation preparations.
In other words, it works as an extension of your current HR. With some exceptional tools, it ensures that employees stay productive even after the relocation. It also has a dedicated team to guide employees after boarding. Thus, no matter where you are relocating, when you have WayLit your workflow will always be smooth.
Just like other apps, Envoy also enjoys a lot of positive reviews. The software helps in the entire immigration process of employees. Be it a visa guideline, an interview, or news about the latest policies; Envoy is there to help your team. Additionally, it offers a great support system. Within a few minutes, your queries get resolved.
Many well-known companies trust Envoy for their relocation plans. Apart from the basic guidelines, it also covers all the legal queries and latest laws related to the new workplace.
6
ServiceNow HR Service Delivery
This software provides a single platform to employees for all their HR service requirements. It provides commendable solutions for hybrid workplaces and augments productivity in no time.
Furthermore, it is ideal for business scalability as it brings all departments to a single page. From here, it provides service to each department. Thus, it enhances the employee experience and provides an employee-centric solution. From a single platform, employees can get to know about their tasks, HR requests, notifications, etc.
Thus, employees get a consistent experience, and HR teams get assistance in multiple ways. Besides this, it also helps in collaboration. Whether the company is moving to a new place or has a hybrid office, this software is ideal for managing tasks.
Localyze aims at bringing international talent to one page. Thus, it offers an opportunity of hiring employees from any part of the world. It provides commendable assistance in the global mobility requirements. Be it an issue of visa, legal documentation, or transferring employees from one place to another, Localyze is enough for everything.
The software features a lot of experienced mobility professionals to ensure the safe management of employee transfer. Thus, Localyze is transforming the way we work. It is integrating technology and helping businesses to get the best employees, no matter where their location is.
Housing is a great concern in relocation, but MedRooms makes it easier. You can use this software for every employee, and they can find a suitable house as per their budget. Companies can also find a house directly. Thus, it eradicates the hassle of house searching.
The software displays many latest listings as per the location and provides an option to directly email the owner for queries. It provides great customer support, and you can easily inquire about anything. Though the software mainly targets the healthcare sector, any business can use it.
Just like housing, employee training, satisfaction, many other things play a key role in relocation. One of them is the accounting system. mLINQS greatly satisfies this need by providing exceptional accounting solutions. It lets you get free from relocation expense management by completely automating it. Besides this, it takes acute care of the compliance and makes sure that all calculations are as per the latest policies. The software also keeps a record of all relocation data, which is then used for analytics and the decision-making process.
Instead of searching separately for the relocation service provided, download this software and get access to the best suppliers. Yes, Mobility Empowered brings the best suppliers in one place. Apart from it, the software lets you directly purchase a relocation package. Whether it is a contractual base move or a permanent relocation, finding a supplier or buying a relocation package becomes easier with this software.
Wrapping It Up
In short, multiple aspects need to be considered in a business move. Especially when it is an international move, researching and planning are imperative. But today, we have a software application for every task.
For managing this process professionally, there are some best relocation management software like UrbanBound, ReloTalent, Benivo, Mlinqs, etc. Some other helpful tools are Mobility Empowered, MedRooms, Localyze, and Envoy. Though some of them focus on specific aspects like cost management, housing, and employee management, others provide a complete package for the relocation process.