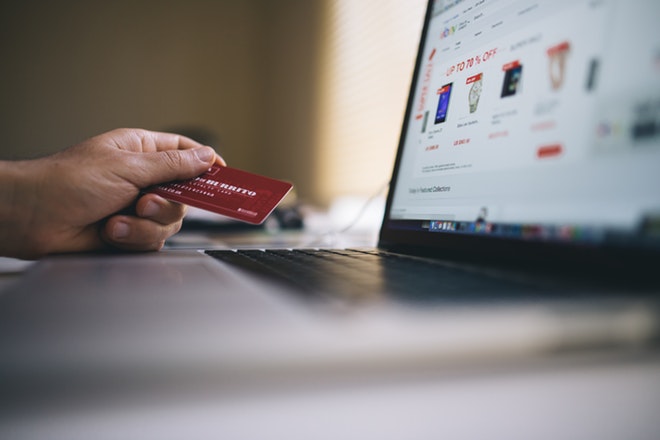 Deep in your core, you know you need this type of advice. Because starting an online business can take a toll on you and free advice is hard to come by these days. But truth be told, you have absolutely no reason to break your bank when it comes to starting an online business. It's your passion, you need not be charged for that, right? 
But then again, you also need to put your money where your mouth is. This means investing in the right tools to see your business thrive. Here's the thing though, don't jump into the bandwagon of launching and marketing latter. Bad business mistake! Learn the tricks, market, and you'll see your business take off. Without further ado, here are five types of software you need when starting an online business.
1
Sales Management Software
When starting an online business, you need to have a futuristic perception of the overall business turn over. There'll come a time when you may not have what it takes to maintain the demands of your clients. By the time this happens, you'll need to be ready and armed with the right tools and insights to improve your sales management processes. An increase in your client base will lead to some sort of crisis if you're not well prepared. 
This is all the more reason to invest in sales management software when starting an online business. Jeremy Harrison, the pioneer of Hustle Life says that with the right sales funnel software platform, converting visitors into purchasing customers becomes easy. With this kind of automation, you'll not be held back from realizing your full potential. This is because, along with flexibility and function, the tool allows you to automate various processes in your business, thus taking away much of the weight off your shoulders. Some benefits of investing in sales management software in your online business include:

Ability to make sales forecasts 

Get analytics information that can be used to improve your sales 

Increased effectiveness in inventory management

Lead generation 

Ease of use and accessibility

Real-time utilization

No need for additional expert opinions and costs



2
Customer Relationship Management (CRM) Software
Your customers are essentially the backbone of your online venture. By all means, you should strive to ensure that they have the best experience when transacting with you. Initially, CRM software can seem like the type of tool you'll not need. But failing to utilize it could cost your business dearly. 
This is the kind of software you'll need when contacting your clients, scheduling follow-ups, and getting back to your clients' queries. Today, some of the best CRM software and tools have been packaged to provide you with insights on how to effectively market and tally your costs. It's an all-inclusive package that will be integrated with your other managerial software solutions. So, take advantage of including this in your startup.
Come the end of the financial year or the tax period, you could easily regret using Excel or worse yet, not utilizing any accounting tools in your online business. The idea of investing in accounting software is to help keep your books of accounts in order. This is because at the end of the day, being in business is all about the profit margin, right? 
But profits are hard to come by with accountability for your expenses, income, and operational costs. Accounting software will help to track your revenues, calculate your taxes and liabilities, and ultimately your profits. While you can track your accounts on paper, truth be told, an accounting tool will help save you the time and costs it takes to manually do this. It pays off!
4
Order and Acquisition Processing Software
Depending on the nature of your business, you can, and most have done it manually. But in the long run, it will limit your growth. You may need a tool to help keep track of your inventory, sales, and client orders. Order processing software can help scale up your sales processes and more so, provide you with additional channels to centrally manage your acquisitions.
5
VOIP Software (instant messaging)
Today, most of your online clients and business partners are utilizing voice over IP (VOIP) software packages. VOIP software will provide you with the means to get in touch with other VOIP users on a peer to peer basis. This will, in turn, save you a lot of money because let alone international calls, even local calls don't come cheap. Being in online business means having international clients, and virtual communication is paramount. A VOIP software solution can bring in a professional touch to your business and streamline communication with your clients.
One thing to note though, the above tools will not help run your business on autopilot. They are, however, essential in the basic managerial issues that are paramount to the success of your online business. Utilizing these and other tools can give you an edge over your competition and spearhead the growth of your business in the right direction.