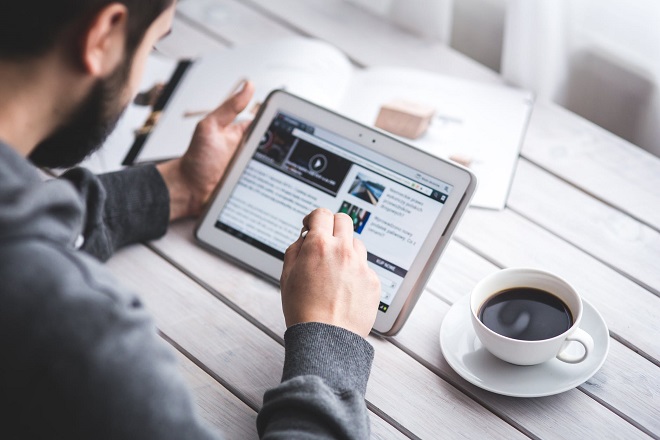 The world, like all the beautiful things to learn in it, is always changing and evolving. There's more to learn than ever before, from shifting viewpoints on history and human studies to the area of deep AI and computer science.
It can be difficult to find places to learn new things, develop new talents, and broaden your horizons once you've graduated from high school. Online learning and courses are helping in this endeavor by making them more accessible than ever before. Most people may benefit from taking online classes, and we've compiled a list of resources to assist you in finding the best fit for you.
Best Education Sites for Online Learning
Here are ten of the best online education sites for learning, which offer both free and paid classes, courses, training, credentials, and more.
Coursera is one of the the most well-known online education sites for learning courses. More than 3,900 specialized courses are available through a global network of universities and partners. You may get a lot of the service for free, or you can utilize it to get an online degree from a reputable university.
Many software businesses have also contributed many of their certification modules and exams to Coursera, which can help you with things like database management and ERP tool use. It teamed with Disney and Pixar in 2020 to honor the film Soul with a selected set of creative arts and careers courses.
Coursera has the most classes, courses, and accreditation support of any site on our list, thanks to its free courses, paid degrees, and subscription programs.
What happens when two of the world's most prominent universities collaborate on open learning? edX. Harvard and MIT teamed up to form the world's first and only MOOC (massive online open courses) provider and NGO. It now has over 130 collaborators, including Georgetown University, Brown University, and Dartmouth College, to name a few. You can choose from a variety of online learning alternatives, such as a single course or an online Master's degree, as well as a variety of professional credentials and "micro" Master's degrees.
Eren Bali, Oktay Caglar, and Gagan Biyani started Udemy to make great education more accessible—and they've made significant progress. To date, it has over 295 million students enrolled in courses ranging from Instagram marketing to aromatherapy all around the world. You can access over 100,000 online courses that fit your schedule and lifestyle and keep them forever for just $10.99. Businesses like Adidas and Mercedes-Benz use Udemy for their teams for a reason. You have nothing to lose and everything to gain by taking advantage of Udemy's free trial offer, which is available in a variety of languages and is accessible from anywhere in the world.
Udemy is one of the best online education sites for learning that allows you to create courses in areas such as business, design, and marketing.
Learning from the huge collection of diverse courses will help you build new abilities and achieve your goals. Expert instructors teach the subjects that are available on Udemy. The course overview can be accessed on any device with an internet connection. To take any course, you do not need any prior qualifications.
iTunes U is a collection of courses and lectures from prominent universities that you may access if you have Apple products or an account. You can search for courses by topic or university using Apple's iTunes app. In many situations, you'll be able to download audio and video recordings of lectures, as well as books and materials. You may even be able to download tests with answer keys.
Some schools are already incorporating iTunes U into their online classrooms, allowing students to ask questions and receive responses from teachers, as well as submit work and earn grades.
iTunes U is a great place to go for free online education because it works smoothly with your iPod or any other Apple mobile device that can run apps. Users can get the iTunesU app for their iPad, iPhone, or iPod touch. Online courses with complete lectures, the opportunity to take notes on those lectures, and assignments to continue learning outside of the lecture environment are all available through the platform. Courses, on the other hand, often combine free podcasts and videos with paid content.
The MIT OpenCourseWare project provides access to a large number of courses that you can browse at your leisure. You are not required to enroll or create an account. The curriculum and instructional materials you'll need are included in the available courses, and many even provide free online versions of the textbooks cited by the instructors.
There are courses in business, energy, fine arts, humanities, math, science, teaching, and more at the undergraduate and graduate levels. If you find audio and video classes to be more user-friendly and entertaining, you can sort by them.
MIT OpenCourseWare is a rich mine of course materials from the Massachusetts Institute of Technology, including lectures, lecture notes, homework assignments, sample examinations, and a variety of other materials from genuine MIT courses. If you want to learn more about physics, computer science, or engineering, MIT OpenCourseWare stands out from the crowd because MIT is one of the top universities in those fields.
Khan Academy is a non-profit online platform that offers a library of instructional "micro-lectures" for free. Khan Academy focuses on more traditional academic areas, such as math, physics, economics, humanities, and a little computer programming, and offers a mix of video and text-based content. Khan Academy is an excellent method to gain a taste for a subject before moving on to a more advanced course elsewhere because it is free to use.
Due to the COVID-19 epidemic, the organization has considerably extended its online services for school-aged pupils, and learners of all ages can benefit from the increased content, lesson plans, and other resources.
Stanford Online provides access to free online degrees, online courses, e-learning, and other learning opportunities. Computer science, artificial intelligence, health and medicine, the arts, and data science are just a few of the areas you can study.
After finishing the training, the platform provides certification. You can take classes to develop new skills, get work, and build a new future. It has a library of free e-books, webinars, videos, and other resources.
Coding is the sole focus of Codecademy, a website devoted to teaching coding. Codecademy teaches you how to write the code needed to create interactive websites using the most commonly used programming languages – HTML, CSS, JavaScript, jQuery, Python, Ruby, and PHP – all while utilizing interactive tools in the browser.
Codecademy has a unified dashboard where you may track your progress and lessons are organized into modules. This allows you to study a full language without having to manually select the following course.
Previously supported by the White House, Codecademy teaches people how to code. During the first seven years of the free program, 45 million people benefited, and it has stuck to its fast-paced training method designed to keep you active and motivated by friendly groups and a gamified points system. You can choose between free classes and a premium membership that will provide more direct coaching and support for building a real-world portfolio.
Students are frequently already constructing and deploying applications by the time they finish their course at the school, which provides training in a variety of languages including PHP, Python, and Ruby.
The Electronics & ICT Academy at IIT Roorkee (E&ICT IITR) is a program backed by the Ministry of Electronics and Information Technology (MeitY), Government of India, to conduct short courses/FDPs/certificate courses in both online and offline modes. Our courses place a strong emphasis on bridging the gap between industry demand and the academic approach to learning, and they give a solid basis on which to develop a career in the ICT sector. Projects with real-world difficulties are included in all of our courses to provide an industry perspective on learning. We've gathered academic and industry specialists to create the most effective courses for professionals, students, and instructors who want to improve their abilities without disrupting their daily routine. They have performed over 150 courses and trained over 10,000 people so far. Well-known industry partners, resource persons from premier universities, and specialists from recognized R&D organizations teach the courses. For this, the Academy has signed Memorandums of Understanding (MOUs) with industry/R&D partners in several disciplines, who collaborate and work with us to deliver training programs.
In 2003, the Indian Institutes of Technology launched the National Programme on Technology Enhanced Learning (NPTEL), a project of the Ministry of Human Resources Development (MHRD) that provides quality education to anyone who wishes to study at an IIT. The main purpose was to produce undergraduate and postgraduate web and video courses in all major fields of engineering and physical sciences, as well as postgraduate management courses.
Since 2013, 4-, 8-, or 12-week online courses have been offered through an online portal on topics relevant to students in all years of higher education, as well as basic core courses in sciences and humanities with exposure to relevant tools and technology. There is no cost to enroll in these courses or to learn from them. An optional in-person, the proctored certification exam will be conducted at a cost of Rs. 1000/- per course, with a certificate issued by the participating institutions and industry.
Start your Online Education Today
Anyone can continue their education and develop their talents through online learning. We hope that the list of best online education sites will useful, eager to your learning process and improve as a result of it. Wishing you the best of luck in your classes and studies, as well as wherever your new knowledge may lead.