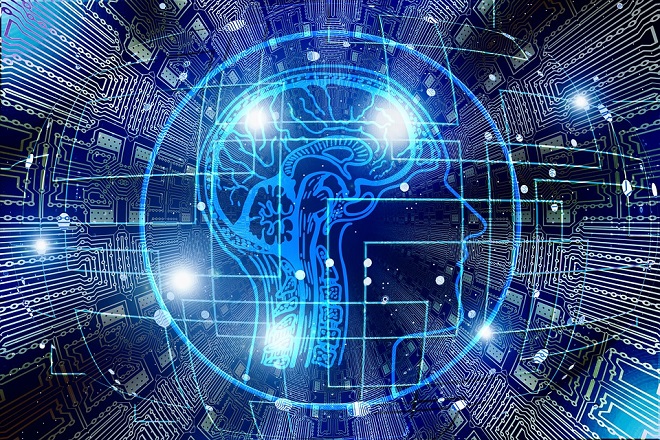 The retail industry needs to evolve at a much faster pace so it can keep up with the ever-growing demands of e-commerce. However, that transition hasn't been as smooth as you'd expect. Today, more and more people stopped visiting malls, department stores are closing up shops, leaving smaller stores anchored by big establishments left without safety nets.
Because of this harsh reality, you might wonder about how the retail industry can succeed. Well, besides starting to move away from the brick and mortar stores, consumers need and want something that permits them to browse through various retailer catalogs in the comforts of their home. They'd like to know more about the pickup options of in-store establishments, and they also want answers to their queries with 24/7 customer support about their replacement and returns policies.
Artificial Intelligence in Retail Industry
How can you meet those demands? Through adopting AI solutions for retail. Artificial intelligence has a ton of potential and is currently on the way towards transforming the retail industry in so many ways.
How? Here are the facts that prove AI is becoming the future of retail:
Diverse Possibilities
Retailers are reluctant as they try emerging technologies unless they are confident about the return of investment.
A study conducted by Capgemini Research Institute showed that there's a growing number of retailers that implement artificial intelligence in their businesses. Many of the retailers are focusing on customer-facing applications. Furthermore, the study showed that if retailers adopted AI in their operations, they can save up to $340 billion by 2022.
How can you save that much?
Otto, a German e-commerce brand, proved this by utilizing artificial intelligence to lessen the number of returns by over 2 million products a year through providing more accurate suggestions to their customers.
Other organizations would also use AI (artificial intelligence) for preparing packages in warehouses and distribution centers, using technology with their item picker assistants. Workers will use those assistants while getting items to ship out or to restock shelves.
The AI uses in retail continues to grow, and with the many different options, retailers have even more ways to take advantage of the growing technology. This reason alone already shows how AI has staying power.
Customers Want Personalization
Research conducted by Epsilon showed that around 80% of its participants will be more likely to continue business with companies that offer personalization. Around 90% of the participants said that personalization is an appealing feature in retail.
That's why it isn't surprising to see professionals taking the time to recall the previous trends contributing to personalization. For example, subscription boxes trended back in 2017, most of those products popular until now as they would use personalization to an extent.
AI can promote personalization in a lot of ways, especially in terms of improved marketing. Customers may see different versions of websites, depending on their previous transactions with certain brands. They may also receive coupons and promos with product receipts, aligning with those they purchase the most.
Furthermore, consumers would most likely prefer AI-based personalization as long as there is no invasion of privacy. Without the customization and personalization, shoppers would only be recommended irrelevant products and have a less fulfilling shopping experience .That's why you can see more retailers adopting AI to meet consumer demand and satisfaction.
AI Improves Decision-Making
Machine learning and AI are vital components when it comes to retail decision-making. Such technologies can help identify items people would want more, and the ones that are most likely to stay on the shelves for a long time. Retail shop owners can utilize the data to meet their market's demands and prevent waste of products and money.
Regardless of how many items are sold and the customers served, retailers will need to make the well-informed decisions. AI will help in analyzing enormous amounts of data more efficiently and accurately than humans can.
AI Minimizes Theft
Many retailers have on-side loss prevention specialists, security cameras, door alarms, and more equipment to keep shoplifters away. These are very crucial measures that can be supplemented further with AI.
Inventory losses, known as shrink, would cause substantial expenses to retailers. A 2017 study conducted by the National Retail Federation showed that a shrink can lead to up to $46.8 billion impact on the retail industry. AI can help make those numbers go down.
For instance, there is an AI technology called StoLift, which would detect what people do to get away with their crime in self-checkout kiosks, walking off without paying for their items. You can also implement AI security cameras which can detect suspicious signals and actions that show someone may try to steal items.
Theft has been a problem in the retail industry for the longest time, and it won't go away. Fortunately, stores today are far less primitive, with AI offering retailers great strategies to pursue.
In Conclusion
The world of retail continues to evolve, and as the changes keep coming, the industry needs to adopt the advanced technology meeting all the growing needs.
AI is a vital part to the evolution of retail, paving the way for a new era where concerns and questions are addressed quickly, without the long lines and hassle on the consumers' side.