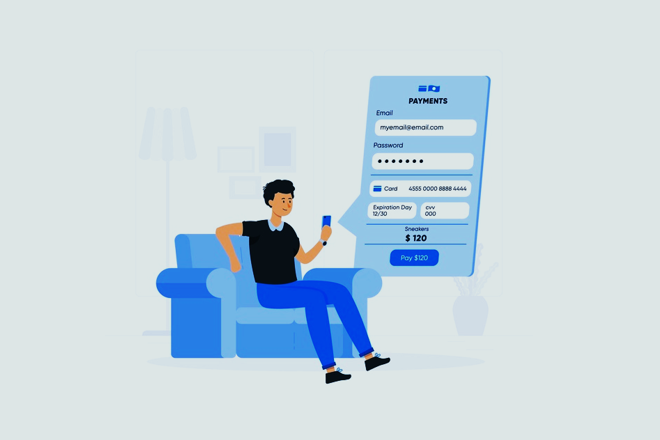 Are you an ecommerce business owner? Then you must be familiar with the concept of payment gateway. You also understand the pain of finding the best payment gateway since every service out there claims to be the best one.
Ecommerce business and payment gateway go hand in hand in today's world. No business can work without the best payment gateway. The whole purpose of having an ecommerce business is making money, but how would you collect money if you don't have the best payment gateway incorporated in your industry. But finding the best payment gateway can be a bit overwhelming if you don't know the requirements of your business.
Here in this blog, we will talk about the best payment gateway in India and how it benefits the business of all shapes and sizes.
Benefits of Payment Gateway
First of all, what exactly is a payment gateway? It is software acquired by the ecommerce business to make receiving a payment a walk in the park. Suppose you have an online store where you sell shoes. The work of the payment gateway is to offer a smooth service to the customers while they are making the payment. A payment gateway usually has multiple payment options such as Credit card, Debit card, Internet banking, Wallets, etc.
Now the question is how it provides an unfair advantage to your online business? To answer the same, below we are listing out benefits of payment gateway for ecommerce business.
1
Faster Payment Processing
One of the most significant benefits of incorporating the best payment gateway is it offers fast payment processing. You must be doubting that but let us ask what kind of payment method you generally use while making a payment. We are sure you used to pay via wallet, and within seconds, you noticed the amount gets deducted from your account once you have entered the OTP pin or password. Can you imagine this technology? It is that much faster; even the cash transaction takes a minute because people count money multiple times before handing it over to others.
2
No Fraudulent Activities
Most of the online store owners are scared of the fraudulent activities that have been going on, such as random people buying things and using other personal credit cards and all. This all can be a massive bummer for online store owners. Still, with the best payment gateway, they don't have to worry about fraudulent activities as bank account verification is a part of the payment gateway. Every account entered by the customer gets verified, and if the bank confirms, only the transaction happens. All this process happens in seconds.
3
Recurring Payment Options
Do you hate reminding your customers about the payment? You must be! Reminding the customers about the payment can be a lot and sincere; customers also hate nudging. You can easily remove this reminder system by adopting the recurring payment option with the best payment gateways. It is the best option for businesses that have SAAS-based businesses. All your customer needs to do is sign up for the services, choose a recurring payment model, and set up the billing date. As long as the customers use the service, the amount will automatically get deducted at the end of each month. Some services offer monthly recurring plans, and some provide one-time payments.
4
No Chargebacks and Fines
Chargebacks can be challenging, mainly in the case when you are the victim of fraudulent transactions. But with the right payment gateway, you don't have to worry about the chargeback and the fines. The reason for the same is that every transaction is going to happen from legitimate bank accounts.
A payment system that only accepts local currency makes no logical sense if you run a worldwide business or wish to expand it outside national boundaries. The whole point of having an eCommerce store is to connect with a global audience, and that is not going to be possible if you are using payment gateways with limited options. It has been proved that the customers are most likely to buy a product if they see the familiar payment mode. So it is always best to go with the best payment gateway that supports multiple currencies.
6
Full Control Over Finance
Lastly, the payment gateway gives merchants complete control over their finances. The reason for the same is the customer's money quickly gets deposited into the receiving account due to the fast speed. Online payments give businesses more control over their funds. Furthermore, online payments are more carefully controlled, giving online sellers additional peace of mind.
To sum up! This is the honest take on how payment gateway is helping many ecommerce businesses out there. Without a good payment gateway, you can't run a business, so it is always best to keep your business requirement while choosing any payment gateway.