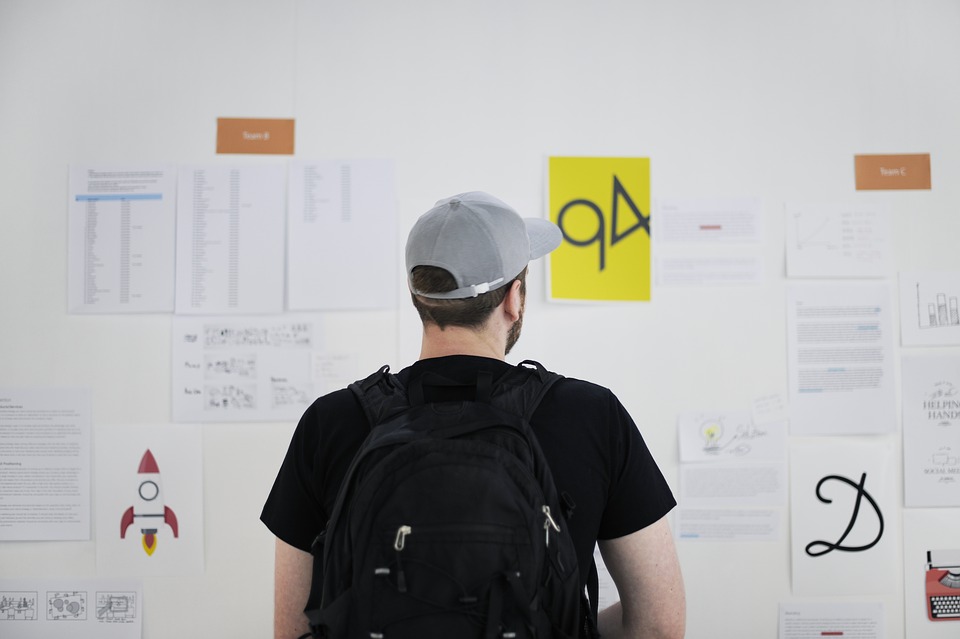 Nowadays, professionals in the United States seek cutting-edge productivity tools to enhance efficiency. In the heart of the United States, a silent revolution is underway – one that's transforming the way professionals work and businesses thrive. It's a tale of cutting-edge productivity tools that are not just reshaping workflows, but rewriting the very script of efficiency. As the digital era ushers in new possibilities, these tools take center stage, propelling productivity to soaring heights.
Top-Rated Productivity Tools in 2023
It is the time to discover cutting-edge tools that streamline workflows, enhance collaboration, and maximize efficiency. From project management to automation, find the solutions to boost productivity as well as achieve your goals. Let's explore the world of top-rated productivity tools for success.
Microsoft Teams is a powerful tool revolutionizing remote work in the USA. With real-time messaging, video calls, and file sharing, it enhances collaboration, integrates seamlessly with Microsoft Office Suite, and offers numerous benefits for remote teams.
Features and Functionalities:
Real-time messaging and video calls for instant communication.
Channels and file sharing for organized discussions and collaborative work.
Seamless integration with Microsoft 365 apps and co-authoring capabilities.
Integration with third-party apps and bots for task automation.
Benefits for Remote Teams:
Enhanced communication, fostering teamwork and quick decision-making.
Increased productivity through centralized collaboration and streamlined workflows.
Flexibility and mobility, enabling work from anywhere on any device.
Secure collaboration with encryption and access controls.
Integrating with Microsoft 365 Apps:
Microsoft Teams seamlessly integrates with Microsoft 365    apps.
Users can access files, documents, and resources within Teams.
Eliminates the need to switch between applications.
Enhances productivity by centralizing information in one place.
Enhancing Virtual Meetings:
Conduct virtual meetings with HD video and audio quality.
Share screens for presentations and demonstrations.
Utilize breakout rooms for focused discussions.
Interactive features like polls and reactions for engagement.
Slack enables instant messaging and file sharing, ensuring quick responses and efficient communication. Share the files, images, and documents directly within the platform, making collaboration seamless.
Channel Organization and Customization:
Slack's channel-based organization keeps discussions focused. Create channels for different projects or teams, customize notifications, and use threaded conversations to improve clarity.
Integrations with Third-Party Apps:
Seamlessly integrate with various third-party apps through Slack's app directory. Automate tasks, collaborate with external partners and centralize your tools for streamlined workflows.
Enhancing Communication with Integrations:
Slack's app directory offers third-party integrations.
Connect with tools like Google Drive, Trello, and Asana.
Share files, documents, and resources directly in Slack.
Streamlines collaboration and reduces context switching.
Threaded Conversations for Clarity:
Use threaded conversations to maintain context.
Discuss specific topics without cluttering the main chat.
Easily follow the flow of conversations.
Enhances understanding and organization of discussions.
Zoom has now become alternative with virtual meetings plus transformed how people communicate, collaborate, and host webinars and conferences. With its robust video conferencing capabilities, versatile screen sharing, and virtual background features, Zoom offers a comprehensive platform for seamless online communication.
Video Conferencing: HD video, gallery view, and mobile compatibility for lifelike interactions.
Screen Sharing and Virtual Backgrounds: Share screens for presentations and customize backdrops.
Webinars and Meetings: Host interactive webinars and virtual meetings with ease.
Breakout Rooms for Interactive Collaboration:
Utilize breakout rooms for smaller group discussions.
Enhance brainstorming and focused collaboration.
Facilitate engagement among participants.
Replicate in-person meeting dynamics virtually.
Webinars and Training Sessions:
Host webinars with interactive features and Q&A.
Deliver training sessions to remote teams or clients.
Share knowledge and expertise on a virtual platform.
Expand reach and engagement through online events.
Trello is a versatile project management tool which simplifies collaboration and task tracking. With its Kanban-style board, task cards, and extensive integrations with other productivity tools, Trello provides a dynamic and user-friendly platform for managing projects effectively.
Kanban-style Board for Visual Management:
Customizable boards for projects and teams.
Lists and cards for organizing tasks and progress.
User-friendly drag-and-drop interface.
Task Cards and Checklists:
Detailed task cards with descriptions and due dates.
Assign team members and facilitate communication.
Checklists for step-by-step task completion.
Integrations with Productivity Tools:
Power-Ups for seamless integration with apps like Google Drive and Slack.
Automation with Butler for custom workflows.
Custom Automation with Butler:
Utilize Trello's Butler for custom automation.
Create rules to trigger actions based on events.
Automate repetitive tasks and workflows.
Enhance consistency and save time on routine actions.
Visual Management with Kanban Boards:
Implement Kanban boards for visual task management.
Organize tasks into lists and columns.
Easily track progress and prioritize work.
Provides clarity and transparency in project status.
Todoist is a powerful task management tool with intuitive features for goal setting, prioritization, reminders, and seamless integration, maximizing personal and professional productivity.
Task and Goal Setting:
Create tasks and organize them into projects.
Set and track goals and milestones.
Prioritization and Reminders:
Prioritize tasks with labels.
Set timely reminders for due dates.
Integration with Calendars and Email:
Sync tasks with calendars.
Convert emails into actionable tasks.
Setting Priorities and Labels:
Prioritize tasks using labels and categories.
Assign levels of importance and urgency.
Easily identify critical tasks and focus areas.
Enhances time management and task execution.
Location-Based Reminders:
Set reminders based on location proximity.
Receive notifications when entering specific areas.
Improve task completion by aligning with context.
Maximizes efficiency and minimizes oversight.
Evernote revolutionizes note-taking, organization, and collaboration. With powerful features for capturing ideas and seamless sync across devices, it's an indispensable tool for individuals and teams.
Organize Notes, Images, and Web Clips:
Capture text, images, and web articles.
Create notebooks and apply tags for easy organization.
Search and Sync Across Devices:
Quickly find notes with a powerful search.
Sync across devices for seamless access.
Collaboration Features:
Share notebooks for real-time collaboration.
Control access with customizable permissions.
Advanced Note Organization:
Organize notes into notebooks and stacks.
Use tags for further categorization and filtering.
Quickly access and retrieve relevant information.
Streamlines information management and retrieval.
Web Clipper for Content Capture:
Use the Evernote Web Clipper to save online content.
Capture articles, web pages, and images.
Access saved content across devices.
Facilitates research and reference gathering.
Notion, the powerhouse productivity tool, transforms note-taking, task management, and database organization. Its customizable layouts, seamless team collaboration, and extensive integrations create an efficient all-in-one workspace.
All-in-One Workspace:
Combine notes, tasks, and databases in one platform.
Streamline workflows and boost productivity.
Customizable Layouts and Templates:
Intuitive drag-and-drop interface for easy organization.
Choose from pre-designed or create custom templates.
Team Collaboration and Integration:
Real-time collaboration for seamless teamwork.
Integrate with calendars, project management apps, and third-party services.
Creating Databases for Knowledge Management:
Build databases to store structured information.
Create databases for contacts, resources, and more.
Utilize relational databases for interconnected data.
Enhances information organization and accessibility.
Custom Templates for Workflows:
Design custom templates for specific use cases.
Create templates for project planning, meeting notes, etc.
Standardize workflows and improve consistency.
Streamlines work processes and collaboration.

Zapier, the game-changing automation tool, effortlessly connects and synchronizes data between hundreds of applications. With its task and workflow automation, extensive integrations, and time-saving potential, Zapier is the go-to solution for maximizing productivity.

Automate Tasks and Workflows:
Create "Zaps" to connect apps and automate actions.
Save time on manual and repetitive tasks.
Integration with Hundreds of Applications:
Connect and synchronize data between numerous apps.
Support for popular tools and custom applications.
Time-Saving Possibilities:
Enhance efficiency by automating data entry and notifications.
Focus on higher-value work with Zapier's automation capabilities.
Automating Data Entry and Tasks:
Use "Zaps" to automate repetitive tasks.
Connect apps to trigger actions based on events.
Automate data entry, updates, and notifications.
Improves efficiency and reduces manual work.
Multi-Step Workflows with Multi-Step Zaps:
Create complex workflows using multi-step Zaps.
Chain multiple actions to achieve desired outcomes.
Automate multi-step processes across apps.
Enables sophisticated automation and customization.

Monday.com revolutionizes project management with its intuitive visual interface and custom workflows. With its drag-and-drop simplicity and adaptable features, it's a tool that keeps teams aligned and projects on track.

Visual Workflows:
Build workflows visually, tailored to your team's processes.
Drag-and-drop interface for easy customization.
Monitor progress and status at a glance.
Customizable Templates:
Select a pre-made template or make your own.
Templates for project tracking, sales pipelines, and more.
Adapt the tool to your specific needs.
Collaboration and Communication:
Real-time collaboration enhances team alignment.
Keep conversations focused on tasks.
Time Tracking and Automation:
Track time spent on tasks and projects.
Automate repetitive tasks and notifications.
Maximize efficiency with streamlined processes.

Asana is a strong project management tool which simplifies team collaboration and enhances productivity. With its efficient task and project organization, seamless collaboration and communication features, and effective timeline and progress tracking, Asana has become a valuable asset for teams of all sizes.

Task and Project Organization:
Efficient task management with prioritization and due dates.
Structured projects for transparent workflows and dependencies.
Collaboration and Communication Features:
Task comments for real-time discussions.
File attachments for easy access to project resources.
@Mentions and notifications to keep everyone informed.
Timeline and Progress Tracking:
Visualize project timelines with the timeline view.
Track task progress and completion.
Set milestones to celebrate achievements.
Visualizing Projects with Timelines:
Use the timeline view to visualize project schedules.
Track task dependencies and milestones.
Gain insights into project progress and potential delays.
Enhances planning and resource allocation.
Automating Task Assignments:
Automate task assignments based on criteria.
Distribute workloads evenly among team members.
Improve efficiency in task allocation.
Reduce manual effort and optimize team productivity.
Toggl is a time tracking tool that empowers individuals and teams to monitor their work hours with precision. With its user-friendly interface and robust reporting, Toggl helps optimize time allocation and enhance productivity.
Time Tracking with Ease:
Start and stop timers for tasks and projects.
Categorize time entries for accurate tracking.
Track time across devices for seamless monitoring.
Insightful Reports and Analytics:
Generate detailed reports on time allocation.
Analyze trends and patterns in work habits.
Identify areas for improved time management.
Integrations for Seamless Workflow:
Integrate Toggl with project management and calendar tools.
Automatically track time spent on various tasks.
Streamline time entry and eliminate manual effort.
Boost Your Productivity with These Tools
Top productivity tools streamline workflows, enhance collaboration, and boost efficiency. Diverse project management, communication, file sharing, and automation solutions ensure higher productivity. Advanced features and cloud-based accessibility enable more innovative work and data-driven decisions in 2023.
In today's busy world, people are searching for tools that can boost their productivity. Imagine having digital helpers that make tasks easier, help teams work together smoothly, and even do some work for you. These tools bring everyone closer, make sharing files simpler, and can even handle repetitive tasks. All of this is like having a helpful friend in your work journey, making things efficient.
Productivity Tools FAQs
Here are some frequently asked questions (FAQs) about productivity tools:
What are productivity tools?
Productivity tools are software applications or platforms designed to help individuals and teams manage tasks, projects, time, and information more efficiently. They aim to enhance productivity, organization, and collaboration by providing features like task management, note-taking, time tracking, and more.
How can productivity tools benefit me?
Productivity tools can help you streamline your work processes, manage your tasks and projects effectively, stay organized, track your time, collaborate with team members, and ultimately increase your overall efficiency and output.
What are some popular time management techniques that productivity tools support?
Productivity tools often support techniques like the Pomodoro Technique (working in focused intervals followed by short breaks), the Getting Things Done (GTD) method for task organization, and time blocking (allocating specific time slots for different tasks).
Are there free productivity tools available?
Yes, many productivity tools offer free versions with limited features. Some popular free tools include Trello, Google Keep, Asana (basic version), and Todoist (basic version). You can often upgrade to a paid plan for more advanced features.
Can I use productivity tools on different devices?
Yes, most productivity tools are available as web applications and offer mobile apps for iOS and Android devices. This allows you to access your tasks, projects, and notes from various devices, ensuring you stay organized and productive no matter where you are.
How do I choose the right productivity tools for my needs?
Consider your specific requirements, such as the type of tasks you need to manage, your preferred organizational style, collaboration needs, and any integrations with other apps you may require. It's a good idea to try out a few tools to see which one aligns best with your workflow.
Can productivity tools integrate with other software I use?
Yes, many productivity tools offer integrations with other apps and services. For example, project management tools may integrate with communication tools like Slack, while note-taking apps may integrate with cloud storage platforms like Google Drive or Dropbox.
Are there security concerns with using productivity tools?
Security can be a concern when using online tools, especially for storing sensitive information or collaborating on confidential projects. It's important to choose tools with strong security measures, such as end-to-end encryption and secure authentication. Always review the privacy and security policies of the tools you use.
Do productivity tools have a learning curve?
The learning curve for productivity tools can vary. Some tools are intuitive and easy to pick up, while others may require a bit more time to learn and fully utilize all features. Many tools offer tutorials, guides, and customer support to help you get started.
Can I use multiple productivity tools together?
Yes, you can use multiple productivity tools together to create a personalized workflow that suits your needs. For example, you might use a task management tool along with a note-taking app and a time tracking tool. Just ensure that the tools you choose can integrate or work seamlessly with each other.