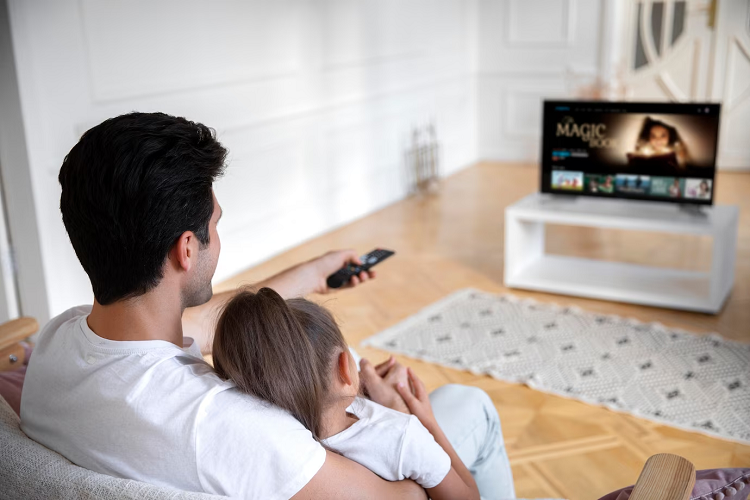 There was a time when everyone would consider cable TV as a luxury, however, due to the release of several major streaming services, the hype around it began to die down. And these innovations took the limelight away from it. Another reason could have been the rapid increase in the monthly bills of cable television. But you cannot deny the various benefits that come with the subscription of cable.
6 Benefits of Sticking with Cable TV
If you have been considering cutting the cord, then hold that thought because we have compiled a list of all the exciting benefits of sticking with cable TV.
1
Extensive Channel Lineup
One of the biggest advantages you get over your subscription to cable is it offers you a large variety of networks. This is not the case with streaming services, be they live or on-demand. Depending on the provider you choose, you can get networks of up to 250.
Not only this, but you can also get networks that are both local and international. Take for example Xtream Powered by Mediacom; this provider offers networks of up to 170, where you can get your hands on sports, music, kids, and other types of networks. Additionally, it comes with premium and international channels that are best suited for a household with diverse needs. You can visit Mediacom canales (for Spanish customers only) to get more information on the channel lists.
The subscriptions of Amazon, Hulu, or HBO Max can only provide you with on-demand content, while on the other hand, live TV streaming sites let you watch programs in real time but with the poor video quality. It also highly depends on your internet subscription. If the connection is acting up, then you are likely going to encounter several issues with streaming.
Now, that does not mean you have to give up on the idea completely and miss the thrill of watching live shows, sports events, or holiday specials only because of this, right? This is where cable TV comes in and solves all your issues by letting you catch all the exciting shows in real-time.
With ESPN and beIN SPORTS, you can catch all the shows you have been waiting eagerly for, and that too on your big screens!
3
Stable and Reliable Viewing
With Over-the-Top (OTT) services, you always have a fear of running into technical issues with your internet or coming across speed problems that can ruin your plans of binge-watching a show. Compared to it, cable TV is rather more reliable and stable in this sense. Streaming sites depend highly on the Wi-Fi signals and their strength, disruptions to the wires can cause you to lose signals and experience buffering and spotty connections.
Cable TV has no such problems. You can watch your favorite channels any time you want. There are no concerns related to buffering and lagging nor does it start acting up just at the minor inconvenience. The only time when you won't be able to watch TV is when some major flaw takes place to the wires or the cables get damaged badly.
You cannot particularly get news channels on your subscription to streaming services. Of course, you can get updates on current affairs and political matters on the internet but all of it airs after it has been covered on TV.
It may come as a surprise that many major media outlets don't let you use live news on their official websites unless you have a cable subscription. This way, you will have no option but to catch the snippets and small clips of news coverage.
This is another reason why it is better to stick to cable TV and not cut the cord so you can continue watching the news in real-time.
One of our most cherished memories of childhood is sneaking out of our bedroom past our bedtime, switching on the TV, and watching infomercials of random products. These infomercials are comforting to watch and are a great way to pass time.
Watching these infomercials even to this date will be like keeping a tradition alive. They can be your way to walk down memory lane and taste the sweetness of nostalgia in the most comforting way.
You may have been told that streaming services are cheaper than cable TV but contrary to this popular belief, when you add up the fees of all the streaming services you have a subscription to, it exceeds your cable TV bills drastically.
A cable subscription allows you to choose the package of your choice with options of customizing the networks as per your needs. You can either opt for the already pre-designed plan or design one for yourself. There is also an option of adding premium entertainment, or sports network, and that too without having to go over your budget.
On the other hand, you cannot get all kinds of content on one streaming site. You have to get a subscription to at least three separate services to get the content of a wider range. Accumulate that amount and you will be left with no money by the end of the month.
The Bottom Line
Don't cut the cord just yet because cable TV has a lot to offer you that you will not be able to find in streaming services. So, if you have been considering whether to switch to OTT sites or stick to cable TV, then keep the above mentioned benefits of under consideration.