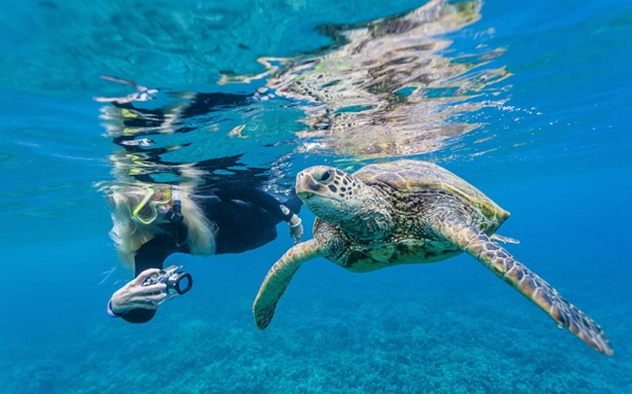 Waterproof cameras are paving their way in the world of technology. There are so many inventions that are being made namely action cameras and the like. Even if the waterproof cameras have been in the market even before the action cameras existed, the demand is still lower compared to any other type of cameras. But with the development in technology, the waterproof cameras became more durable and affordable.
If you are looking for high-quality waterproof cameras for your next trip, see the list below:
Nikon CoolPix W100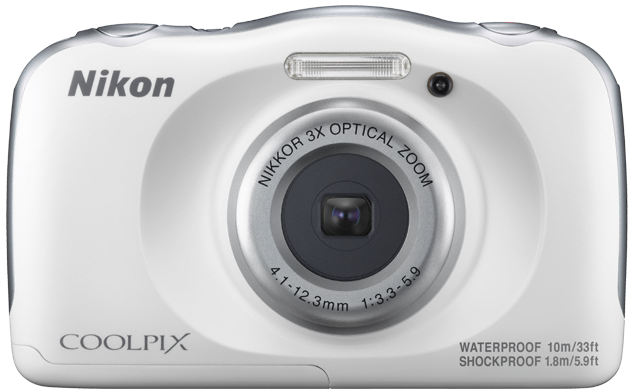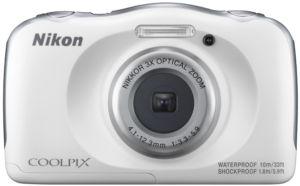 If you are looking for a compact and flexible type of camera for your underwater adventure so the Nikon Coolpix W100 is the perfect waterproof camera that you should use because it has so many benefits especially if you really want to maximize your camera use. Nikon Coolpix W100 is durable and it is not only waterproof but it is also shockproof that is why you no longer have to worry about it getting damaged because it is very much applicable to be used anywhere you want. This camera also shoots in HD and pictures and videos can easily be transferred through SnapBridge. The great thing about this camera is the fact that it is family friendly and it can be used even by kids. Always remember that the camera must still be handled with care despite it being shockproof.
Fujifilm FinePix XP120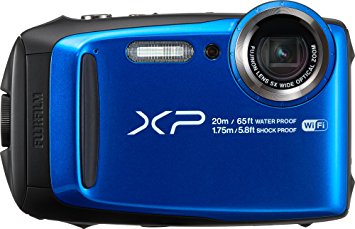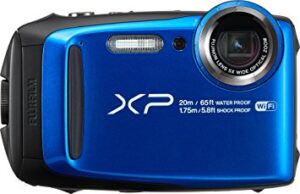 Just like a dog, the Fujifilm FinePix XP120 can also be considered a man's best friend since it will really make you feel contented and happy as this camera is tough enough to shoot in so many locations. This is a very durable camera that is totally long-lasting and worth your every dime. FinePix XP120 has a wide camera angle setting that is totally fit for your underwater trip because it could capture a different perspective of the ocean. One great set of this camera is the cinema graph mode wherein you can capture a video and have some parts still while the others are moving. This is truly a world-class camera!
Leica X-U (Typ 113)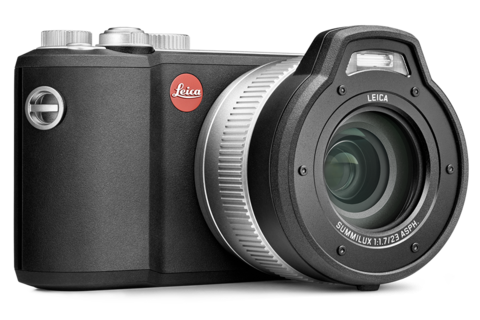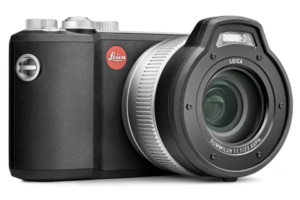 Leica X-U (Typ 113) may be considered a total package as it is not only waterproof but it is salt waterproof which means that it can last long under sea water unlike any other camera wherein the saltiness of the sea easily damages the casing and the camera itself. This is also durable and shockproof. The design is very slick and sophisticated but it is very much precise in its technicalities which everyone would totally like. The best thing about the Leica X-U (Typ 113)? It's super HD picture quality!
Olympus Stylus TOUGH TG-4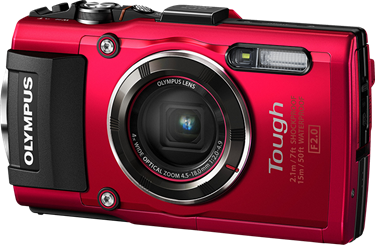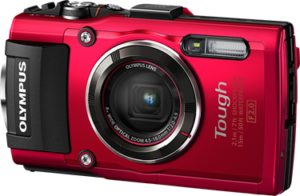 To tell you frankly, this camera can't go as deep in the ocean as you want so if you are looking for a camera that you can take for your super underwater adventure, then this is not for you. But if you are the one who enjoys seeing the corals and the shallow areas of the sea then Olympus Stylus TOUGH TG-4 is the camera for you! This camera is rugged to the point that you can take it anywhere without worrying too much. Just be careful not to be careless!
Nikon 1 AW1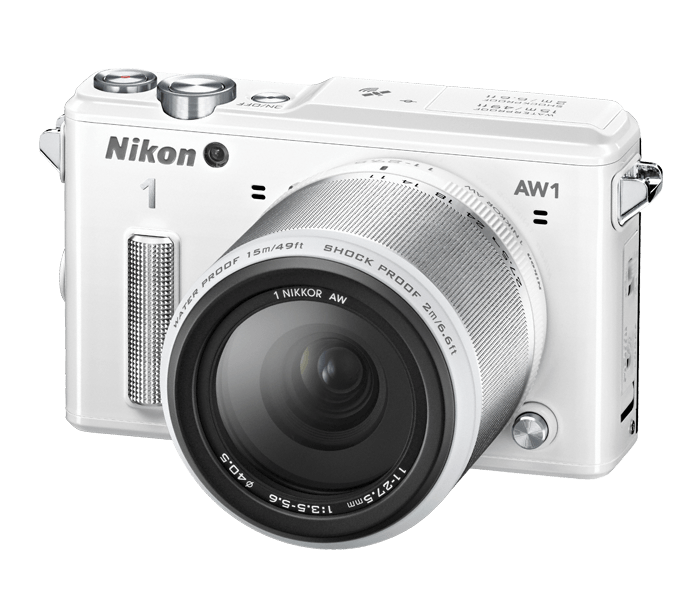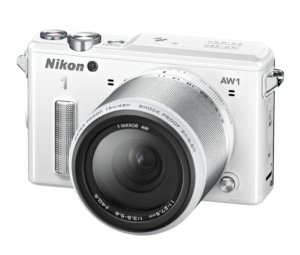 Have you heard of a freezeproof camera? One of the many freezeproof cameras in the world is the Nikon 1 AW1! Sure it is freezeproof but that doesn't mean that it can be stored in your fridge overnight. That's a big no-no. Anyway, this camera produces high-quality images. There are times when underwater cameras tend to capture bubbly and blurred or moist photographs but this camera sets apart from those. Nikon 1 AW1 captures pictures that will make your jaws drop. Also, one great thing about this camera is the fact that it can be connected thru wifi.
Panasonic Lumix DMC-TS30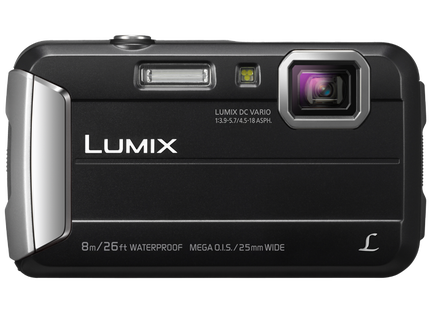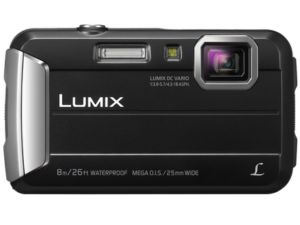 Wanna know why Panasonic Lumix DMC-TS30 is considered an active lifestyle camera? Well, this camera is not just like any other camera that you have encountered. If you are looking for a camera that you could bring to any of your travels, this is the right camera for you. This camera has a creative retouch feature wherein you can fully edit photos and videos on the camera itself. Probably one of its best features is the Torchlight where you can use when you enjoy going underwater at night time.
Canon Powershot D30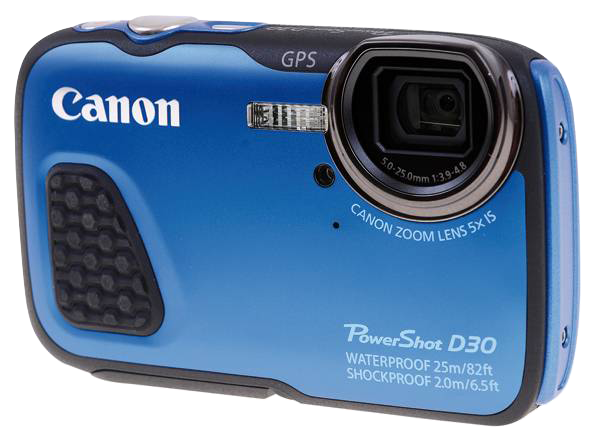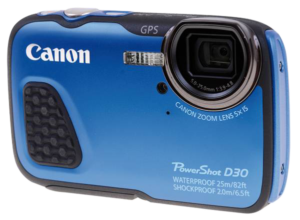 This camera is one of the best waterproof cameras there is. It is drop proof and it can go for over 25 meters deep under the water. It may be made of plastic but its quality is heavy duty and it has a colored metal face that will surely protect your camera from any damage. With regards to the feature, let us just tell you its best feature: it's speed. The camera's speed is unbelievable to the point that you can take multiple shots in just a blink of an eye!
Cameras that are waterproof are not just for underwater. They can also be used for regular shooting and they're great even during rainy times. But you have to remember that even if they are waterproof doesn't mean that you'll overuse then underwater as they may break over time.