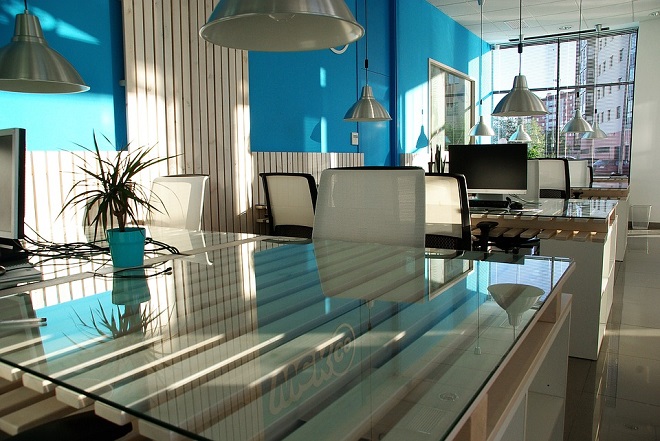 Employees may be easily distracted due to various factors at the office, a boring surrounding being one important factor. As a matter of fact, a poorly designed office can distract employees due which they work slowly and with less attention. They also pay no or less heed to what you say or what is going on around them.
More notably, the poor performance of the employees will be harmful to the reputation and success of your business. Nonetheless, you can increase the productivity levels of your team by decorating your office in a cool way. We have brought seven of the smartest ideas to decorate your office which will surely inspire your team to work with full attention.
Freshen the Air
Apart from all the stuff one can use as an office decor, an air freshener is of utmost value. It is mandatory to get rid of any undesirable odors at the workplace. Factually, any bad odor in the office can stimulate a headache or anxiety which can negatively impact the quality of work.
So, an air freshener can be a great investment to avoid the stuffy air of your office. On top of that, it makes the environment pleasant and fragrant. It can also enhance the quality of work since a pleasant odor can create a peaceful and soothing working environment.
In addition to air freshener, placing fresh flowers and some plants in your office can also do the trick. It can work well to keep the air clean as well as keep the employees well focused.
Use Colors Wisely
Colors can largely contribute to your office's atmosphere and thus can motivate or demotivate your team to work best. Emotionally, colors can put a strong impact on others. Hence, sensibly choosing the colors for your office can be really helpful to inspire your employees. In order to make a balanced and calming working environment, you can make use of blue and green color.
A calming, as well as a balanced working environment, creates a stress-free ambiance which boosts levels of productivity. In addition, colors like orange and yellow are well-known to enhance creative thinking. They can also help employees concentrate well on their duties. On the contrast, an all grey or white color is considered as uninspiring and mind-numbing.
Bring in Healthy Snacks
Using healthy snacks to décor your office is an actually amazing idea to inspire your employees to work best. A basket full of healthy and colorful fresh fruits is undoubtedly a delightful way to inspire your team. Adding to it, decorating your office with a big tray of mixed nuts can be mouthwatering as well as energizing. Having such kinds of healthy snacks at the workplace can be the healthiest source of boosting your energy levels too.
Ensure Comfortable Office Seating
Seating in the office should be captivating yet comfortable. More importantly, investing in ergonomic chairs offers convenient seating which sufficiently inspires employees to work best. Ergonomic seating does not cause discomfort while working and hence workers work with full concentration.
However, if you are unable to afford ergonomic seating for the office employees, you must consider the fact that the employees should have maximal comfort during long hours of work. Moreover, the chairs should be designed as such that they adjust to the body shape of human beings to aid in keeping the body posture straight. You can play with colors in terms of office chairs to bring liveliness to the office space according to the theme colors of the brand. It will encourage the employees to achieve more and stay boosted throughout the work hours.
In fact, comfortable office seating can save the employees from a backache and musculoskeletal disorders. Contrasting to it, the traditional chairs can contribute to a poor posture which can further cause a bad mood. Despite their attractiveness, the traditional workplace chairs are unable to provide you with the comfort needed to work efficiently. Therefore, either opt for ergonomic office chairs or at least the most comfortable ones that are available.
Be Artistic
Decorating your office with artistic stuff can also count when it comes to inspiring your employees to work well. Interesting paintings, colorful wall hangings, fashionable flower vase, and handmade pen holders can contribute to making your office looks outclass and chic. When being artistic, you can also display antiques and grassy areas in your office.
Employees would love to work in such an artistic place which will be a constant motivation for them to work energetically. Moreover, an artistic display in your office can be a great stress reliever and even make your employees happy. As a result of which they will perform better and with wholeheartedness. An artistic workplace is undoubtedly an effective way to also reduce the frustration that may be caused by the workload.
Exquisite Desk Organizers
A multi-compartment and stylish desk organizer can add to the beauty of a well-organized desk. It may have compartments to keep your earphones, writing materials, sticky notes etc. nicely in it. In this way, it can give an exquisite look to the workplace's desk in particular and your office as a whole.
As per observations, a well-organized desk at the workplace reduces stress and contributes to a better mood. Both these factors are important that can influence the productivity levels and the quality of work as well. Thus, have some chic looking desk organizers for your office to inspire your employees for dedicated working.
Place Wooden Baskets and Use Hanging Bins
You can place wooden baskets in your office to store necessary items such as important files, books etc. These wooden baskets look pretty and can also beautify your office even more. Other than wooden baskets, you can go for hanging bins to keep important stuff safe. These hanging bins can come in various sizes and designs. Such bins can make the best use of any vertical space in your office and also looks unique.
Both these items provide ease of storage to your important stuff and keep them safe also. In addition, they also give your office an attractive look and keep the employees motivated to work best.