You might be a content creator or someone who loves to watch videos or favorite shows by downloading them through torrent, but then, torrent downloads are not as fast as you might want them to be.  However, things are often lethargic because the torrent just would not proceed the way you want it to be. Here are a few ways of improving your torrent speed.
Start from your ISP
Your ISP is the place from where you should begin because the download and upload speed depend on the defined upload and download speed given by your ISP. In brief, it depends on the cap that your ISP has provided. So, ensure that you run DLS speed test reports to find the peed within your torrent. After finding the speed, you can troubleshoot to improve your speed. However, this article does not have scope to explain the ways of improving the connection speed but you can certainly find it with a bit of research.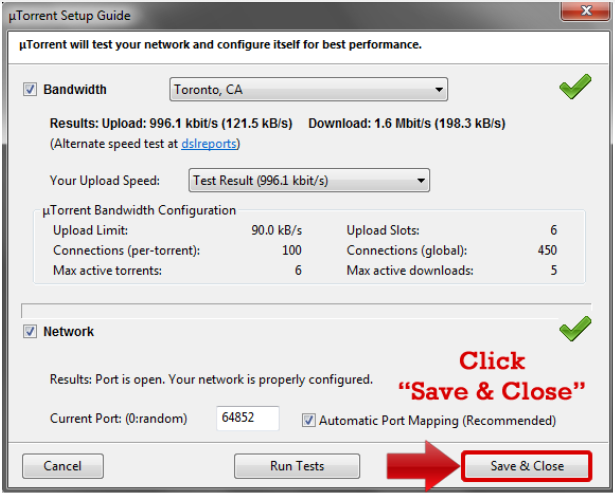 Chose the right client
If you want to get a better speed, then you should find the right torrent like Bit torrent, u Torrent. In fact, there are more than 50 torrent clients that support the bit torrent protocols. You must get the latest version of the torrent to experience a better speed.
Choose healthy seeds and peers
The first thing that you need to understand is what are peer and seeder. If you are a seasoned user, then you might know those terms, but here is the explanation considering the fact that some might be new users.
A peer is a computer that takes part in the download and uploads speed of the client and seeder is a person who already got the files and has shared on the internet. Leecher is someone who does not have the complete file yet but soon would have it as soon as he/ she gets the complete file and shares it, then he/she becomes a seeder.
In brief, you need to find a torrent that has a healthy number of seeders and the number of seeders would mean better speed.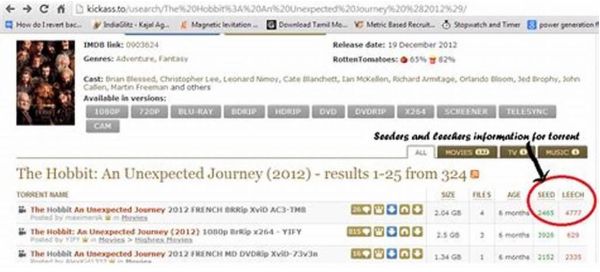 Define your upload speed
The rule of thumb is that on peer to peer network, there must be a balanced sharing. If you want to get better download speed, then you need to set the upload rate according to the global upload rate in the torrent. That means you should not exceed the 80 percent mark of your total upload speed. You can get a little experimental by first defining the speed to the heist market, then slowly get into the middle range and finally to the lowest mark.
Chose a different port
Anything between the port numbers 6881 to 6999 is considered to be the default port for bit torrent. Your ISP routes traffic through these port. However, you can try setting different ports but then, bit torrent gets randomized every time it starts. So, ensure that you enable the randomize port setting.
Look at your protocol encryption setting
Most of the ISP provides love to constrain bandwidth for the P2P sharing. However, you should experiment with the setting. All you need to do is to activate outgoing protocol encryption and allow incoming legacy connection putting a check mark
Most of the torrents use this to nullify the bandwidth shaping. This hinders the ISPs to detect the traffic coming from the torrent. In fact, you have to experiment with it to get the right configuration.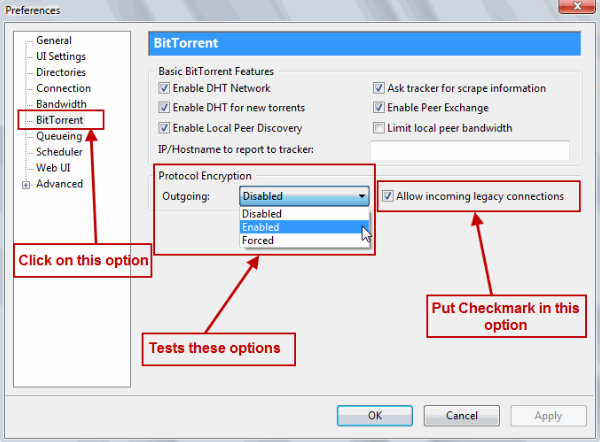 Get a seedbox
If you do not want to go through this hassle of troubleshooting and playing hide and seek with your ISP, then you should buy seed boxes. Undoubtedly, this is the best way to get better download and upload speed. But before that, you have to understand t how a seedbox works.
A seedbox is hosted on a dedicated server on a highly secure network. Seedbox can allow speed up to 10 Gbps.
Using a seedbox would mean having a network that is specifically designed for torrent download and upload. In addition, since it is secure, it gives you the utmost privacy.
Choose the right seedbox
Just because a seed box is a good way of getting better to upload and download speed, you should not choose it randomly. In fact, you should be analytical and find out what you want.
For instance, if you are not someone who uses torrent on a regular basis, then you should look at a cheaper plan. Note that seed boxes are available in various packages. Some offer more download and upload speed. The more the package gets better, the more the cost increases. Undoubtedly, you must know what to buy because buying a wrong plan would mean wasting money.
Do not go for free seedboxes
If you want to get real speed, then you should avoid choosing those free seedboxes. In fact, you can get cheap seedbox for your upload and download purposes. All you need to do is to find the right service provider that has cheaper plans.
In addition, you should also look at the security level of the service provider because this also plays a vital role. It does not make sense to get better speed while your privacy is at state. Note that copyright infringement can make things worse for you. So, while choosing the seedboxes, you have to be careful and knowledgeable so that you can get the best seed box and improve your speed.
If you want to get better speed, then you should understand how torrent works. You need to understand peer, seeders and leechers. By understanding the differences, you can certainly find the right way to fix issues.
However, if you want to bypass all these issues, you should get the best cheap seedbox. This is the ultimate way of getting better upload and download speed. All you need to do is to get the service provider. Look at their plan and choose the best plan that suits your demands. And you should good to go. It is time to get a better speed and enjoy the torrent download.