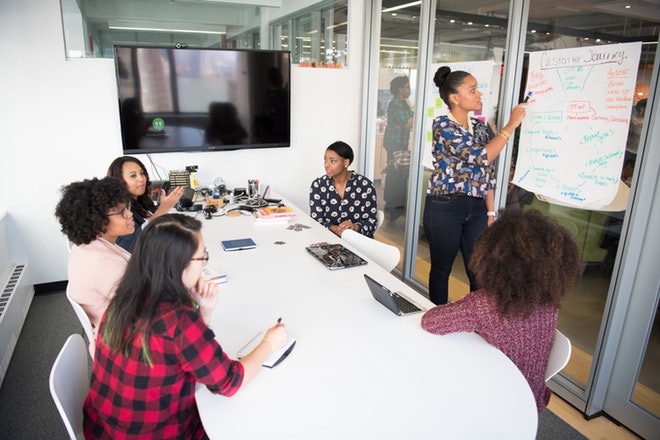 A sales strategy refers to a documented plan to position your product or service to prospective clients. It also focuses on differentiating your offering than that of your competitors.
Having the right sales strategy can make or break your business. You may wonder what goes into the making of a successful strategy. To make things easy for you, we have compiled a list of things that goes into a good sales plan.
Pre-Assessment
Before you plan for a good future, you need to find where your business stands today. A detailed assessment of last year's sales is an excellent place to start. Some critical questions to ask here are:
What were your total sales?
Who sold it?
To whom did you sell it?
Which clients' brought the most and least profit?
What has changed?
What are the logical places to look for growth?
Ideal Customer Profile
For most businesses, 80% of revenue comes from 20% of their clients. The sales strategy should focus on finding top clients, what they do, and prepare a list of criteria. This will become part of your ideal customer profile. It will help if you dig into your ideal customer's psychographics and demographics to make a complete profile for sale representatives.
Build a Value Proposition
Most prospective customers are not able to articulate the challenges they face daily. So, even if you propose a remarkable solution to their pain points, they cannot relate to it. The solution to this problem is creating value through a pervasive message. Don't tout about your product features; explain how your solution can do it better. This will create a buying vision that aligns with your distinct strengths.
Avoid Commodity Trap
Many times salespeople base their marketing messages on the needs of their prospects. They connect the identified needs of few prospects to the product's corresponding capabilities to offer a standard solution. The problem with this approach is, you fall into a commodity trap like your competitors.
When promoting your product, you need to look beyond the identified needs. Introduce prospects about their unidentified needs and make them aware. The next step is showing how your solution meets all their identified and unidentified needs.
Align Sales and Marketing
In most organizations, marketing and sales are siloed departments that seem compatible with each other. Marketing teams run a marketing campaign and generate sales leads. The sales team uses the messaging and converts leads into customers to generate revenue.
But, a lack of alignment in processes can sabotage sales efforts. Focus on sharing information and alignment of both teams' efforts to improve outcomes.
Tailor Your Sales Strategy for Expanding Customer Base
A large part of the marketing and sales budget is spent on demand-generation, customer acquisition, and retention. For many companies, the majority of revenue comes from existing customers.
Customer base expansion needs distinct messaging, and you need to develop a separate strategy to achieve your goals. Using proactive and challenging messages can help in expanding business with your customers.
These are the essential elements for a successful sales strategy. Every business needs a strong sales plan to reap every business opportunity across and move ahead of competitors.