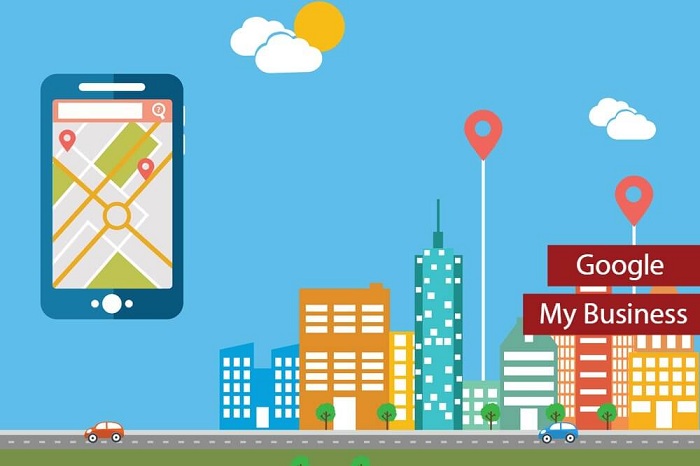 Today, you don't need an online presence to unlock the benefits of online marketing. Most customers interested in offline goods or services use Google Maps to find the shop's location. Thus, it is important for your offline business to have a strong Google Maps listing.
Ranking high on Google Maps can make your business stand out, reach new markets, as well as generate more sales. These benefits can only be enjoyed with the backing of a strong Google Maps visibility.
There are certain measures to be taken to improve your Google Maps ranking. This article provides a detailed guide on how you can rank your business brand on Google Maps.
Google Maps takes into account a lot of factors when ranking a business and proximity is one of them. Hopefully, we can provide you with clear insights on the following:
Claiming your Google Maps listing
Information needed to boost your Google Maps rankings and visibility
Steps to take to help improve Google Maps rankings
The Importance of Ranking High on Google Maps
77% of smartphone users use navigation applications, and over 66% of them use Google Maps. Therefore, it is imperative to optimize your Google Maps listing to appear in relevant searches.
What's more is that consumers only prefer listings that appear at the top of the results list. This makes it more important to rank high, so your brand will appear top in the relevant queries.
The obvious benefit of ranking on Google Maps is brand visibility. It is a widely known fact that Google is the leading search engine out there. It also comes as no surprise for its subsidiary products to lead the race in other fields.
Google receives about 3.5 billion searches a day. Out of that data, over 55% has a local search intent. In fact, over 80% of local consumers admit to using online search before going to a shop.
Google Maps is backed by Google which has extensive data to provide better navigation than its competitors. Up to date, Google Maps has managed to document the world in more detail to give precise and in-depth directions. So, it is befitting for people to trust Google Maps over any other navigation app out there.
If you're serious about gaining visibility, consider using Google Maps in your marketing tactics. This is the reason why Digital Vani experts advise to incorporate Google Maps ranking in your marketing plan.
Before you can improve your Google Maps rankings, you must set up a Google My Business (GMB) profile. Claiming and verifying your local business' GMB profile is an important initial phase for any local SEO strategy.
Google My Business (GMB)
GMB is a free Google platform dedicated to local brands. It allows local businesses to set up a profile that is used across Google products. To get your GMB profile verified, you must meet the following criteria:
Have a brick-and-mortar location to make in-person contact with clients
Indicate areas you provide service for
Have a unique business name
Have stipulated business hours
Photos of your products or services
Without a verified GMB profile, you cannot improve your rank, traffic, as well as sales in Google Maps and other platforms.
To set up your Google My Business profile, follow the steps below:
Access the Google My Business page and click the Manage now button. Make sure you are signed in using your existing Google account.
Create a new listing by naming the business profile. Add all relevant information such as the logo and product images. It is best to read Google's guidelines to better understand the ins and outs of the platform.
Make sure you add relevant GMB categories to avoid receiving irrelevant traffic. Also, keep your contact details accurate.
Verify your GMB profile. If the account is new, then you must verify the address by receiving a postcard containing a passcode from Google sent via mail to the physical address. But if the listing already existed and you're just claiming it, you can verify using a phone number or email.
Once your profile gets verified, you're good to go. Note that the verification process using the physical address can take up to 3-4 weeks to complete. So, you will have to exercise some patience while at it.
Best Google Maps Ranking Elements
Before you begin to see the results, it's important to understand the elements associated with Google Maps ranking. Understanding how it works helps ease the process. Here are some of the top Google Maps ranking factors:
Personalization
Google My Business Signals
Social Signals
Behavioral signals
On-Page Signals
Link Signals
Review Signals
Citation Signals
The signals listed above are analyzed by Google's local algorithm in a different manner to Google's organic search algorithm. The local algorithm that Google uses focus on these three aspects:
Proximity – identifies the distance between the searcher and the business.
Prominence – identifies the dominance of the business in its local area.
Relevance – determines how a searcher's query closely matches the business categories.
Now that you understand the three main deciding factors of Google Maps, let's take a look at how you can optimize your profile to rank high.
Note: Are you thinking of going digital with your business? Consider these best free software tools to set up a formidable brand online.
How to Improve Your Google Maps Rankings
Before you begin the optimizations process, you must first confirm that your GMB profile has been filled with 100% accurate information. This incorporates all services as well as product descriptions your brand offers.
Now, you can move on to optimize your brand on Google Maps. There are three main factors that can make a huge impact within a short period and they include:
Requesting Online Reviews
Reviews act as word of mouth online. They continue playing an important role in ranking profiles on Google Maps. However, the actual benefit of getting more reviews is not solely for SEO purposes. Reviews give a more accurate customer experience, offer social proof, as well as precise management of customer expectations. They can also help interested buyers make up their minds before visiting the shop.
Over 80% of customers online read reviews. So, it is important for a local business owner to understand the impact of reviews on their brand. Since Google understands the importance of reviews in helping a customer trust or visit a particular brand, they have included them in their local algorithm. Also, Google considers reviews from third-party sites such as Trustpilot.
It's not just about having reviews. Google also incorporates other factors such as:
The text accompanying the stars in a review
Choice of words when composing the review
Business' overall star rating
How frequent the business receives reviews
Business representatives, both employers and employees, must exercise the conduct of requesting reviews from their clients. It is important for a business to receive reviews regularly. Thus, setting up systems and processes that promote the generation of reviews on a regular basis is vital.
It is also recommended to set up or buy a service that can assist in the management of reviews. This will help your business access the review flows, and comment and reply as they come in. Remember to always reply to reviews to show your commitment to customer satisfaction.
Expert Tip: Don't make the mistake of asking for reviews too early. Wait for your clients to fully experience the benefit of your service or product before requesting a review.
Building Local Links
Google Maps also takes links seriously. Creating local links is important to your rank in Google Maps. The fact is that any link not marked with a no follow is liable to pass. This helps in your Google rankings. But when it comes to local links, the chances of generating leads are much higher.
Use your local relationships in your area to start building links. You can consider other companies that you work closely with such as organizations you support or shoulder niche businesses.
The best approach is to begin with the businesses that you already have an established relationship with. There are many ideas that can be used to attract a potential link with another business such as creating content that is beneficial to both of your markets.
While on it, consider the following:
Develop a niches' list that helps but does not compete with your brand.
During content outreach, approach other companies.
For instance, if your business is selling home décor items, you can collaborate with a well-known carpet cleaning business in creating content that elaborates on increasing the value and look of a home.
Expert Tip: You must first get approved for the link before investing your time and resources in the collaboration.
Reporting Spam GMB Profiles
This factor is more of a tactic than an optimization approach. The best part about this technique is that you don't have to do better than what your competitor has done. All you have to do is report those that are trying to cheat their way to the top.
Most companies are using unorthodox means to get to the top. Cheating the system is as good as cheating your competitors which makes the ground uneven for others. What's more, getting rid of the spam profiles that are in the same category as your brand will increase your rank. For instance, if you report 5 spam profiles within your niche, it means you have eliminated 5 spots that were ahead of you.
The sad part is that Google Maps carries a lot of spam in its ecosystem. Any query that is conducted on Google Maps, a third among the results is likely spam. So, by applying this technique, you can eliminate businesses that are using cloned brand names, keyword stuffing, or fake location.
To remove a GMB spam, follow the steps below:
Come up with a list of suspicious GMB listings.
Now, on your Google Maps, search for each listing and select the link titled Suggest an Edit.
You will now have two options namely; Change name or other details or remove this place. If your goal is to get rid of keyword stuffing, then you can opt for the first option. But if you're convinced that this is entirely spam, then the second option is suitable.
If suggesting an edit doesn't work, you can use the complaint form to present evidence that the subject is spam before necessary action is taken.
At this point, you may think you've done it all, but in reality, it's just the beginning. Comprehensive optimization is required when ranking in Google maps.
Track GMB Results and Analytics
Just as much as online marketing requires intensive tracking of results and analytics, Google My Business is no different. From your GMB account, you can find most of the analytics.
Once you access the analytics, you can identify the following:
The search queries that displayed the listing
The number of times your listing appeared in the search results
The number of times your listing appears on Google Maps
What actions were taken by your clients such as requesting directions or making calls
Where your strong market hold is based in terms of geo-location
The days your potential clients are actively looking to buy
The number of views your images have received
GMB does not offer any kind of rank tracking for users to know where they stand. However, with the help of independent marketing gurus, it's possible to compile a local ranking report containing a plethora of competitors' data.
There are other aspects that need to be taken into consideration. If you have a website, this is what you should include to help boost your Google maps rankings:
Append Keywords to Your Website
You can use your website to boost your Google Maps ranking by targeting the local search. Although this will benefit your web page more, it can still influence your rankings on Google Maps. So, it's wise to include location-based keywords on your main web pages.
Keep Your Website Updated 
A non-responsive website is a major turn-off to customers. Your main focus is local, but still, keeping your web pages updated will help give potential clients reliable information concerning your services or products. With over 60% of Google searches coming from mobile devices, you must make sure your website functions properly across all devices. A slow loading site, broken links, or non-responsive site will badly affect your Google Maps ranking.
Place Google Map on Your Website
Embed a Google Map on one of your main web pages. Most successful businesses embed Google Map on their Contact Us page. Doing this will validate your address listed on Google Maps. Use the same address for this approach to be effective.
Here is how you can embed your Google Map on your website:
Open Google Maps and search for your company name.
Now, select the Share option next to your listing.
Click on Embed a map.
Copy the link and head over to your Contact page and paste.
Conclusion
What separates the wheat from the chaff goes beyond comprehending the basics of GMB. There are on-going improvements and optimization strategies that need to be done for your brand to stand out. You need to monitor results and test various techniques to reach your target market. Always ask for customer reviews and stay away from shortcuts. Cheating your way to the top won't give you a lasting stand.
Investing in Google Maps marketing is beneficial in the long run. The platform is getting more advanced, making it possible for consumers to rely on it to make sound buying decisions. Try to earn links to local landing pages. This is challenging, but can be achieved by constant periodical events and involving nearby businesses or influencers.
Your online reputation also means a lot to searchers. Actually, online searchers barely consider clicking on any listing with no rating on Google Maps. Therefore, keeping track of your reputation online and trying to improve it based on customer reviews can improve the ranking.
Get everyone excited about your business by improving your Google Maps ranking. Give your employees proper training on how to engage with clients and teach them how to persuade them to leave a positive rating. Remember that algorithms don't just keep the data, but they also analyze to identify certain patterns. This means a "set and forget it" strategy is not going to work.
Don't forget that prominence is the key to your brand's success. A well-known business within an area is likely to demonstrate prominence in local searches. Google also determines prominence based on the information obtained online about your company such as links, directories, and blog posts.
Moreover, review count and ratings also contribute to your local rank. Location is also important since Google Maps considers the distance between the searcher and your physical address. Therefore, find a location close to the majority of your target market. Apply the tips and guidelines provided in this article and witness an improvement in both your Google Maps ranking and sales.