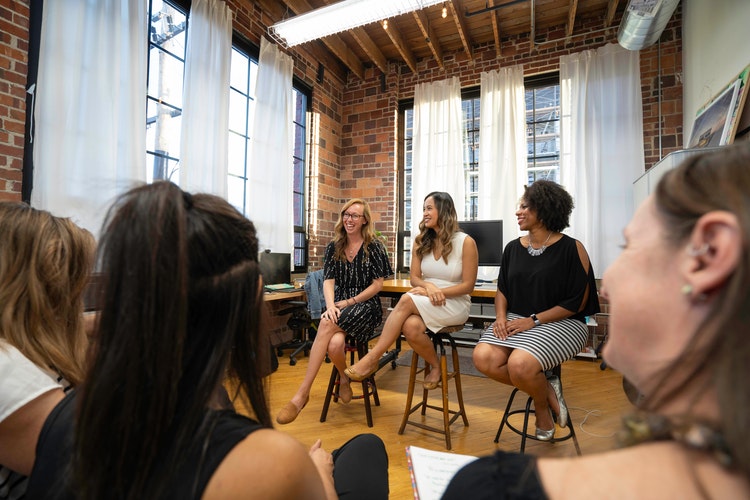 Have you ever considered how a virtual event can incorporate a community service, or better, corporate social responsibility (CSR) activity?
Wouldn't it be nice to involve your team in working for a cause? Of course, it will be.
When it comes to organizing CR activities, a personal connection goes a long way. You can achieve that with a virtual event as well. When someone doesn't see the face behind it, they don't have that personal connection. By getting involved in a cause, people can feel like they're part of something bigger than themselves.
Why Virtual Events Are Equally Effective
Virtual events are a great way to bring people together and create an interactive atmosphere. In addition, the online aspect makes it possible for anyone in the world to participate, regardless of location.
You may not fit all of your attendees into one room in an offline event, but virtual events let you do that and more. To make this a worthwhile experience, adding CSR activities in your virtual team building goes a long way in promoting team unity while giving back to society.
If you'd like to incorporate CSR opportunities into your next virtual event, here are some excellent ideas to get started:
Gather Care Packages
It's amazing what a small care package can do to boost the morale of those serving our country or receiving treatment at hospitals. The professionals who provide healthcare have high burnout and turnover rates due to the demanding nature of their jobs. A simple gift in the mail can be a reminder that they are not alone.
Moreover, these hospitals, charitable foundations, veteran organizations are always looking to donate to individuals who need help. Finally, a virtual CSR activity strengthens team bonding because participants get involved during a session.
Create Water Filters
Water is a fundamental necessity to all of us. Yet, millions of people still don't have access to safe water sources. As a result, millions of people die every year due to water shortage in countries like Colombia, Nepal, East African Countries, and the Dominican Republic.
If you are looking for a different way to host your next virtual event and are tired of your typical happy hour and networking activities, consider organizing a CSR activity. It will allow virtual attendees to build water filters to send to parts of the world where freshwater is scarce.
This will help those in need by providing access to clean drinking water and do something tangible that is usually reserved for face-to-face meetings.
Plant Trees
When people visit your website or attend your corporate event, wouldn't it be great if they knew they were doing a good deed? So instead of bounding around the city in a Hummer, why not encourage them to plant trees instead!
Planting trees as a part of your corporate social responsibility activities would be perfect for instilling a sense of eco-friendliness in your organization and a great way to give back to society.
The tree plantation activity can be done in local or international locations, depending on availability. If you are running a virtual conference, you can set up your virtual forest garden and plant trees on behalf of the participants through their donations on your website.
Encourage your attendees to bring along their friends to share this experience on their social networks. This act would provide oxygen for our lives and bring positive PR and brand visibility for your event and organization.
Final Word
It's all about giving back to society. You want to conduct successful virtual events that also help in bettering someone's life.
Organizing virtual CSR events, conducting them successfully with the help of a virtual team-building facilitator while promoting unity in your team should be a must-do activity for every recruiter.
What do you think about the virtual CSR ideas discussed in this article? Let us know in the comments!