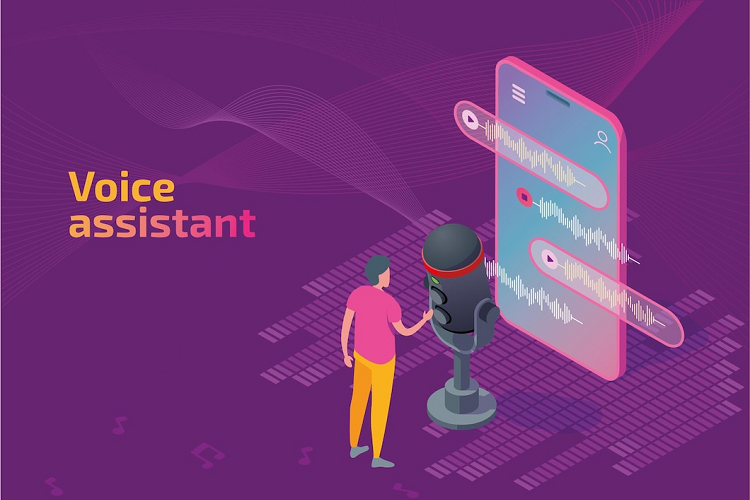 In recent years, the field of Artificial Intelligence (AI) has achieved some incredible and astonishing discoveries. In actuality, AI is already permeating our daily lives in a subtle way.
Without a doubt, the most potent tool for influencing the world around us is the human voice. Furthermore, speaking is a behavior that does not really need any kind of user guide.
Voice assistants and virtual assistants have become very popular – thanks to AI. When instructed to do so by its user, a voice assistant is a piece of software that can carry out a number of services or tasks. The range of tasks and services that voice assistants can undertake is rapidly expanding.
For instance, you can even ask the voice assistant how to move a stove. And, you will know exactly how you can do so, and even be presented with more than one way to do it.
Devices with Google Assistant are able to manage and operate smart homes. Your light and thermostat may both be turned on with a voice command. Google Assistant and Amazon's Alexa also have similar functionality. Alexa is the name of the underlying program utilized by all of Amazon's gadgets. Simply put, Alexa is a cloud-based intelligent assistant.
You may be wondering what use a voice assistant has in the long run. Now that you have a voice assistant, you can manage your smart home from anywhere in the world. But don't worry—we have a voice assistant guide that will give you a deeper understanding of how to use it efficiently.
Why Is a Voice Assistant Necessary?
Voice assistants, in our opinion, are a good thing. Voice assistants may make your life more organized, like Google Assistant and Amazon Alexa. It's more than possible to have your voice assistant set reminders for you rather than constantly writing down critical information or reminders.
Additionally, a voice assistant may provide you with updates on topics like the news or the weather with only a simple voice command that asks for specific information. You will undoubtedly be able to multitask as a result.
For instance, you can't check your phone for a crucial email while you are cooking. As an alternative, you can instruct your voice assistant to open your email and even read the contents aloud.
Additionally, you may download music or transmit YouTube videos to your smart TV using a voice assistant. The options with a voice assistant are really endless, so this is only a small sample of what is possible.
Is a Voice Assistant Productivity-Increasing?
Voice assistants have simplified your daily tasks and increased productivity. Voice assistants are now being used by many firms in an effort to boost staff productivity.
Instead of spending time on menial activities that your voice assistant can complete for you, voice assistants let you concentrate on more essential duties. You might be surprised by how useful it is to have a smart speaker that helps control all smart gadgets if you're thinking about building a smart home.
For instance, if you have a smart video doorbell installed, you can always ask the voice assistant to tell you who is at the door when it rings. The door can be opened through a single voice command.
However, be sure that your voice assistant of choice is compatible with all of your smart home appliances. You can always research the smart device and which voice assistant it has before you purchase one.
You do not want to have a voice assistant that does not work well with your other smart home devices.
Why Have Voice Assistants Become Important?
We can all agree that with every passing day, people are investing more into smart devices, specifically smartphones and smart home devices. All smart devices have a voice assistant in them.
Voice assistants allow you to reduce the manual efforts of getting things done, such as opening the door, managing your lights and smart thermostats, and more. Statistics have shown that almost 500 million of the world population have at some point in time used a voice assistant, or are currently using one.
Therefore, you can expect the number of people using a voice assistant to only grow further. Noticing how smart devices tend to rely on specific platforms to work and function together, voice assistants only prove how advantageous they are.
Moreover, AI will keep advancing further. In other words, the features offered by a voice assistant will improve with time. So, why not adapt to AI today, rather than waiting on the fence about using it?
All in All
We understand how voice assistants are still an unfamiliar AI tool for some of you. That said, if you plan on starting using a voice assistant, we recommend Google Assistant. You can always invest in a smart speaker such as Amazon Echo or Google Nest Audio.
In general, both these voice assistants work amazingly with smart home devices. If you want to familiarize yourself with how a voice assistant works, you can start by using the one on your smartphone.
All in all, voice assistants are very useful, so investing in a smart speaker will allow you to bring more convenience to your daily life.