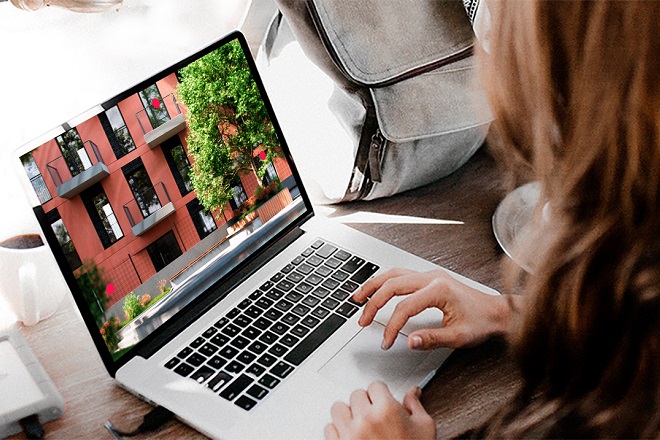 Today, industries are being intensely disrupted by tech. Real estate is not an exception, and the pioneering real estate companies have already started to reap the benefits of virtual tours. Fair enough, as virtual tours go far beyond conventional photography by giving the users immersive interactive experiences.
Not to mention, people typically begin looking for their new homes on the Internet, and virtual tours are the best way to showcase property online. Finally, creating a VR tour is now simpler and less expensive than ever before. Stay with us to find out what a virtual tour is, why it is so beneficial for your marketing strategy, and finally, learn how you can create your own 3D tour.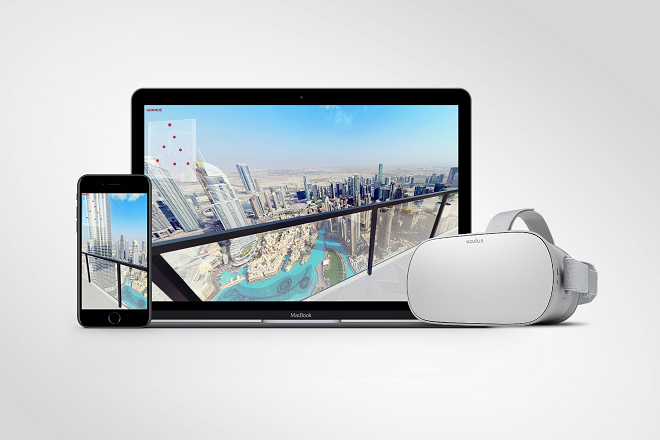 What is a virtual tour?
A virtual tour, sometimes also referred to as a 3D tour, is a digital simulation of either an existing or a plan-off location, composed of multiple images. However, it's better to see it once than hear about it a thousand times, right? Have a look at some amazing examples of 3D virtual tours for real estate by VisEngine.
At present, virtual tours can be available to view from any device, be it a computer, a tablet or a smartphone. 3D tours enable potential home-buyers to digitally explore the property, controlling which part of the house they view and from which angle. In addition, some virtual tours can include sound effects or offer a button that can be used to take a screenshot.
And yes, one more point to take into account: although they might seem quite similar, virtual tours shouldn't be confused with video tours, which only enable users to see one point of view at a time. On the contrary, with virtual tours, your potential customers can experience an entire panoramic scene from any angle, and zoom in to take a closer look at any area.
Reasons to integrate virtual tours into your marketing strategy
Virtual tours are your superheros if you care about your customers. First off, users can experience the most accurate view of the property and the surrounding area, and easier shortlist houses for a real visit. Accordingly, online shoppers save a lot of their time and fuel, and are able to view more options in one day if compared to real visits. So it's just irresponsible to waste this chance to make your customers happy. What is more important, virtual tours are really a thing to take your business to a brand new level. So how can 3D tours help you maximize your marketing efforts? Let's jump right in.
Get only high-intent buyers
As we have already mentioned, with virtual tours, it's easier for people to filter out options which they don't want to buy. As a result, you get visitors who are most likely to become your customers.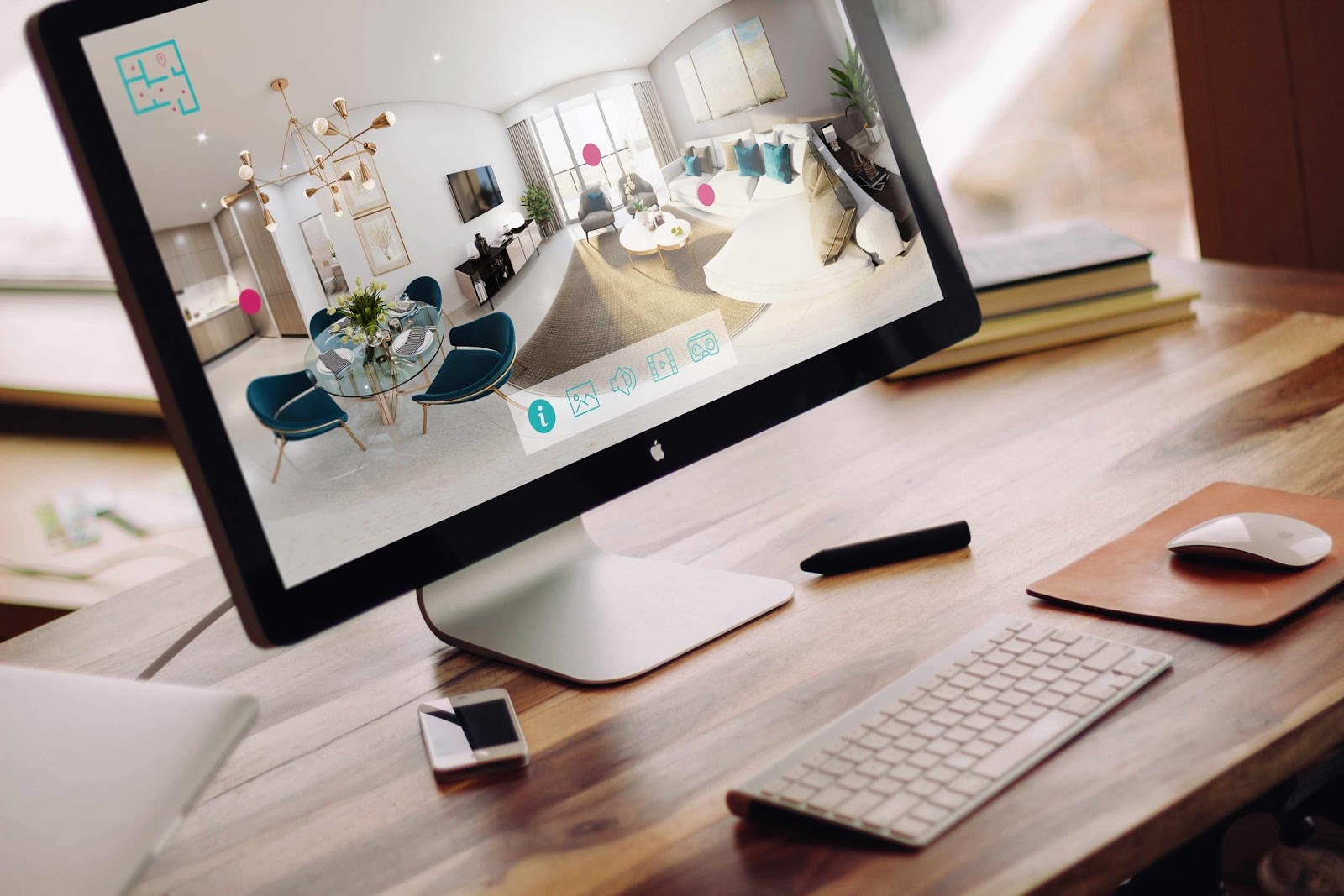 Drive more potential customers
Virtual tours are an attractive tool that motivates users to explore your website. People adore innovative stuff, so don't miss out the opportunity to draw attention to your business.
Save time
Again, people won't bother you with showing them the property that doesn't really appeal to them, so you're going to conduct less but more productive showings.
Engage overseas buyers
An enhanced view of the property provided by a 3D tour can help attract international buyers who may not be able to visit the property at the moment. By providing these users with virtual tours, you facilitate faster and more informed decision making.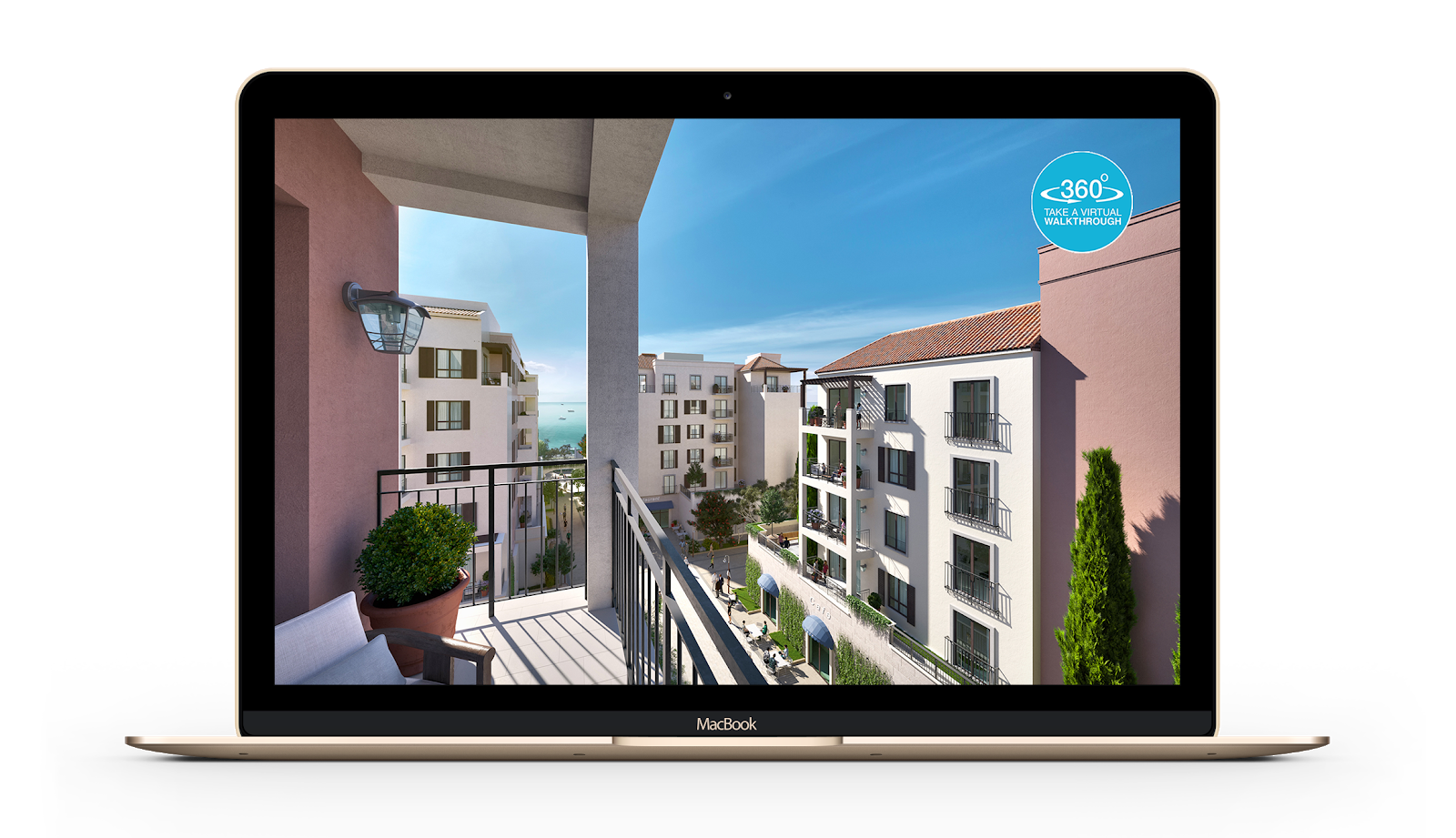 24/7 engagement
Additionally, using 3D tours in real estate means that all listed properties are available to view around the clock.
Finally, virtual tours make great social media content that can be easily liked and shared. This means free but valuable advertising as well as strengthening brand awareness.
A cheatsheet for a compelling 3D tour
To gain all of the above listed advantages, you need an engaging, high quality virtual tour. Let's take a closer look at what makes a really good 3D tour.
Make a 3D tour relevant to your niche market by highlighting details that might be essential for your audience.
Create a virtual tour that is easy to navigate.
Ensure high-definition images.
Make sure the shots are free of clutter and personal items.
Make a 3D tour that will smoothly run on different platforms.
How to make a 3D tour
Great news: there are apps that can help you create your own VR tour. What is more, many of them are available for free.
Equipment for creating a virtual tour
Actually, your smartphone is the only necessary equipment, however, it's a wise idea to utilize a tripod (the one with a rotating head will do best) to achieve as smooth a result as possible.
Before you start
Not to miss any important details, draw up a plan covering viewpoints you want to include. Before you start shooting, make sure you do the following:
Experiment with various angles to understand which points of view can present the place best.
Try out different camera heights to figure out how lighting changes.
Use a floor plan (if available) to mark where you'll stand for each shot.
Think of your 3D tour as a showing: the property has to look its best. So make sure it's clean and neat. Also, you might enhance the place with furniture and decor. At least, declutter the home and move stuff that is excessive off-site.
Switch on the lights and open the blinds.
Open all the doors inside the house for smooth navigation.
Clean the camera lens for the highest-grade picture.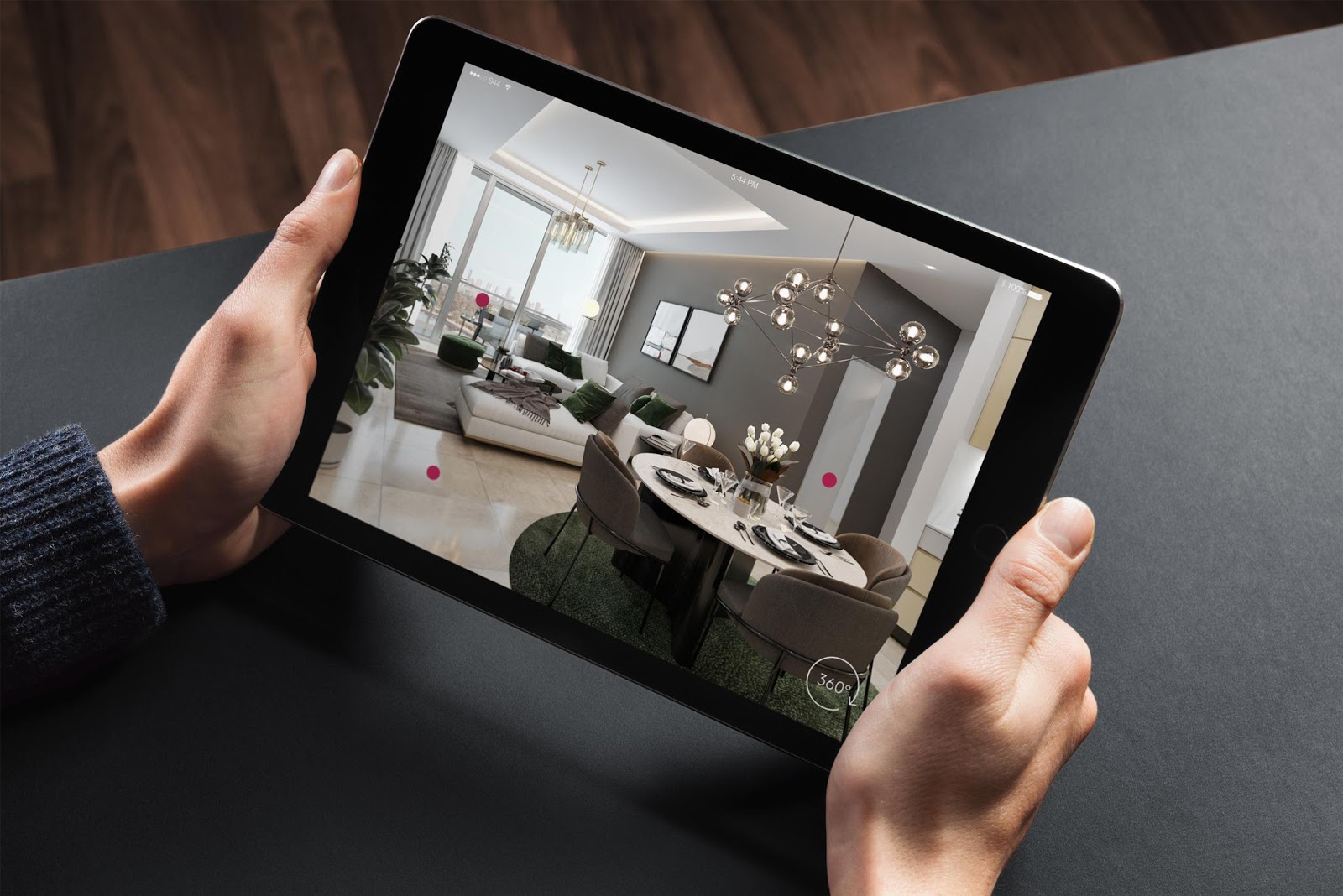 Ready? Let's shoot!
Now follow the instructions of the app you've selected for creating your own virtual tour. The steps typically include:
Open the app, register or log in.
Start capture by tapping on the appropriate button.
Adjust the tripod to the necessary height.
Select the room type in the app.
Tap a button to finish and download your 3D tour.
As you see, with the proper tool, you'll cope with this task easily. However, if you feel that you don't have enough time, or you want a 3D tour of the top quality, you can always entrust creating a virtual tour to experts.