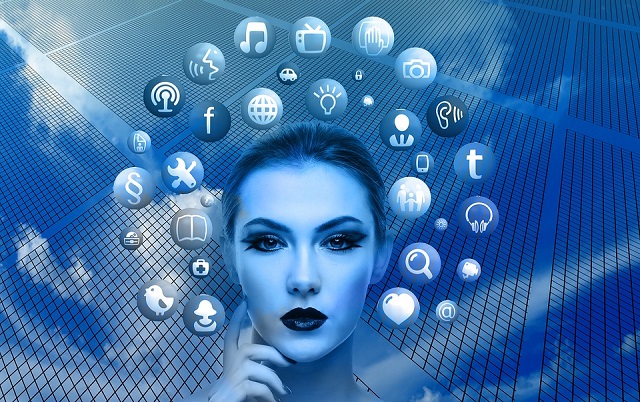 Social media isn't just for your personal accounts and posting for a small group of people. As you can see today, companies and small businesses utilize it for various reasons, with the main one being for profit and more traffic! Unfortunately, not many businesses see it that way, focusing on other things rather than actually try becoming more active on social media.
It might have you wondering as well: How do social media really impact a business anyway? Well, read on as I show you the seven typical reasons to use social media for your business!
So, social media really does make a difference for any kind of business, but why? It isn't just because of the many people using it! Here are some of the many reasons why you should begin using social media for your business today:
More Potential For Links
The more shares you get from social media, the more opportunities you get for people to see what you posted, linking and sharing it as well. Because of this, you have better chances of getting backlinks and shares which would help with your SEO, as well as gain more traffic from relevant audiences.
With millions of people interested in seeing more content, even if irrelevant to interests or their niches, they are likely to give it a read, even sharing it to anyone interested in the said article. It gives you shares, it gives you links from websites and social media accounts, and you get to grow your reach.
Build and Attract Audiences
We all know that there are millions of people who use social media, regardless of who they are or where they're from. Because of this, you're able to reach out to all these people, specifically those who are interested in the industry you're in.
Take note, you can have the best of the best with the lowest prices, outranking your competitors. But if you don't have the platform and popularity (from social media), then you won't be able to get your audience and build brand awareness. This is why it's crucial to create and optimize your social media accounts to increase your audience and shares, also utilizing paid promotions when possible.
Branded Searches
When people search for your brand name online (along with a keyword phrase), it helps you rank for other similar keyword phrases. So for example, if ever people search for your brand name with the phrase "jackets," with them interacting positively to the search, then webpages will want to place you higher for the phrase "jackets" (even without your brand name).
One of the perfect stories that benefited from branded searches comes from businesses using Instagram. Since the platform doesn't have a good linking procedure, people tend to search for the brand and its product name instead, which would also have websites rank better.
Helps With Promotion
Besides utilizing popular social media platforms like Facebook and Twitter, YouTube is another excellent social media platform you can utilize for better business. It's actually one of the most-searched search engines out there! How can you use YouTube for better SEO performance?
You can do this by creating videos which promote your brand or content, which can provide the links you need for your brand to rank organically on search engine pages. Just remember that you need to have the target audience who are on social media AND care about your content! It doesn't even need to be very serious or informative videos, as comedic ones can go viral and still provide the information and shares you need.
Your Competition Is Already Using It
This is probably one of the many reasons why a lot of businesses are now looking into utilizing social media more. After all, if all your competitors are beginning to use it and reaping the benefits from it, it's time that you get on social media and do even better than them!
That way, you can create new ideas and strategies to get ahead of your competition, utilizing the platform and the millions of people who use it. Don't be behind and get with the times!
Networking and Recruitment
Social media isn't only home to millions of consumers, but businesses and valuable influencers as well. Meeting and interacting with like-minded people and brands can increase your network, improving how you do business. It can help with linking out websites, promoting your products with influencers, and a whole lot more!
Furthermore, social media also helps with recruitment, advertising any vacant job positions your company has. That way, you get to find professionals and have more opportunities and choices when hiring the right people for your company.
Brand Development and Research
Last but not the least, social media will be able to develop your brand AND improve the way you research for business.
When utilizing social media platforms, customers and potential clients will be able to interact and connect with your company in personal levels. You can communicate better with them and establish your brand, raising awareness and giving it a voice for your audience and potential market to see.
Social media also helps to see what's trending, what your target audience wants, and what your competitors are up to!
Wrapping It Up
Having social media for your business is crucial if you want to have the excellent reach. Through social media, you get to expand your reach and even get more shares for the content from your website. With the millions of people worldwide, utilizing social media is just as important as other marketing campaigns.
I hope that this article on the seven typical reasons to use social media for your business helped you out! So don't wait any longer and start looking into improving your social media presence with the help of Brisbane  best SEO company today.
Do you have any questions or want to share your tips and experiences on your business' social media presence? Then comment below! Your thoughts are much appreciated.