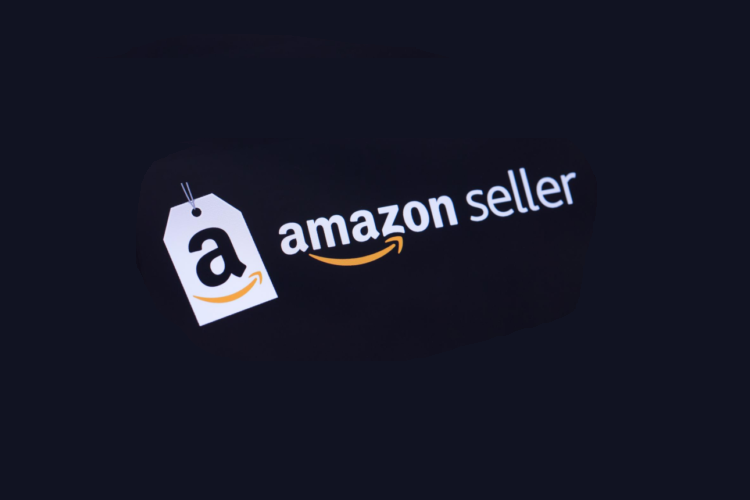 When creating a new Amazon seller account, there are numerous options for setting up your account to receive payments. You can better choose one of the methods listed below:
Make sure you have a bank account in the market where you wish to sell.
Use the Amazon Currency Converter.
Use a payment processor provided by a third party.
Amazon Seller Payment Methods
Use a bank account
If you like to keep a tight grip on your financial affairs, you may create a bank account in the nation where you intend to sell. This is usually a more complicated procedure because you may need to establish a formal company organization in that nation. Consult your lawyer and financial professionals.
Amazon Currency Converter for Sellers
If you don't want to establish an account in another nation, you can use Amazon Currency Converter for Sellers. If you have a bank account in a nation where Amazon has its operations, you can get paid straight in your domestic bank account in domestic currency using Conversion Tool. You can accept funds to a bank account in a nation and currency authorized by Amazon Currency Converter for Sellers, irrespective of where you live.
Use a third-party currency conversion service
What is the operation of a third-party payment processing service? Money is not sent to your seller account by a third-party payment processing provider. Instead, it receives cash through its virtual bank accounts. The money is then deposited into your local bank account. This implies that you can utilize a seller account even if you don't have one.
When will a Amazon seller receive the payment?
Usually, 14 days after you create your Amazon seller account, Amazon settles the bank account. This implies that on your closing date, Amazon will begin a transaction to your savings account. Following that, the settlement procedure is repeated every 7 days. To access Amazon's fast online payment systems, you must have the following:
A healthy seller bank balance.
This indicates that the quantity of money you generated from sales exceeded the number of charges and reimbursements you received during a settlement time.
Appropriate bank details in the merchant account.
Amazon sends the proceeds of sellers' sales to their bank accounts by bank transfer, and in order to ensure a smooth flow of payments, you must submit valid bank account information in your seller account before you may receive payments.
After your account is cleared, Amazon provides a settlement notice in Seller Central's Reports area. Amazon will also conduct an online money transaction to your savings account. After Amazon initiates a payment, it normally takes 2 to 3 business days for the cash to hit your bank account.
How will you get paid?
You don't have to bother about transactions with Amazon since Amazon sends funds straight to the bank account you choose in Seller Central. All you have to do to examine your bank account details is go to the Account Info page on the Seller Central site. Even if you do cash on delivery, the payments are sent immediately to your bank account.
How can you get seller support?
As a Amazon seller, if you face any problem, you could immediately call Seller Support to assist you to comprehend your transactions and handling any concerns.
When a seller's bank details on Seller Central are erroneous or absent, this is a major cause of payment issues. As previously stated, if you have recently begun selling on Amazon, the initial payout will take 14 days, following which you will be received every 7 days. There is also the chance of a delay if your account is being reviewed for validity. However, once your account is authorized and you begin selling, your money will be paid within 14 days.
You now have a comprehensive understanding of how transactions function in the internet business. More data is available on the Seller Central assistance pages if you are an Amazon seller. Yet, if you are just getting started, Amazon is a great place to start.
What are the best payment processors in the US?
Imagine online payments to be the virtual equivalent of the point-of-sale terminals seen in most retail establishments. A payment processor serves as a middleman between an eCommerce business and your bank. When a consumer places an order, they are led to a payment site, where they submit their credit card information. The card information is then encrypted and processed, and the purchase details are provided to the issuing bank for verification. The payment is considered complete after it has been validated.
When it comes to selecting the finest payment processing provider for your company, you have a lot of alternatives. Let's take a short look at the many sorts of payment gateways accessible.
PayPal
Authorize.Net
Braintree
2Checkout
Amazon Pay
PaySimple
Stripe
SecurePay
When you choose a payment processor, you may have a lot of options like mentioned above. Definitely, this would be a hard decision to make. So, choose the most promising payment processor that can offer you lesser transaction costs with the maximum possible amount in your account.
Final Words
If you have a brand that generates income online and fail to manage, secure, and simplify payment procedures, you risk jeopardizing your consumers' confidence. As a consequence, the bottom line will be dwindling. And besides, your consumers' happiness and satisfaction must be your main concern. Invest in the correct eCommerce payment processor to prevent displeasing your consumers.