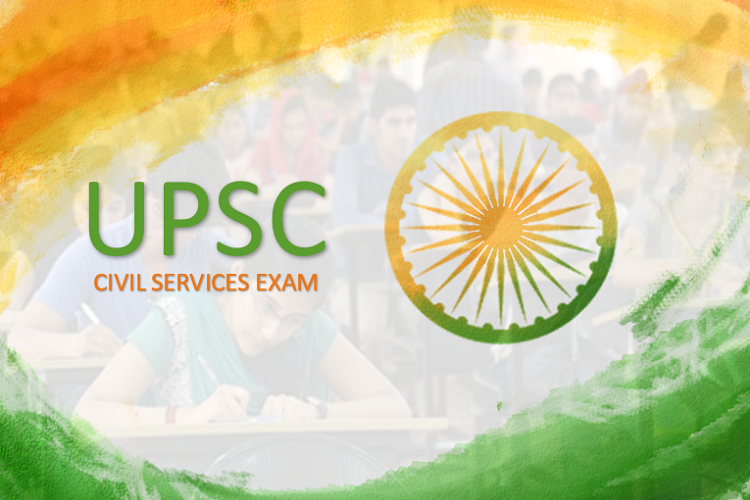 The Union Public Service Commission (UPSC) examination is a highly competitive and prestigious examination held annually in India. It is the gateway to secure high-ranking positions in the Indian Civil Services.
To crack the UPSC exam, one requires in-depth knowledge of various subjects, strong analytical skills, and effective exam-taking strategies. This guide provides a comprehensive overview of the UPSC examination process, including UPSC exam classes and UPSC coaching entrance exams.
A Concise Guide To UPSC Examination
UPSC examination is one of the nation's most vast exams. Lets learn more about it:
The UPSC examination consists of two stages, the Preliminary Exam and the Main Exam. The Preliminary Exam is an objective-type exam consisting of two papers, General Studies Paper 1 and General Studies Paper 2. Candidates who clear the Preliminary Exam are eligible to appear for the Main Exam, which consists of nine papers, including essays, general studies, and optional subjects. The Main Exam is followed by a Personality Test or Interview.
To help aspirants prepare effectively for the UPSC examination, various institutes offer UPSC exam classes. These classes provide a structured study program, including lecture sessions, mock tests, and discussions. It is essential to choose a reputable institute that provides comprehensive coverage of all subjects and a supportive environment to help you achieve your goals.
3
UPSC Coaching Entrance Exam
Some institutes conduct an entrance exam to admit students into their UPSC coaching program. This entrance exam tests the candidate's aptitude and ability to grasp the subject matter. It is an excellent opportunity to assess one's strengths and weaknesses and make necessary improvements.
Start Early: It is essential to start preparing for the UPSC examination as early as possible. The UPSC syllabus is vast and requires a considerable amount of time to master.
Study Material: Use the latest and authentic study material, including NCERT books, newspapers, and magazines. Make note of important points and revise regularly.
Time Management: Allocate sufficient time for each subject and stick to a study schedule. Make sure to take regular breaks and maintain a healthy lifestyle.
Practice: Solve previous years' question papers and take mock tests to assess your performance and identify areas of improvement.
Focus on Weaknesses: Identify your weak areas and focus on improving them. Dedicate more time to subjects you find challenging.
Stay Motivated: Maintain your motivation and goal-oriented attention. Embrace a supportive community of positive individuals.
5
How to Select an Optional Subject for the UPSC
The Civil Services Mains exam offers an incredible 27 possibilities for additional disciplines in the two optional examinations. Make an informed decision because the topic you choose will be important for both tests, which are worth 250 points each.
The optional papers are set to an Honors level of difficulty, which is more demanding than a bachelor's degree pass course level but less tough than a master's. Your options for choosing a field from among the several Civil Services will be influenced by how well you did on the Civil Services Exam's Mains part. Select a subject on which you are knowledgeable and that is receiving high marks.
Read stories from previous years to have a better idea of what to anticipate.
Popular elective course choices include anthropology, governance, and sociology.You can get better grades in both portions if you select an optional subject that is also covered in the Mains Examination General Papers.
6
When Should UPSC Coaching Begin?
Coaching may appear to be the best way to gain an advantage over the competition to aspirants. With so many teaching facilities opening up all throughout the nation and even online, when and where should you begin?
Completing your own preparations first can help you assess your motivation and ability to pursue a career in the public service. Get into the practice of reading a newspaper every day before you start coaching, and make at least the first round of notes. Sign up for coaching after taking a few practice examinations to get a feel for the Civil Services assessment overall.
Because the Mains exam demands more subjective sorts of answers than the Prelims exam, coaching is often considered as being more effective for the Mains examination.
Prior to the prelims, if you are pressed for time, consider joining coaching to hasten the review process. Use a coaching center to augment your efforts, and do extensive research to choose the most appropriate coaching center for your learning style.
7
Should You Pay More Attention To The UPSC Prelims Or The Mains?
You can choose to study again for prelims first and the mains afterwards, or both simultaneously, depending on the time you have and the amount of chances you have.
If this is your first time taking the test, concentrate on the Prelims so you may pass the prerequisite exam and move on to the Mains.  Practice for both the Prelims and Mains at the same time if the Civil Services test is more than a year away.
Although the overall knowledge, awareness, and fundamental topics covered in both papers are comparable, the preparations and writing style are very different. While the Mains exam contains essay-style questions, the Prelims are multiple choice questions that assess your speed and knowledge.
Wrapping Up
The UPSC examination is a challenging and rigorous examination, but with proper planning and preparation, it is possible to crack it. UPSC exam classes and UPSC coaching entrance exams are valuable resources for preparing for the exam. Utilize these resources, stay focused, and stay motivated, and you will be on your way to success.
It's difficult to get a job in the civil service, especially when thousands of applicants are fighting for the same position. The Civil Services play a vital role in the country, and only the most qualified candidates make it through the rigorous selection procedure.
Work hard and do your homework if you want to be one of the chosen. But consider if a career in the civil service is the appropriate choice for you before you dive into the world of exams.