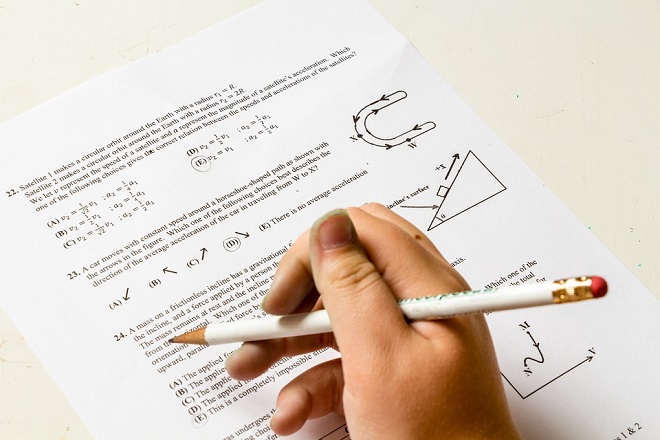 Every year, entrance exams are scheduled for securing jobs in banking institutions. Candidates are selected based on merit for jobs in different banks. Lakhs of people register for entrance exams to get jobs in banks. Candidates preparing for bank exams need to know about different exams, exam patterns, and other important things before they register for exams.
Bank jobs are secure and rewarding. People get increments from time to time and promotions. Many people opt for bank jobs because they have full job security. Candidates interested in appearing for the bank exams must know about the bank exams. Candidates can subscribe to different websites and newsletters to get an update. Oliveboard provides complete information and details about the different bank exams. Candidates can visit the website to get detailed knowledge and information about the bank exams. There is a tough competition; therefore, candidates have to spruce up their preparation for acing the bank exam.
How is recruitment done?
The recruitment process in banks is divided into three stages. First, there is a preliminary exam, second, there is the mains exam, and the last step is the interview process. Candidates are selected at each step based on merit. A final list is prepared based on the marks obtained in the mains paper and interview.
Prelims
Candidates have to answer 100 questions in the prelims. The main topics covered in the prelims include quantitative aptitude, reasoning ability, and the English language. There are 35 questions each in quantitative aptitude and reasoning ability and 30 questions in the English language.
Mains exam
In the mains, exam candidates have to answer 200 questions. It covers five main topics including quantitative aptitude, reasoning ability, English language, general awareness, and basic computer knowledge.
Syllabus covered in each section of the mains exam
Candidates need to focus on important topics to prepare for the bank mains exam. They have to prepare certain important points to score a good rank in the competitive exam.
Quantitative aptitude
This section of the exam mainly includes math topics. They can revise the formulas and concepts given in the 10th class math book. Candidates should focus on important topics such as percentage and average, number systems, simple and compound interest, time and distance, formulas for calculating areas of the cylinder, cone, sphere, and other three-dimensional figures, ratio and proportion, probability, and data interpretation.
Reasoning ability
This section mainly includes reason-based questions. Candidates have to focus on questions related to Coded inequalities, sitting arrangements, input-output, tabulation, non-verbal reasoning, and logical reasoning.
English language
This section is based on grammar skills. Candidates need to revise all grammar concepts from class 10th books to answer the questions given in this section. They have to focus on sentence correction, vocabulary, reading comprehension, multiple-meaning words, error spotting, and cloze test.
Computers
Candidates preparing for bank exams should have basic computer knowledge. They should study hardware, software, history of computers, networking, MS windows, and MS Office, security tools, internet, and database.
General awareness
Candidates should be aware of the current affairs to score good marks in this section. They should read the daily newspaper to know about current affairs. They should study about the latest government schemes, summits, economy based news, business news, sports news, defence, awards and honours, new appointments, and national and international news.
Preparation tips for bank exams
Candidates should follow some tips to prepare for bank exams. A few important tips are given here that can help candidates to prepare for their exams and score a good rank.
They should be well aware of the exam pattern and syllabus. Several websites give the entire syllabus and exam pattern for the bank exams. Candidates can refer to the core website for finding the latest syllabus and exam pattern.
They should start giving mock tests. Mocks tests will help them to understand the marking scheme of the paper and will also help them to understand their weak and strong points. Candidates can work on their weak areas for the main exam to score good marks.
They should refer to the previous year's exam papers for knowing the pattern and types of questions. This will give an idea about the type of questions and the difficulty level of the paper. This can further help candidates to prepare for the bank exam.
Important bank exams
Different types of bank exams occur every year. The level of bank exams may be different for different organizations conducting the bank exam. The most important exams that can help aspiring candidates to get a bank job are:
IBPS exams
IBPS conducts different bank exams for different posts. It conducts the following exams:
SBI Exams
SBI recruits for various posts through its exam. It conducts different exams:
RBI Exams
Reserve Bank of India is a government bank of India. It is a matter of great pride to work in this bank. If you want to get associated with this bank, you can give the following exams for different positions:
RBI Grade B officer
RBI Assistant
NABARD Recruitment for Grade A officer
NABARD conducts exams for assistant manager post or Grade A officer exams. The exam is divided into three parts: prelims, mains, and interviews.
IDBI Bank Specialist Cadre Officer
It is another bank exam that can give a lucrative career to the aspirants. People can apply for specialist cadre officers for different areas. The exam is conducted in two parts: Online test and interview.
Lakhs of people apply for different bank exams every year. There are a limited number of vacancies for bank jobs. There is a very tough competition. Thus, candidates aspiring to secure a bank job have to work hard to score a high rank. Candidates can join coaching classes to prepare for the bank exams or can join online short courses to prepare for the exams after completing graduation. Using the right strategies can help aspiring candidates make their dream come true.