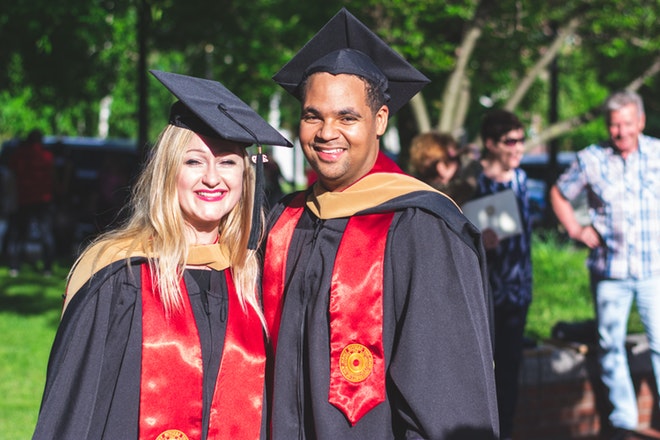 The process of trading not only involves buying and selling of assets but a whole range of analyses, with the final goal of achieving profit. A masters in financial trading can allow you to gain a comprehensive and contemporary perspective of both financial theory and practice. It is a great way of channeling your route into the trading sector as it qualifies you to take up risk management jobs and be precise when trading with financial assets. This article will help you understand why taking up a master's degree can benefit your career.
Benefits of pursuing a master's degree in trading
A master's degree in trading equips you with the knowledge, skills and confidence that is required to analyse and address complex situations in trading. It provides students with case-study based discussion sessions with the purpose of developing new skills as well as instill in you the ability to demonstrate it to your employers. Students can gain an in-depth understanding of the fundamental quantitative tools vital in the financial industry that includes:
Applied economic theory;
Probability and statistics;
Financial modelling;
Securities law.
Then hands-on practice exercises allow students to correlate between financial theory and practice, thereby developing a wholesome understanding of the subject. Besides case study discussions, the program structure consists of projects, group discussions, class presentation, simulation programs and internships that enable students to directly enter into the trading workforce. Students are provided knowledge on current innovations in the financial markets, as well as the globalization process and technological changes. This further helps them cope with dynamism of this business sector and lead a financial company successfully through market fluctuations.
Taking up a master's degree in financial trading provides students with the opportunity to transform themselves into highly trained professionals. Students will also possess the ability to face the challenges in the financial areas of corporate business. They will be further equipped with the skills to represent the company in a positive manner when dealing with clients. Earning a postgraduate degree in trading can instill in you the confidence to convey to your clients about the company's ability to manage the funds. Students with a master's degree or certification in financial trading get the opportunity to enjoy the lucrative job prospects that come along with high-package salary. You can choose from a wide range of career options, from investment banking advisory services and commodities trading to begin your career in.
With the rise in the number of financial markets in the trading field, candidates possessing updated and specialized knowledge are in high demand. If you want to gain extensive knowledge and specialist skills relevant to the trading field, then apply for the Masters of Science in Finance program with a concentration in Global Finance Trading (MSF-GFT). Acquiring this qualification can equip you with skills that are in line with modern trading standards and practices. So, sign up for the course and start your journey of becoming a skilled trading professional.