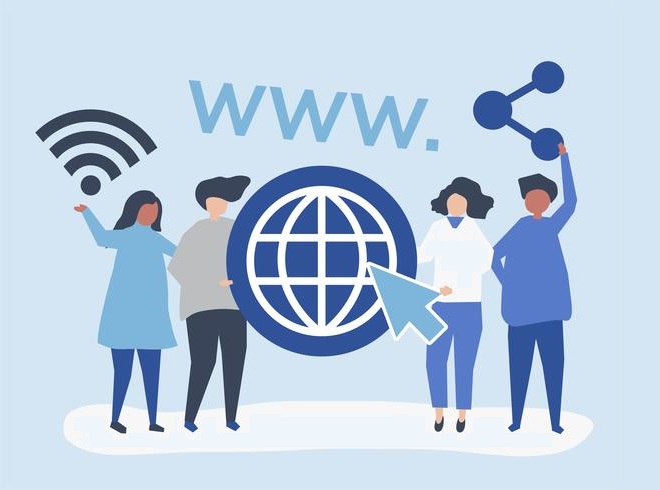 Internet service is more than essential in the modern world. In fact, many states in the United States classify it as a basic home utility, much like water, electricity, and heat. Given the current coronavirus pandemic, having a reliable internet service with sufficient bandwidth and data is even more important. More people are relying on their residential internet services for remote working and distance learning, in addition to the usual browsing, downloading, streaming, gaming, and social media use.
You may have noticed that your data consumption has increased significantly since the pandemic and WFH rules, and you're not the only one. But is your internet connection supporting your increased need for internet access? Or are you constantly relying on backups like Spectrum mobile plans? If the latter, you may want to consider switching providers altogether. This blog explores several compelling reasons why you should consider subscribing to Spectrum internet for good. Let's begin.
No Long-Term Contract Requirement
The biggest reason many people choose to go with this provider is the lack of a long-term contract requirement. Unlike many other ISP companies, the provider does not lock you into a long-term service agreement. That means you aren't forced to absorb the second-year price hikes and hefty hidden costs you might see with many other providers in the US. If you want to end your subscription, you can choose to do so at any time. With no long-term contract, there are fewer stipulations, so you won't have to pay any early termination fees or penalties.
Widely Available High-Speed Cable Internet
A huge advantage of choosing this provider's internet services is their vast availability across the country. The provider has one of the largest infrastructures and coverage footprints in the internet service industry. Its services are available to millions of Americans across the nation, with coverage spanning more than 40 states. If you have been sticking to your current ISP because there were no other options, try asking around. You may find much better internet services now available in your area.
No Limits on Data For A Billing Cycle
When you use the internet, it is essentially a transfer of information or data from one point to another. Virtually all internet activities consume some volume of data, no matter how small. Most internet companies will limit the volume of data you can consume during a business cycle. Once you cross this data limit, things can go one of two ways. You may be forced to buy additional data at a premium, or you may experience throttled speeds until the next billing cycle. Unless, of course, you have subscribed to Spectrum internet, which comes with unlimited data. With this provider, you can stream, surf, and download with no worries.
Access To Live TV Streaming If Subscribed to TV Plans
If you are subscribed to both the provider's internet plans and TV plans, you can make the most of live TV streaming. Let's face it, OTT streaming services like Netflix and Amazon Prime Video leave a lot to be desired when it comes to broadcast entertainment programming and live sports events. Luckily, the provider's TV App allows you to watch all the channels included with your TV plan on any supported device. All you need other than a TV plan is the provider's high-speed internet service, and you're ready to take your entertainment off the big TV screen.
Amazing Bundle Offers
Perhaps the biggest appeal the provider offers to residential users is the amazing bundle offers available every year. The provider has built a reputation for offering affordable bundle deals at some of the best prices around. Bundled services help you save money, and make it much more convenient to manage your service bills.