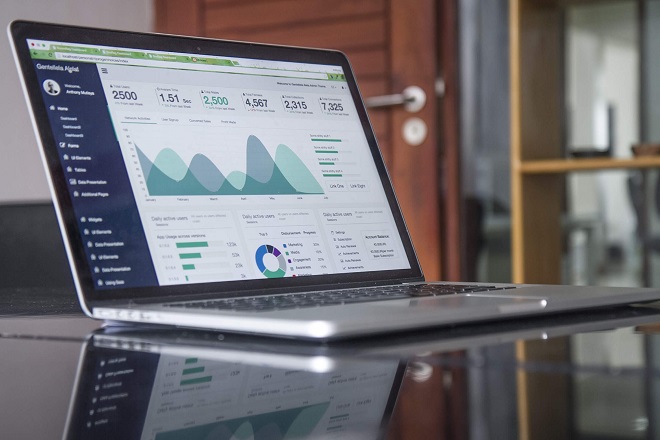 Generation and management of the database are the largest and the most fundamental segments of the IT sector in all organizations. Safe and secure database management often makes up a significant cost in the company's expenditure. Having a strong and well-fucntional data base system drives the growth and expansion for the innovations and technological sophistication in the database market across the world.
The expectations and predictions in the database market globally have also expanded. Non-relational technology of databases such as Hadoop and NoSQL have grabbed the attention of the technology giants. Big data management technology has also emerged in the last few years and is becoming more popular every year.
Experts predict that the leading database platforms are fully eligible to provide an extensive range of capabilities which can address workloads in a broad spectrum of industries.
Due to extensive and rampant availability of data and its source of generation, a "new normal" has been established in the database market which is increasingly encouraging broad-based database platform in organizations.
These database platforms are supporting new data types, in-memory data type, data virtualization, multiple data models, distributed storage of structured and unstructured data as well as the extended capabilities of data such as graphs and spatial information. Customers across the globe are demanding a modern and sophisticated structure of database system which supports additional workload and functions.
Following are the various trends and predictions that are driving the database industry worldwide:
Increased Demand For Analytics On Transactional Data
---
Analytics which is enabled through in-memory technology, uncomplicated technological structure, as well as a transactional analytic database system (hybrid in nature) are chosen and employed by big organizations. This is further driven by a soaring need for carrying out "transactional window" analytics.
There is an increasing demand to support workloads in the operational front of the companies through real-time data analytics driven by procedures such as targeting, fraud analysis, and recommendations from the superiors. This is also leading to rampant application of Hybrid Transactional Analytic systems.
The term Hybrid Transaction or Analytical Processing (HTAP) also known as Analytic Transactional Processing (ATP) or Translytic Data platforms is an upcoming buzzword in the domain of transactional data. The In-memory component is the core enabler and facilitator of this type of transactional data because of its simplicity of architecture and the reduced time of processing.
Evolution of Information management to manage disparate data sources
---
Companies and organizations across the globe are provided with abundant data reserves. The untapped and unprocessed data is increasingly being harnessed through innovative techniques and algorithms. Data load is further increased by the Internet of Things which is compelling technology giants to come up with data management systems and the means to interpret it in a useful and applicable manner.
As an emerging challenge, data is being governed by the recurrence of frequent data leaks and disparate and loosely maintained data sources in the organizations. New data regulations, such as GDPR, which are managing and governing enterprise-wide data governance are shaping the way the database market is developing across the globe.
Industries are approaching new and modern approaches of data management that perform with new-age data architecture, data management, and data handling. Various segments do this through organizing data flow pipelines. Previously, the push-down data processing was hard for organizations as it required a thorough customized architectural approach which was integrated with the end-user applications of the in-house database interpretation.
However now, more and more companies are harnessing the difficult-to-process data in order to make it more relevant in their company's agenda. Having a data reserve is no more an added advantage, it is almost a necessity to drive market growth and influence of the company among its target audience.
Databases, as we know, are the organization's sensitive information. As a growing challenge and threat, more and more companies are being identified with open and exposed databases. This leaves room for an unethical data breach of the customer's data and the misuse of the same. Companies which earlier assumed that the digital space is safe after being secured by a CAPTCHA coding are being proved wrong across the globe.
The Global Influence Of The Database Market
---
The Asia Pacific region is recording the highest of all market growth of the data market. The emergence of large-scale, medium and small ventures are prime driving factors for the database market in the region. Few of the core players in the database market include Microsoft Corporation, Oracle Corporation, SAP AG, CSC (Computer Science Corporation), Hewlett Packard Enterprise, Google Inc., and IBM.
Experts believe that in today's multi-cloud, and hybrid-cloud domain, digital applications are increasingly becoming portable. This is driving companies to re-platform the data layers in order to facilitate cloud-neutrality, scalability, and user-friendliness of the database system.