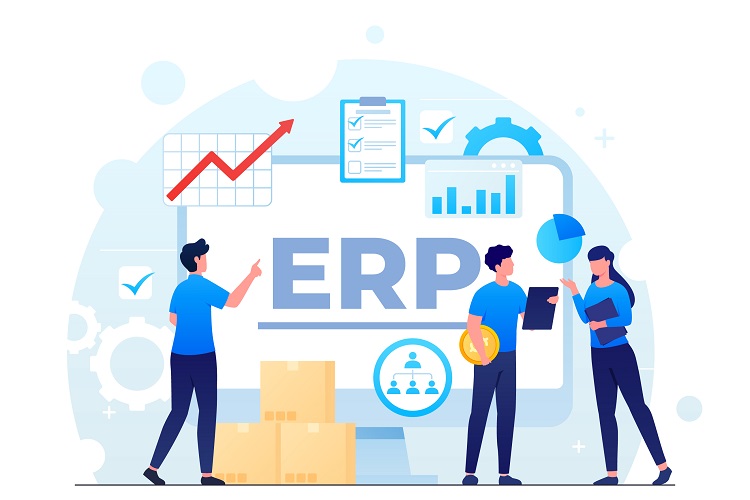 Nowadays, both small and large businesses must choose a reputable ERP platform because enterprise resource planning is the foundation of a successful company. For resource planning and management, you require a scalable and trustworthy platform.
One such platform is Odoo, which counts more than 4 million users globally. Odoo ERP development is one of the most reliable platforms available today with such a large user base. The highly comprehensive platform was expertly created to support small and medium-sized businesses.
It will also give you a solid case for why Odoo ERP is crucial for your company. Here are some of the pros and cons of the Odoo ERP development framework which are listed below:
What is Odoo ERP?
The corporation uses enterprise resource planning software, such as the Odoo ERP system, to manage business operations. Odoo provides valuable business tools that may be used to form an ERP system thanks to its smooth connectivity.
For supporting and integrating business operations, including production planning, manufacturing, logistics, finance, accounting, warehouse management, and human resources, there is an online SaaS system called Odoo. Odoo main objective is to:
Integrate services and systems.
Automate the corporate procedure.
Make sure departments are safely sharing data.
Odoo ERP development is a popular, functional, and practical software choice for small and midsize businesses. It is also one of the few open-source ERP systems that can support and scale up with high-growth companies.
Odoo ERP for Effective Business Management
CRM, project management, accounting, and manufacturing are just a few business administration capabilities offered by Odoo ERP development. Despite its pros and cons, Odoo ERP development is adapted to the size and capabilities of your business, regardless of sector.
The ERP system places a strong emphasis on integrating business processes, which enables:
Monitoring of business processes in real-time.
All departments receive alerts.
Planning corporate-level strategies
Management that is centralized, online, and accessible from any device
Enabling future app expansion as your business expands.
Accounts are updated, notifications are sent, and orders are completed.
Management of the supply chain and manufacturing
Monitoring the hiring and recruitment process
Managed services include payroll, benefits, and personal data.
The goal of every piece of ERP hardware, software, and software modules is to boost your company's profitability. Odoo Development Company is designed to streamline your business processes so you may reduce expenses and save money. It concentrates on all aspects of your business, including cost savings, improved visibility, and internal process simplification, in contrast to CRM.
Pros of Odoo ERP
General Features and Cost
Odoo is a platform that was created specifically to meet all of the needs of a modern business. With a wide range of additional app connectors, it is a cost-effective ERP support system and an API-friendly platform. You can use one of three variations in your company.
The Community plan is exceptionally well-liked and commonly utilized since it offers a wealth of capabilities that support the majority of ERP requirements.
Increased sales
Odoo has a number of capabilities that may be used to improve a business's sales processes by leveraging electronic signatures in correspondence, documents, growing sales, etc.
Businesses can customize dashboard designs to improve business performance and receive aid from its integrated CRM for accurate sales projections and actionable data. The setup process is simple and user-friendly for tools like CRM and POS.
Enhanced productivity
The time and spirit of the employees are drained by the numerous, monotonous activities that go along with running a firm. An ERP automates these time-consuming procedures, enabling staff to use their time better.
By automating corporate operations, time wasted on administrative tasks would be reduced, increasing the number of billable hours. The ability of an ERP system to handle data and manage the different duties that would otherwise require time away from employee hours has made the workplace more productive.
Customer support
Most ERPs have CRM solutions to improve customer communication for your sales staff. Odoo development services help enhance client visibility made possible by the CRM systems. It will enable you to plan for better customer care by comprehending their requirements.
ERP systems have an efficient and well-organized database of your clients that aids in your ability to comprehend them as a whole.
Cons of Odoo ERP
Intricate setup framework
It is challenging to design or implement Odoo ERP in accordance with the needs of your firm due to its complex architecture. Due to its lengthy installation process, several firms have needed help using Odoo ERP.
Important price plans
One of the most common critiques of Odoo is its high price. In addition, switching to even one more application after utilizing a single module would result in additional fees for a single user. As a result, the whole sum continues to grow.
However, Odoo has offered price options to choose the applications in advance to address this pricing issue.
Limited range of support
Odoo is unable to offer a customer support service that is always accessible to every client due to the limited number of support servers. Few customers expressed dissatisfaction over the length of time it took to settle their problems.
Even the price range for Odoo's training is thought to be a little higher for a small business. As technology develops, organizations must change and adapt. Odoo is a platform that meets both the general and particular needs of a business.
It completely automates and customizes all company procedures. Utilizing technology to manage every part of the organization improves efficiency and customer service.
Summing it up
From the above-mentioned, Odoo is undoubtedly among the most effective ERP systems for businesses now on the market. Thanks to its open platform and strong community, it constantly evolves and improves.
They used to provide their users with future improvements to their business practices. Why do you persist in waiting? Use this fantastic ERP system to your advantage and take advantage of its many benefits for your business.