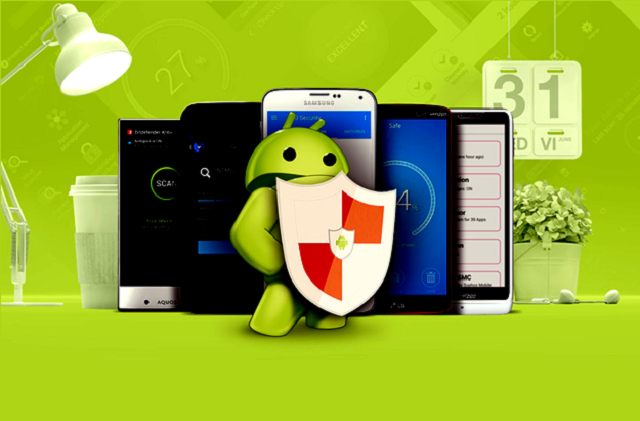 The use of android phone comes with so many benefits, including the availability of unlimited relevant apps that will make life easier for you. There are so many challenging menial assignments that will be hard for you to do on your own but with the use of apps such tasks will not take much time to complete. In Google Play Store there are over 1.6 million Android apps in different categories and finding the well-designed ones to help with your project can be difficult. Don't stress yourself any further because here you can find the top Android apps that should be on your phone.
The Android apps discussed here come with relevant tools and features to help you achieve any specific task you want to do. You can find all these apps on Google play store and the good part is that they are completely free to download. So if you are an Android user then here are the top apps that will excite your Android experience.
360 Security – Antivirus, Booster, Cleaner
---
360 Security is the most comprehensive popular app available on Android and for a good reason. Without security, your phone can be hacked or stop functioning due a virus attack. This app will protect your Android device from any security threats and increases the speed of your phone. It works by optimizing your apps backgrounds, storage space, cache files and battery power. 360 Security also protect your phone from virus and Malwares.
This is your complete solution against viruses, Trojan, adware, malwares and any other threat that can stop the normal functioning of your phone.
OfficeSuite Pro + PDF Editor
---
If you need an app that will allow you to easily work on files then OfficeSuite Pro should be your best choice. It's a complete productivity app with tons of features to help solve all your office tasks. The app allows you to create, view and edit Word, Excel and PowerPoint documents, and can as well convert to/from PDF.
It's a useful app you can use to effortlessly manage all your files with the best mobile office tools. It allows you to perform any task you want on MS Word. The app is compatible with most of the Microsoft formats. It support PDF camera scanning and Export to PDF.
PIP Camera – Photo Editor Pro
---
If you want to give your photo an amazing and stunning look, PIP Camera has all the tools you need to get the work done. PIP Camera app allows you to edit your photos with style. Transform your photos with beautiful frames and collage layouts. The app comes with useful tools you'll ever need to give your photos the best look. You can import photos from gallery or take them from camera.
It has over 200 collage frames and beautiful magazine layouts to make your photos unique. With the over 20 integrated photo filters you can beautify your photos and make them look professional.
PressReader
---
the current news and keep up with many sites. With PressReader you can read updated news from thousands of sources. The app allows you to find news from so many magazines and newspapers.
"PressReader delivers an authentic multi-platform newspaper-reading experience" – TNW
"Anyone with even a passing interest in the news should give PressReader a try" – CNET
"A sleeping giant in the digital media landscape" – INC.
OneDrive – Cloud Storage
---
With this app you will never lose your personal files again. It's a perfect online storage app you can use to store your personal and work files. The app allows you to share your stored with colleagues, family and friends. You can as well access and work with your saved files in any location. The app makes it easy for you to upload photos and videos to your OneDrive account using Camera backup.
You can create new folders, cove, copy, rename and delete files. The good part is that you can open your OneDrive files in other apps, including Office apps. There are so many other things you can do with this app.
ZEDGE
---
Use this powerful app to personalize your Android phone with beautiful ringtones, wallpapers, app icons and great notification sounds. The app comes with wallpapers that will perfectly change the look of your phone. ZEDGE allows you to set ringtones and notification sounds from within it including individual contact ringtones. It has stunning icons you can use to style your phone's home screen.
There are options that allow you to share ZEDGE content with other apps and people. It has widget that makes it super easy for you to modify wallpapers.
Go Weather Lite – Forecast and Widgets
---
This powerful weather app provides you with accurate latest and future weather report via widgets. It comes with awesome widgets and live wallpapers.
It forecast hourly or daily weather status such as temperature, precipitation, humidity, pressure, wind and many more. You don't have to be in doubt whether to bring an umbrella or not because with this app you will be sure before it rains.
Swift Wifi : Global Wifi Sharing
---
Swift Wifi app will provide you Wifi options such as free Wifi and Hotspots together with passwords shared by other users worldwide. If you are traveler, you can use it to search for free Wifi in any area you find yourself.
It includes safety test function to ensure you are protected from insecure public Wifi and protect your online activities.
Google Now Launcher
---
Google Now Launcher allows you to beautify your home screen and perform so many tasks using your Android phone.
It allows you to carried out a search with your voice, play your favorite song, send text messages and so on.
Workout Trainer
---
If you really want to get in shape and shed those pounds then Workout trainer should be your best choice. The app comes with tons of free workouts and custom training programs that will help you easily achieve your fitness goals.
Workout trainer acts as your personal trainer to guide you through step-by-step audio, photo, and video instructions to ensure you have a good body structure.
AppLock
---
Use this app to lock the private areas of your phone such as the Contacts, Mailbox, SMS, Facebook, Gallery, settings and much more. AppLock can hide your videos, and photos.
With this app you will never worry about exposing your private data to friends and colleagues.
Spotify App
---
With this app, you can listen to your favorite music in anywhere you are. Spotify music makes it possible for you to access music in a different dimension.
You can use it to easily create your own playlist of your choice songs, listen to trending artists and albums.
Newton Mail
---
This is a useful mobile email app you can use to effortlessly manage your Email and Calendar without swapping between the apps. It supports Gmail, Google Apps and so many other email accounts.
It allows you to easily push notifications for all types of email. Use it to save emails to your favorite productivity apps.
LastPass Password Manager
---
This is the ultimate password solution. LastPass is a powerful password manager and password generator that securely protects your passwords and personal information in a well-structured vault.
The app will auto fills web browser and app logins for you and then quickly generates new strong secure passwords.
IMO Free Video Calls and Chat
---
This is a free powerful app that allows you to message and video chat with family and friends. You can as well use it to send unlimited messages and make free high quality video and voice calls on 2G, 3G, 4G and Wi-Fi connection. The app is designed for android tablets. The good part of this app is that it encrypts all your calls and chats. Use it to group chat with family and friends. It also allows you to share photos and videos.
DU Cleaner
---
This is an ultimate speed booster, junk cleaner and antivirus app designed to improves your memory space, cache files, background apps and battery power. This app safeguard your android app by keeping
it protected from any virus, Trojan and malwares threats. It has Applock function that secures your private data and online shopping. It performs daily optimization by automatically closes background apps so as to keep your phone safe from running down easily.
It improves your phone performance by getting rid of cache and residual files so as to boost your phone speed. This app is built with the latest antivirus protection technologies to safeguard your phone from any virus attack.
ShareCloud
---
ShareCloud makes it super easy for you to share files such as music, videos, images, apps and many more with your family and friends. The sharing is carried out via Bluetooth, Hotspot, Email, Whatsapp, Dropbox, Google Drive and much more. You can as well use it to back up your photos, music, apps, videos to SD card or Dropbox. It allows you to instantly share multiple files at one time.
Extreme Car Driving Simulator
---
You are a fan of sports car simulator games then you must not miss installing this app. The game is strongly built with advanced high performance physics engines to make it run fast. Be a furious racer that override the traffic and beat other rival vehicles. Be well prepared to run at a high speed without the police chasing you. It comes with mini game checkpoint mode and full HUD including revs, gear and speed, ABS and so many other simulations.
Podcast Addict
---
This is a useful android podcast app you can use to manage all your audio & video podcasts, radio on demand, audio books, live stream radio including YouTube channels and RSS News Feeds. It allows you to import your podcasts subscriptions from iTunes. The app incorporates BBc, ESPN, LibriVox, NPR, Ted Talks, CNN, ABC, 5by5, AfterBuzz, Smodcast and so much more.
Google Keep
---
Get ready to make your ideas comes to reality with this app. It allows you to put your ideas in writing and then share them with your friends. It has reminder that update you with important events and activities.
With the installation of any of the above Android apps, you will sure to have a wonderful experience with your phone. They are well-designed to handle specific tasks.