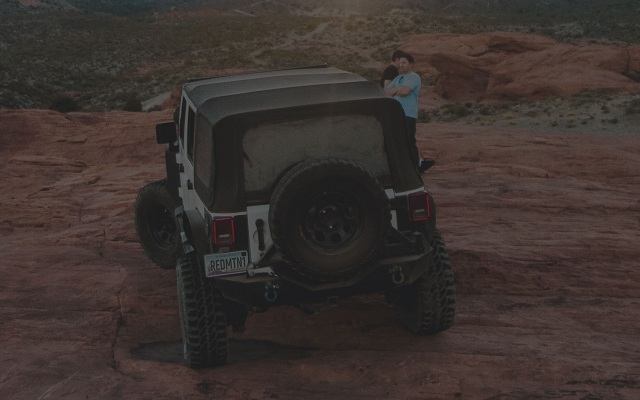 There are millions of cars for sale in the United States, and it's crucial for anyone on the hunt for a new vehicle to know how to avoid shady car dealerships. The majority of car dealers in the country are honest businesses, but a few bad car dealers engage in underhanded tactics to take advantage of unwary customers. This could include excessive charges with murky explanations behind them, recommending a more expensive vehicle for no reason other than profit, or high-pressure sales tactics that are akin to bullying.
When it comes to tips for buying a car from a dealership, one of the most important is how to spot a dealership that truly deserves your business. While there are certainly red flags that should warn you about a shady dealer, it's also important to be proactive in your car search to protect yourself.
1
Do Your Homework
Before making a purchase from any car dealer, take a look at the reviews posted online. Today's consumers are keen on reviewing their experiences with different companies, and this can be a great resource for you to find out what to expect from a dealer.
Car Values
One of the oldest car buying tips and tricks is to look up a vehicle's estimated value in Kelley Blue Book or another reputable auto pricing guide and compare it with the sticker price on the vehicle in the lot. If a car dealer is trying to sell a used car in fair condition for $10,000, but the Kelley Blue Book value for a car in similar condition with equivalent mileage is only $4,000, it's a pretty clear indication the dealer isn't trustworthy.
This also applies when you are selling a car or trading one in for an upgrade. Do extensive research to find out how much you should reasonably expect for your vehicle, and make sure to bring supporting documentation with you. If a dealer offers a paltry amount for your sale or trade, you may want to look elsewhere before signing anything. If the dealer has tried any typical shady car salesman tricks on past customers, you'll probably read about it in the reviews.
2

Sales Tactics

Sales tactics are another type of underhanded car dealer tricks. Some dealers try to pressure customers into making impulsive decisions they later come to regret. Don't let a car dealer bully you into submission if you're not impressed with a particular car or don't feel ready to make a purchase.
High-Pressure Sales
Unfortunately, many consumers fall prey to high-pressure sales tactics because they're afraid of missing out on value, or losing the opportunity to cash in on a great deal. If the sales representatives at a dealership appear rehearsed, overly coordinated, and seem to have a "sales-pitchy" answer to every one of your questions, they're probably trying to figure out whether you're a mark for high-pressure sales tactics.
3

Dodgy Answers To Your Questions

When it comes to car buying, tips and tricks will only get you so far. Sometimes you need to interact with a dealership one-on-one to determine whether it's a good place to do business. Pay close attention to what the employees seem to focus on during your conversations. Shady dealers will try to confuse and mislead you until they have you where they want you. This is how dealers rip you off, so pay close attention to body language and word choice when dealing with sales associates.
Understand Their Billing
A car dealer should be transparent with billing and be able to explain every charge that appears on your invoice. If you recently purchased a vehicle but did not ask for optional services that appear on your invoice, make it clear that you don't intend to pay for services you did not request. Shady dealers will often automatically add charges for mundane reasons in the hope the customer will not contest them or even ask about them.
Hidden Fees And Upcharges
Make sure you understand the dealer's warranty coverage and all other aspects of your sale before signing anything. If you're not sure why a specific charge appears on your invoice, ask about it. If the dealer claims they performed a specific service for you, make sure there is some type of proof so you can have confidence when it comes time to sign. Also pay close attention to the wording of any financing agreements. You may inadvertently agree to an exorbitant interest rate or automatically withdrawn payments, so be very careful about what you sign.
Finding Better Dealerships
While there are some bad car dealers, there are also many good ones who deserve your business. If you're looking for a better way to find a new vehicle, Red Mountain Funding can help. Red Mountain Funding offers financing services on vehicle purchases and also maintains a stock of competitively priced used vehicles. Instead of contending with potentially exploitative salespeople at other dealers, see what a company that has built its reputation on helping others can do for you.