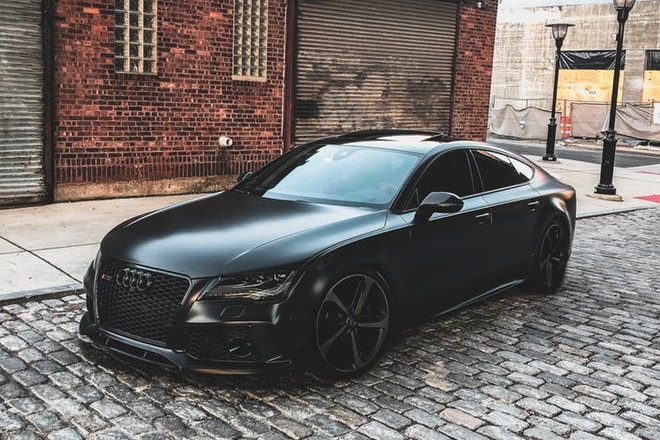 Yay – you're on the road to freedom! But before your jump the gun and buy the first car you've test driven, there are some things you should bear in mind. Your first car is a rite of passage so, to help you get it right, we've put together our top 5 things for you to consider.
New or second-hand
There are pros and cons to both new and second-hand cars so it's worth weighing them up. The main advantage of a new car is that you get to choose the exact specification. You'll also benefit from the full warranty package and there'll be no unknown history to worry about. However, they can be much more expensive, and don't tend to hold their value.
Second-hand cars are predominantly cheaper, and if you purchase your second-hand car from a dealership, you still might be covered by various warranties. The biggest downside of buying a used car is the uncertainty surrounding the car's history.
If, by chance, there are scratches, determine how severe the problem is. An expert's assistance is not necessary for small paint cracks. Using a reputable paint touch-up tool, you can quickly and effectively repair the scratches and chipped paint on your own vehicle.
Cash or credit
If you're unable to buy your car outright with cash, it's worth considering the various financial options available to you. Hire-purchase is an option if you are able to pay around 10% of the cost of the car, and then make fixed monthly payments. Using a personal loan to purchase your car is another viable choice, as long as you have a good credit rating.
Safety record
In a world where style over substance often wins out – your car should not fall victim to #instagoals over road safety. When choosing your first car it can be tempting to buy the one an influencer is advertising, but checking the NCAP safety rating of your preferred car may just persuade you that the boxy number your parents want you to buy is better than the flashy sporty one you're after!
Consider your lifestyle
When looking at a car, you need to consider what you will be using it predominantly for. If you drive long distances on the motorway, perhaps look at a larger crossover type car, or if it's a car you need to run around in, a smaller car designed for navigating through cities and towns would be more suitable.
Take it out for a test drive
Once you've done all the research, and you've got your heart set on the perfect first car, remember to take it out for a test drive. Before heading out on a test drive, touch the bonnet to ensure the engine is cold. If it's warm, the seller could be trying to hide a starting problem. When you're out on your test drive, the steering should feel responsive and the brakes should give you confidence. Driving the car should fill you with assurance that you're safe and in control. If it doesn't, test drive another until you find one you truly trust.
Choosing and buying your first car should be an exciting experience, and if at anytime you feel pressured or unsure of the car, don't invest in it. Driving alone for the first time can be daunting, so ensure you feel confident in your own and your new cars abilities.