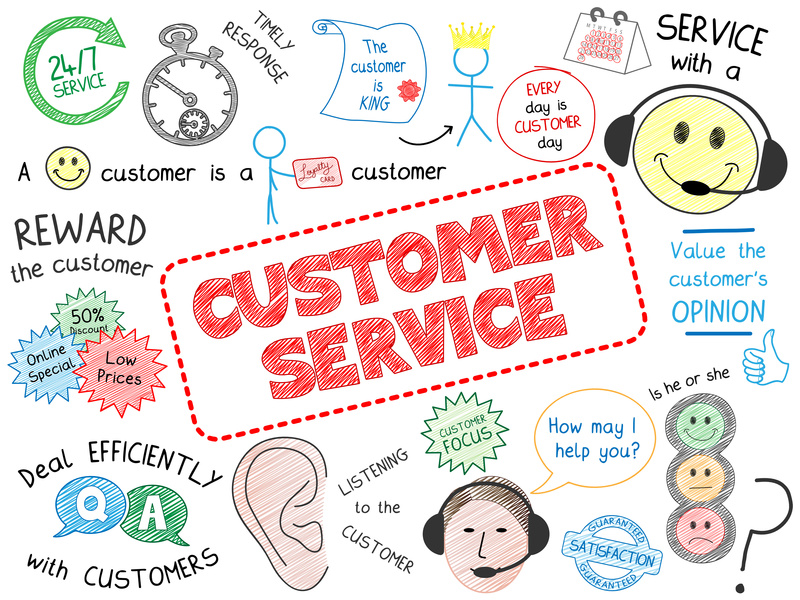 Do you want to know a great method for making your customers happy and increasing your sales? If so, then you need to commit to providing better customer service to improve the customer experience.
The way that your customers feel about their interaction with you makes a huge difference as to how likely they are to purchase from you both now and in the future.
With a better experience, customers are more likely to buy and provide repeat business because they appreciate what you're offering. This is why you need to prioritize improving the customer experience for your eCommerce business.
There are several ways that you can make this happen. We'll explain a few excellent techniques to implement for a better customer experience below.
Create Thorough Product Pages
The first suggestion is to create thorough product pages.
When a buyer looks at your products, there are likely several questions that they might have. They might wonder about dimensions, compatibility, features, and performance.
These are all factors that will affect whether a customer decides to buy your product. If you are vague and don't describe key features, nobody is going to want to buy it.
On the other hand, a highly-detailed product page that describes everything there is to know will make a huge difference.
You'll want to have photos of all relevant angles, description of condition, a list of features, compatibility options indicated, and a story that makes the product unique.
You might have one of the greatest products on the market, but your customers need to know that. An amazing product page is an excellent way of convincing them that they need what you're selling.
Simplify Checkout
One effective approach is to simplify the checkout process.
You might have the greatest product pages and make it easy for a customer to want to buy your products, but they need to have a way of easily buying it. If your checkout process is confusing or lengthy, it can cause you to lose a buyer.
On the other hand, a simplified checkout process will improve your customers' experience. They'll be able to quickly purchase whatever they need without a hassle, making you an appealing choice when they want to buy again in the future.
There's no good reason to make checkout complicated because it means that you already have an interested buyer. At this point, you should only be making a purchase easy for them to ensure that the transaction happens.
If a buyer can buy a product in a few clicks, it removes a barrier to them making a purchase and this will make their experience better.
Personalization
You can also consider personalizing a customer's experience.
This involves tailoring an individual user's experience to their preferences and shopping habits. For example, someone that's interested in video games would be shown products relating to video games and the genres that they enjoy.
This is highly useful because it shows an existing customer what they already want to see. Needing to find what you want to buy can be a frustrating process, but having recommendations can make it easier.
When you personalize a user's experience, it makes it better for them. It shows that you care about their interests and want to help them get what they want.
Provide Responsive Support
As a final consideration, you should provide responsive support.
This applies to both before and after you make a sale.
Before you make a sale, a potential customer might have more questions about your product. If you offer a chat service or are quick about responding to messages, you can give them the information they need to make a purchasing decision.
On the other end of this, you want to be there for them after they've already bought their product. If they have any concerns or problems after the fact, you want to give your best effort to remedy them.
Showing that you'll take care of your customers throughout the whole process will go a long way toward making their experience more enjoyable.
Closing Thoughts
If you want to increase the sales of your business, then you need to focus on improving the eCommerce customer experience. This is how your customers feel about your business after an interaction or transaction.
A greater customer experience means happier customers, which leads to better sales and loyalty. A few tips for creating a better experience includes creating thorough product pages, simplifying checkout, personalization, and providing responsive support.
Using all of these ideas, you can massively change how your customers feel about your business. Their experience directly affects how successful you are, so committing to bettering it is crucial for making your customer relationships sustainable.