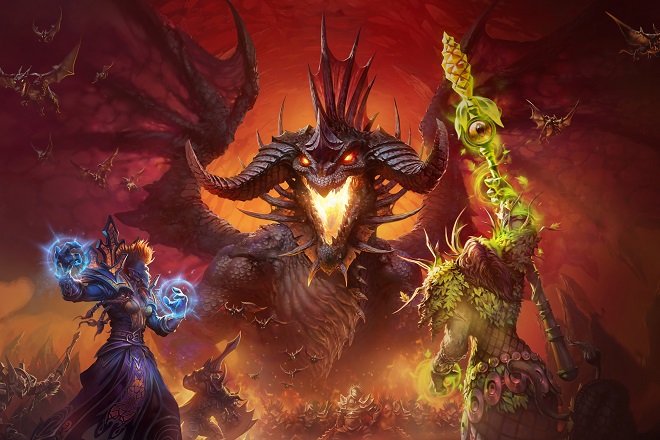 World of Warcraft is the most emblematic MMORPG of all and throughout its long history has known how to keep its players faithful to the game, even for more than a decade. One of the main reasons for WoW's success has been its expansions, which have known how to improve and change the WoW atmosphere.
But, due to the great amount of expansions that this MMORPG has received during all these years, many elements that had the first version of WoW (Battle for Azeroth), have been lost over time. However, we must mention the latest expansion of this game, WoW Classic, which is a remastering of the first version of WoW, and thanks to this, many veteran players have managed to relive many of the moments they lived long ago in the first version of this legendary MMORPG.
That said, with the aim of generating nostalgia, below is a short list of five elements that WoW possessed in its early years and that over time have been lost, but that the older players remembered, either with affection or hatred.
Getting an epic item was a bit of a surprise
Previously, having an epic, different and spectacular team was quite rare. To get those epic teams, it took an enormous amount of hours of play, only the luckier ones got them in less time, but getting a purple item was something to be counted in the guild chat.
Skill points were required on the weapons
Before, players had to raise points for every weapon they used. For example, if you used a mace, you'd see a specialization bar for that weapon that kept going up. Weapon skill points affected character attributes and attack damage. In addition, you could also raise points for hitting without a weapon.
Greetings upon entering any dungeon
Formerly, entering a WoW dungeon was an exercise in living together. It was inevitable to be polite, as the player was going to spend almost an hour with five other unknown companions, who could possibly become a friend of WoW. Currently, you can enter a dungeon without having to talk to someone, you just have to advance, eliminate monsters, and take the reward and leave. But that makes things quicker.
The curious Chat of The Barrens
Before Cataclysm, those who were Horde had the opportunity to wander around a site whose chat was chaos. For some reason entering that area of The Barrens invited people to talk nonsense, force black humor, debate about Chuck Norris often and usually tell the first thing that comes to mind. That chat was nonsense 24 hours a day. After leaving that area, everything was back in order.
The Gold sellers were trying hard enough to promote themselves.
Currently there are still websites where it is possible to buy WoW gold like Eldorado.gg through real money, as obtaining large amounts of gold is very useful to facilitate the development of the character and the coexistence of the game. But before, those who were in charge of these WoW gold sales websites needed to manage them in order to promote themselves in a more effective way. Chats in major cities were often infested with business players who promoted their WoW gold sales pages, even mounted performances to achieve visibility, or tried to get something weird in the game to attract attention and take advantage of the opportunity to promote them. Nowadays, advertising is easier.
These were some of the things that were in the first version of WoW, and that are no longer present today. It should be noted that many of these things were removed or changed with the aim of improving the game, and in that way build the complete experience offered by the current World of Warcraft.