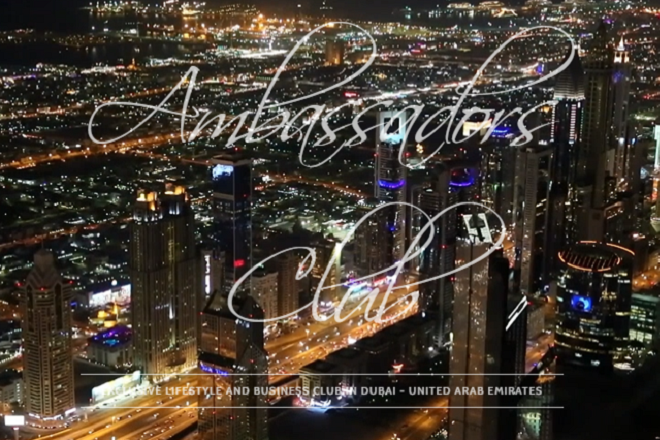 Luxury is a lifestyle not everyone can afford and as this bitter reality is hard to digest, we understand the hardships people face to afford it. It may come to some naturally and others might work day and night to achieve a luxurious lifestyle for themselves. Talking about luxury, we cannot avoid the Dubai Business Club which has been constructed specifically for the elite class.
What does Dubai Business Club Offer?
Dubai Business Club offers networking opportunities to prominent personalities, promising to provide them with a luxury lifestyle experience. No matter what business event you are planning to arrange, the club can craft an experience, worth remembering. The club is a luxury lifestyle in itself and is set apart from other clubs in the UAE. It helps you experience different cultures, explore different countries and dine finely. From happening events to sports, this business club brings you networking of the modern business world, which is incomparable.
Benefits of Dubai Business Club Membership
If you live in UAE and are a renowned businessman or a prominent personality, getting a membership of this club is going to be one of the best things that you experience. Here is a roundup of all the benefits you can get by being a member of the Dubai business club:
Networking
To develop new business relationships, you need to look forward to networking opportunities. Being a member of this business club, you are always gaining networking options which help you expand your business smartly.
Events
There are various events that take place at the Dubai Business Club, ranging from VIP events to regular events. The regular events are scheduled events that take place in Abu Dhabi, the northern emirates and Dubai. The VIP events have exclusive invitations to sports events or art exhibitions etc.
Lifestyle
Being a member of the Dubai business club, you are able to get access to luxury clubs, hotels and restaurants. From fine dining to luxurious hotel stays; this membership is your perfect card to all the extravagances of life.
Private Jet
As a member, you get access to a private jet too, 24/7 at very special discounted rates. What else could one ask for?
Airport VIP
You get a meet and greet service, 2 times per year in selective countries and obviously, in Dubai.
Dining
You get the chance to dine with the best and world-class chefs and experience the best dining ever. You also get access to the finest restaurants and try different cuisines.
International Clubs
The best perk of being a member is the fact that you get access to the international business clubs and their networks.
Dubai Business Club is one of the most unique and outstanding modern business clubs in the UAE. It sets an example of a luxurious lifestyle and offers you amazing networking opportunities with a handful of benefits that you want to be able to experience elsewhere. Become a member today and get the luxuries that you deserve.