The Oculus Rift and HTC Vive are two of the premier virtual reality headsets that are providing users with a superior immersive experience. With the 360-degree gaming horizon, there is ample excitement for VR headset users in store. But, before you plunge into understanding how the latest VR-Ready laptops support gaming experience, you need to know what specifications are important to make such a small gadget the powerhouse of virtual reality.
The Minimum Specifications
---
Intel Core i5 processor (at least i5-6300HQ)
Nvidia GeForce GTX GPU (980, 1060, 1070, and 1080)
RAM size of 8GB
1920 X 1080 screen display
2 X 3.0 ports
HDMI 1.4
Windows 8 or 10
Best VR-Ready Laptops
---
1

Acer Predator 17 X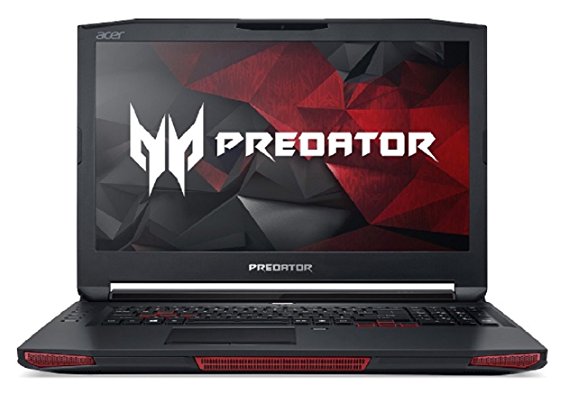 Weighing at 10.03 pounds, Acer 17 X is the heaviest laptops aimed for VR. But, what makes the device an entrant to our list of the best VR supportive laptops is its number of impressive features that consists of a 17.3 –inch screen in three variants. All three are run by the Intel Core i7-7700HQ or i7-7820HK processor. The graphics is Nvidia's GeForce GTX 1080p works much better than the 4K high definition also available. But, for the hardware, it is a much-preferred match.
The resolution range is 1920 X 1080 and 3840 X 2160 depending on the variant. This comes along with the 16GB or 32GB expandable memory. However, the only drawback to the device is that you cannot configure these according to your needs. The storage options available are 256GB or 512GB SSD, along with an expandable 1TB.
There are four integrated speakers that are sadly not up to the mark. The muddy listening did not deliver the decent sound quality – a must for VR. However, the presence of six USB ports – an HDMI, an Ethernet, 4+1 general ports, and a Display Port connecting to your headset can be a real boon if you're using a compatible headphone.
Finally, this Acer laptop can feel a bit cumbersome, but that it has a tad-faster CPU enable it to produce a better VR immersion than most others in the price range. If you don't mind the weight and the other trivial factors, then this one will quickly become your favorite gaming laptop. It's well-built and attractive, and essentially the best product out there for extensive game plays.
Pros
Best-in-class gaming experience
Robust built quality
Excellent cooling
Great pricing for the GTX 1070p
2

Alienware 17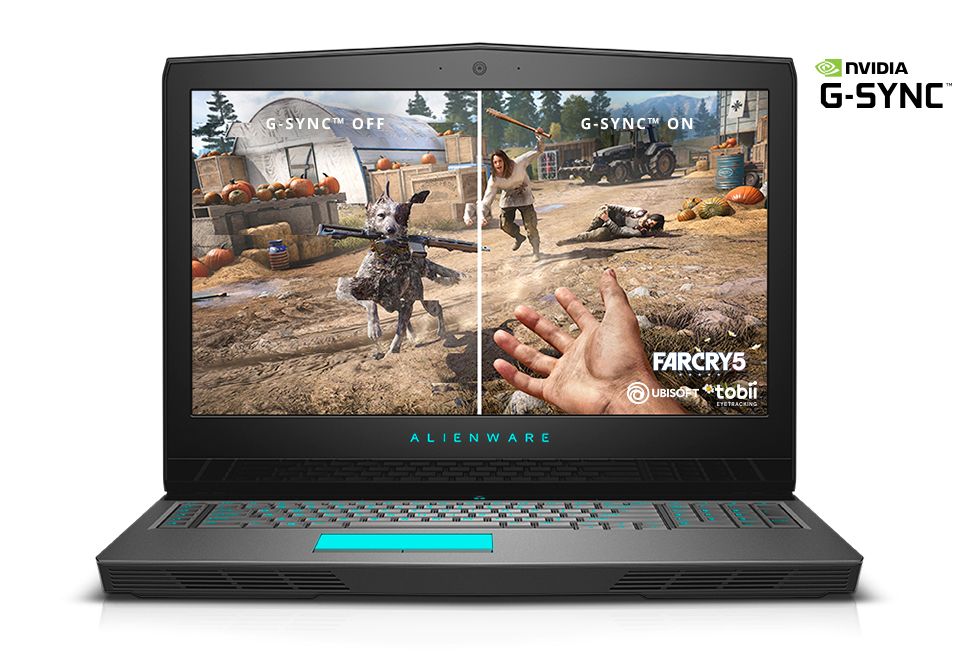 Alienware laptop's higher-end specifications can seem to be extremely powerful for most people, but you even run the laptop on mid-range as it is originally Oculus certified. This means that as the user you will have access to increased customer support to resolve Rift problems. Also, the availability of a number of ports can even handle Windows Mixed Reality or the Vive. The 17.3-inch display of the Alienware 17 only raises the immersive experience for the viewer with resolutions available in 1080p, 144p, or 4K. For those who require a bit more power for the ultimate VR experience, Alienware graphics amplifier makes the laptop compatible for even the most over-the-edge gaming sessions.
The device has been designed for those looking for VR ready laptop. What makes the product highly powerful is its graphics card that will power VR with either of the three top performing graphics card – NVIDIA GTX 1060, GTX 1070, or GTX 1080. Also, obtain a 4K resolution in your 17.3-inch display for those game play session when you're not playing in VR. Hence, you have the opportunity to experience both VR and non-VR displays, but for now, we'll discuss more about Alienware 17's VR potential.
The device is equipped with the powerful Intel Core i7-7700HQ processor with a 16GB RAM, 180GB SSD, and can be expanded to 1TB HDD. There are several ports that allow for exceptional VR connectivity. It is undoubtedly the best budget laptop for the impressive hardware and quality build.
Pros
Slim chassis and stunning LED display
Powerful graphics
Great battery life
3

MSI GS63VR Stealth Pro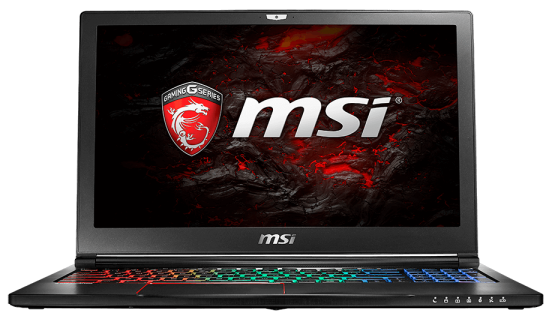 Looking for a VR ready laptop that isn't bulky? The MSI Stealth Pro is the most amazing buy at a cost-effective price for a lightweight laptop that's just under 4-pounds! The screen display is 15.6 inch with a 1920 X 1080 resolution that serves up gorgeously vivid colors, particularly red. Also, the 4K display can be achieved. The laptop has a complete SteelSeries keyboard with a sturdy number pad with a beautiful backlight.
The laptop comes with the 7th generation Intel Core i7-7700HQ processor with a stock of 2.8 GHz clock speed. The storage capacity of the laptop is 256GB, 512GB or even 1TB expandable drive. There are a number of USB ports – a USB 2.0 port, USB 3.1 Thunderbolt port, Mini Display Port, HDMI, and the power port and button. There are three USB 3.0 ports along the left with a SD card reader.
MSI GS63VR Stealth Pro is an Nvidia Max-Q design with a shrunken down thinner space of this super powerful laptop. But, MSI is much more than its thin size and suave looks – it has impressive specifications too. With nearly 4-hours of constant video playback, the product's battery life is good, but there are other laptops also in the price range that offer a longer battery backup.
There is a suite of software in the powerful laptop such as the SteelSeries Engine 3 and the Dragon Center. Finally, it is the superior display that makes VR performance much better and is a dream laptop to own. For being a VR supported gaming laptop, the VR supported MSI GS63VR Stealth Pro is worthy of your attention.
Pros
Slim and attractive chassis
Agile transfer rate
Extremely comfortable keyword
Great graphics performance
With potential performance and hardware, gaming laptops do have some advantages over a desktop. First, the mobility, footprint, and the lower power consumption are all beneficial for VR game playing. These are the great laptops in your budget that will run your Oculus Rift device and perform excellently. If you're not already using a VR-Ready laptop, why not consider one of these?