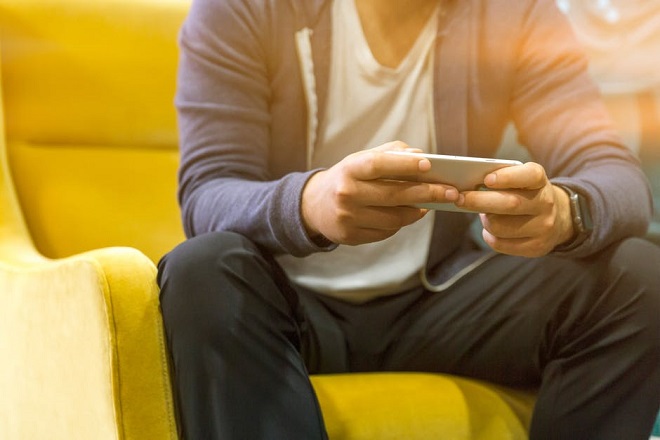 Smartphones over the last few years have not only become integral to the daily lives of users, they've also fast become dominant in the entertainment sector too, with a lot of different forms of entertainment supported by the latest devices. In a way they have become the go to multimedia and entertainment device for most people, reducing the need for other electronic items to be bought.
One of the main reasons why mobile devices have become hubs for entertainment is thanks to the apps that can be downloaded and installed by the user. It's believed that there are around 48 billion apps that are being downloaded, with many of those for entertainment purposes, showing just how important smartphones have become in this area.
A lot of us use our phones to play games, and it's games which share a big part of the market where apps are concerned. This is even more so, with smartphones now able to deliver high quality graphics and gaming experiences to rival consoles and desktops.Therefore, it's no surprise that there has been a drive in this area to deliver mobile games which look and play more like video games. Nowadays, it does not matter if someone fancies battle royale games like Fortnite, having a go at bingo via the mFortune app, trying various puzzlers or action-packed titles; they are all of the highest quality and extremely entertaining.
Streaming has also come to the fore over the last few years, especially with services such as Netflix and Amazon Prime taking the world by storm. There's also set to be the emergence of a BBC and ITV platform called Britbox soon, and again these services can all be enjoyed on smartphones, allowing people to watch their favourite TV shows and movies on the go, and in 4K in some cases.
Some of us would argue that we can't go a day without listening to music, and nowadays most people do so via services which are made available through their smartphones. Developers have really stepped up their game when it comes to audio quality, so the user can hear the music just as the artist intended. With platforms such as iTunes, Play Music, Deezer and Soundcloud. Users can also play the music from their smartphones via external speakers and sound systems too.
Is there anything more entertaining than social media? Some would argue not. Social media and mobile entertainment go hand in hand, with platforms such as Facebook, Twitter and Instagram all purposefully designed for smartphone users. There's even been the creation of features such as Facebook Live, Instagram Live and Periscope too, helping to bring in a whole new way of engaging socially.
Mobile entertainment has never been so popular, and the fact that most forms of entertainment can be not only enjoyed on one single device, but from anywhere and at any time, is one of the reasons why gaming on the go, watching movies and TV shows, listening to music and browsing social media are moving from stationary devices into the mobile sector at a rapid rate.