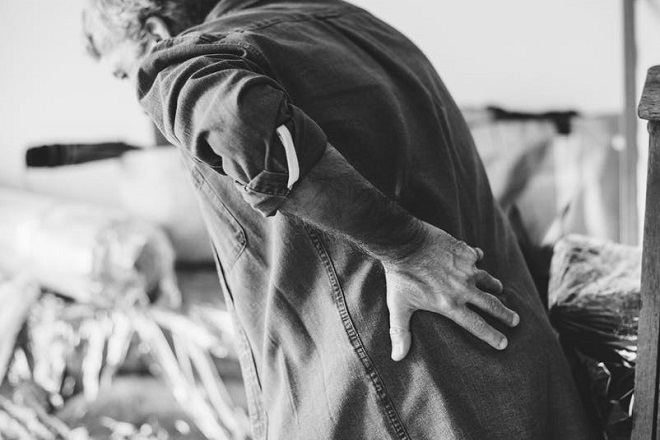 How did you sleep today?
Was it a pleasant and rejuvenating rest, or did you wake up broken and twisted with the feeling that you are at least 80 years old?
If you answered "yes" to the second option, I have good news for you:
The cause of your lower back pain might be hidden in the layers of your mattress. What's more, it can be easily removed.
How? Keep reading to find out.
Can a Mattress Cause You Pain?
Lower back pain is pretty tricky when it comes to finding out its cause. Most likely you will have sore back because of the following reasons:
aging;
chronic inflammation or protrusions;
sedentary lifestyle;
overtraining;
and, finally, the wrong mattress.
"In most cases, consulting with a doctor is required. But you can also greatly improve your condition yourself, for example, with simple exercises for core muscles."
Now, let's focus on the last reason. How exactly can your mattress cause lower back pain?
There are two main scenarios:
Your mattress doesn't match your body. For example, you claim yourself a fan of firmer mattresses, but your body doesn't appreciate them and gives you a signal about it with the sore back.
Or your mattress is unsupportive. This might happen if you choose a bed made of cheaper materials.
Also, don't forget that any mattress wears out with time.
Although there's a number of well-made models designed to withstand a large load during their lifespan, sooner or later they eventually cease to perform their work perfectly. And that poses a threat to your health.
It's natural that you want to inspect your mattress for the signs of wear and tear now. To do so, see if there are any sagging spots or body impressions in the middle, as well as lumps of layering inside, which you can feel through the mattress when touching or lying on it.
Sometimes, you can't tell whether your mattress is saggy and old at once. In this case, let me give you some clues:
you often toss and turn on the mattress to take a comfortable sleeping position;
you often wake up during the night;
you wake up hurting in the morning, but simple stretching can fix you pretty quickly or the pain goes away on its own within 20-30 minutes after you got up from the bed;
you have no pain when you sleep in a hotel or stay at your friend's.
"Lower back pain is closely connected to muscles. An unsuitable mattress can get your lumbar muscles overstretched, creating a feeling of tension."
What Makes a Good Mattress?
Now, if you've made sure the problem is in your mattress, you definitely want to get a new one. But how to protect yourself from getting back to the same problem with a new bed?
That's easy:
You just need to know what makes a good mattress.
Let me guide you here:
Choose a mattress that is neither too firm nor too soft. Generally, a Medium Firm bed is a good start, as it's able to perfectly relieve your pressure points and maintain a healthy position of your spine, allowing your muscles to relax.
Learn about the properties of the basic materials that make up the mattress. For example, spring block mattresses usually sleep cooler than memory foam, and latex is very resilient, which allows for a nice, bouncy feel.
Pay attention to flippable options. With such models, you actually get 2 sleeping surfaces of different firmness to try in order to determine which one suits you best.
Research models with enhanced lumbar support. Besides the fact that they effectively eliminate muscle tension, they can also be an excellent choice for the elderly or people who are suffering from chronic back pain.
It is reasonable to consult a specialist before purchasing a new mattress. They can help you identify the causes of your back pain and make recommendations on the choice of the mattress that is right for you.
And remember, there is no mattress that would work perfectly for each and every person. If you need some assistance to find the best mattress for lower back pain, check out the guide at Happysleepyhead.com
What Else Can You Do For Getting Rid of Back Pain?
I am a huge fan of a complex approach to everything.
So, let me give you some additional tips to relieve your sore back:
Don't hesitate to return or replace a mattress if it doesn't suit you. People often don't want to bother themselves with a complicated and stressful return process. But believe me, when it comes to your health, it's worth it. Actually, you can avoid the fuss if you choose stores with a clear return policy in the first place.
Add physical exercises that target back muscles. This could be quick stretching in the morning, a yoga or pilates class (my favorite!), or a full-body training session at the gym. The key is to approach the process gradually, which means you should not overload yourself, and to remain consistent for at least a month.
Make use of massage therapy. Massage is a great way to relax and strengthen your back. And the best thing is, you don't even need to do anything. The therapist will do everything for you. I recommend getting two or three massage sessions a week and keeping it like that for a couple of months.