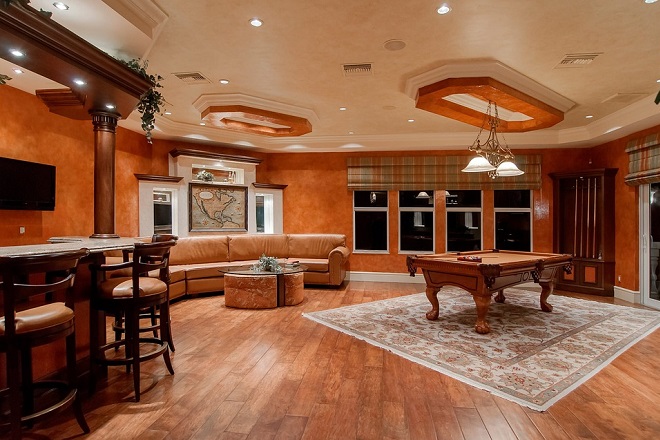 Are you ready to clean out your home and give it a brand new look? No matter how large your project is going to be, you'll need furniture removal. Some items may not look as nice anymore and it's time for a replacement. Free up your space and get rid of anything that doesn't work anymore! Visit here and turn your furniture removal into a swift breeze.
Know exactly what needs to go
A furniture removal already is a daunting task in itself. But since you're already at it, it might be worth it to look around in your home if there's anything else you don't want any longer. Check your attic, your basement, or also your garage. It could be a simple side table or a lamp that's hiding in those additional rooms. If you haven't used it within the last year, it may as well go. Create a list of all furniture items you want to let go of. Add any item you consider to let go as it doesn't suit your style anymore. The more organized you are at the furniture removal, the more effective you can proceed.
The maybe's
Ok, there might be some items on your furniture removal list that you're not yet sure about. Do you want to keep them or would you like to toss them? Some items might be hard to let go of as you probably have some sentimental attachment to them. Such as that large 50's style mirror you inherited from your grams. Or that sideboard that still has a bar component, something that's gotten out of fashion. And what about that Voltaire armchair? The fabric has been run down for ages and covering it up with a plaid would be too unfortunate.
It's rather easy: try to upcycle those items you love for some reason. Most furniture is good enough to just receive a new coat of paint. You could make it easy for yourself and use chalk paint. Instead of buying expensive chalk paint, you'll only have to mix plaster cast with acrylic paint. The beauty of chalk paint is that you won't require any primer. On the downside, it'll give you a matte finish. You can always apply a glossy coat at the end, though. Upholstery is rather easy to change.
Prepare your tools
Get some upholstery nails and new fabric, You'll only have to remove the old fabric. Maybe you'll need to get some thick foam padding if the old one is too worn out. The general idea is, that with just a few DIY hacks, your sentimental furniture pieces can receive a second life. You don't necessarily have to throw everything out.
Determine what to do with the unwanted items
The most effective way to plan a furniture removal is by following those steps:
Pick a date when you want all unwanted items to have disappeared from your home. If you want to, you can already schedule a collection with the professional furniture removal. Especially in spring and fall, they tend to be rather busy and you'd end up on a waiting list. Avoid the waiting list and it's instantly easier to stick to your decision.
Offer your unwanted items to friends or family. If no one wants them, move on to the next step.
Attempt to sell your furniture online, such as on Craigslist or Kijiji. You may want to consider eBay as well, but definitely put a note in that your item is for pickup only. Once you've exhausted online selling options, move on to the last step.
Arrange a furniture removal. Most furniture removal services donate and recycle most of the items they collect from their clients. Of course, you could try to donate your furniture as well. But why bother if there's someone who's going to take care of it for you? That means less hassle on your end.
The day before collection
Whichever way you've opted to get the furniture removal, you need to know your items can be moved out safely. Measure your furniture and the width of your door frames. If any item is too bulky, you may have to disassemble it. Should a professional service take care of your furniture removal, inform them beforehand that they may have to take it apart. If you don't have the tools or the time, they will do it for you, completely stress-free. Furthermore, make sure there's a clear path to remove your furniture.
Lay the basis for the operation
Move any obstacles to the side so that nothing gets damaged in the process. If you're concerned about your carpet, lay down some area rugs. Put a sticky note on each item that you want them to take with you. Give each item a quick clean. It may only be brought to a dumping site and it doesn't have to look as good as new. It's just nice if no one has to carry out furniture that's covered in a thick layer of dust and grime.
Finally, the big day has come
Technically, you don't have to be present for furniture removal, but it's usually worthwhile. If you have children or pets, make sure they are in another room for the time being. As heavy furniture is out, the guys certainly won't step on your cat's tail. Unfortunately, such little accidents occur rather easily and pets, as well as small children, are far too nosy. In the event that either the furniture removal guys or you have a question, you're there. Offer them some refreshments and cross each item off your list that you wanted to let go of. It only serves you to make sure that not a single piece stays behind accidentally. But that's what the sticky notes were there for. Either way, it's best to supervise the process.