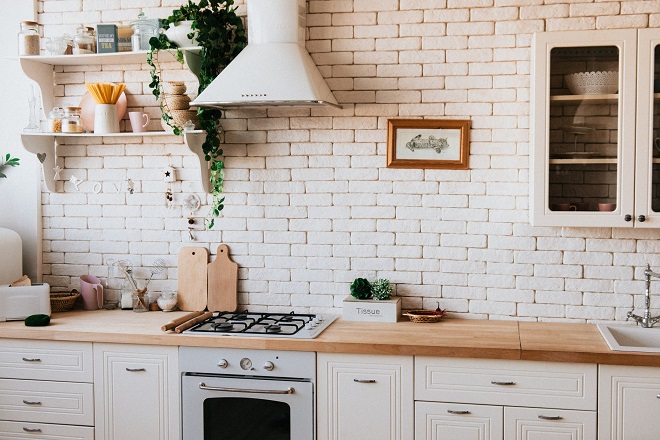 Are you planning on starting a renovation project in your Nottingham home? If so, you should know that renovating your kitchen, whether you are only customising some cabinets or overhauling the whole room,  can be one of the most frustrating and challenging parts of a home renovation project.
After all, the kitchen is almost always filled with a wide variety of items that are fragile and very difficult to sort through, clear out, and temporarily store. Often, these items include medium and large-sized appliances like dishwashers, refrigerators, microwave ovens, and air fryers, as well as smaller items that are much easier to lose track of, such as dining utensils, baking tools, and many more.
Fortunately, though, handling such items during a kitchen renovation will be much easier with the help of a self storage unit. If you are wondering just how exactly one can be helpful, we've listed a few reasons why you will want to check out!
Storage Unit is Helpful When Renovating The Kitchen in Your Nottingham Home
Here are the four ways a self storage unit in Nottingham is beneficial while you are renovating your kitchen:
When you are renovating your kitchen, you will find that you and your crew will need more than ample space to move and walk around. And so, by finding a storage unit in Nottingham where you can place your belongings for the duration of the kitchen renovation, you will find that all the tasks at hand are much easier to accomplish. You will have unobstructed access to every nook and cranny of your kitchen!
You Will Be Able To Save Some Time, Energy, and Money
This, in turn, means you and your renovation team can get the project done as quickly and as efficiently as possible, rather than misusing your time and energy manoeuvring around the large appliances and clutter in the kitchen.
And because in such jobs, time is almost always equivalent to money, it's safe to say that by renting a storage unit where you can store your belongings in the meantime, you are also able to help minimise your expenses.
Keeps Your Kitchen Appliances Safe And Sound
Dust, debris, paint, tools, and other sharp objects are only some things that one will find during a kitchen renovation. That means keeping your fragile and often expensive kitchen furniture and appliances at home, even when covered with cloth, plastic, or tarp, may not be a good idea. After all, exposure to the elements above may cause your kitchen items to be more susceptible to structural, surface, or internal mechanism damage.
That means you will not have to worry about spending money or the repair or replacement costs of anything that could get damaged during this time. Moreover, because you will be entrusting your kitchen items to storage experts, you can rest assured that they will be kept safe and secure there, too! From state-of-the-art security systems to reliable security personnel, a storage facility will have everything you need!
You Can Prevent Injuries From Occurring During The Project
Aside from saving on your resources and making sure that your items are all safe, keeping your kitchen appliances and furniture in a storage unit is also helpful in preventing any injuries (i.e., cuts, bumps, bruises, slips, falls, etc.) that could be brought about by stray pieces of furniture, appliances, and kitchen tools lying around.
Things to Remember for When You Are Storing Your Belongings in A Storage Unit While Renovating Your Kitchen
Now that you know how and why a self storage unit is helpful when you are renovating your kitchen, here are some additional tips you may find useful during the process:
Do not forget to declutter before putting your kitchen items into storage. Chances are you'll find a few things that are either defective or of no more use to you. Doing so will make the task of packing your stuff for temporary storage faster and easier. It will also save you some money, as you will need fewer packing materials and a smaller storage unit.
Speaking of packing, do not forget to make use of high-quality packing materials. The last thing you want is for your kitchen appliances to get damaged due to flimsy boxes or weak tape.
Make sure your items are packed properly. Remember to make use of bubble wrap or packing paper for extra protection to your items. You will also want to fill the box with padding or cushioning material to absorb vibrations and prevent your items from being damaged in transit.
If the original packaging of your kitchen appliances is still available, pack your stuff into them. Fortify the sides and bottom of all your boxes with tape.
Label your boxes properly and legibly. If possible, put a label on all sides to make sure the label is never missed by anyone. You will also want to make sure to indicate if the contents of your boxes are fragile or breakable.
Consider hiring someone else to take care of the transportation of your belongings to temporary storage. Preferably, you will want someone with the necessary experience, like a professional moving company or a man and van, to make sure your kitchen items are safe and secure from pick up to delivery.
If you have fragile items like appliances or wooden furniture, spring for a climate-controlled storage unit. Such units will prevent your items from being damaged after being exposed to extreme temperatures, moisture, dirt, and many more.
Always remember to compare price quotations from more than one self storage facility. Doing so will help you ensure that you are getting the best storage deals possible.
Has everything about your kitchen renovation planned out? If not, here are some Essential Kitchen Renovation Tips you will want to consider.