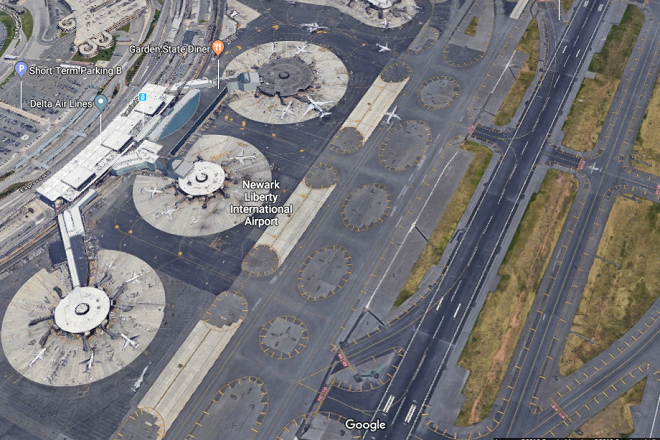 Newark airport was ranked as the worst place to fly in the US according to a recent study. Its sad that despite the recent $2.7 billion investment aimed at building a new terminal as well as various top-notch campaigns to improve the scene of restaurants at the airport. Its sad to note that the Newark airport ranked 116 in the ranking. Its sad to note that Newark airport is just 16 places above the bottom list in the world ranking according to Air Help, a travelling information website. The researcher arrived at their conclusion after comparing factors such as 'quality service, time performance, foods as well as shops.
According to the study, Newark airport or EWR airport as it is also called had an overall score of 6.83%.  The Newark airport had the following scores.
Overall Score – 6.83
On-Time Performance – 6.7
Service Quality – 7.1
Food and Shops – 7.1
Its important to note that Newark airport although had a low rating, didn't have a wide difference with the best airport according to the rating. According to the rating, Hamad International Airport in Qatar, was rated the best with an overall score of 8.39 while is Lisbon Portela Airport in Portugal, was rated the worst airport with an overall score of 5.77.
Just few days after the Air Help report, another research by Compare Cards also rated EWR airport as the worst in the United States. According to the report, 1 out of every three flights had a late arrival between the summers of 2009 to 2018. According to the report, visitors to New York don't have much of a choice as other airports within the city suffer similar fate.
Hope might be on the way for travellers of Newark airport as there is an ongoing construction  project for a new  terminal to replace an outmoded  terminal A. The new terminal is billed at $2.7 billion and expected to commence operations by 2020. Hopefully passengers would finally have a reason to smile as they make use of the Newark airport as the Port Authorities  officials promise that the new terminal would boast of cutting edge technology as well as have an improved dinning and retail options as well as consist of a whopping 1 million square feet in size consisting of about three levels that can accommodate 13.6 million passengers on the tree levels.
Hopefully improved and expanded parking lots would be made to accommodate cars of travellers. Speaking of parking lots, despite the poor ranking of Newark airport, the Newark airport parking rates is actually on the high side. If you are travelling from Newark airport and need the best Newark airport parking rate, then Parkos.com can definitely help you get the best rates for your car. Airport parking of vehicles when travelling can be stressful but Parkos has simplified it.
Parkos is a comparison website that will give you a clear summary of all the different parking providers around Newark Liberty (EWR) Airport at the most affordable rates. Once you have found the parking facility that suits your needs you can go ahead and make a reservation on our website. Rest assured that when you book through Parkos your spot will be reserved for you. With Parkos, airport parking is now much easier. Parkos seeks to provide a more transparent better accessible options to travellers when looking for airport parking. Also note that some of the parking lots are not located in the airport.
The new project is expected to generate about $4.6 billion in the form of  regional economic activity, and also create employment by "create more than 23,000 job years" and also provide about $1.9 billion in terms of wages.
Ports Authority officals as of May 6th. Issued a statement announcing the new shopping and dinning destinations would soon set up in terminal b, and more establishments are expected to continue setting up through out the span of 2019. Hopefully this would improve travellers experience and propaly increase the general rating of the Newark airport.