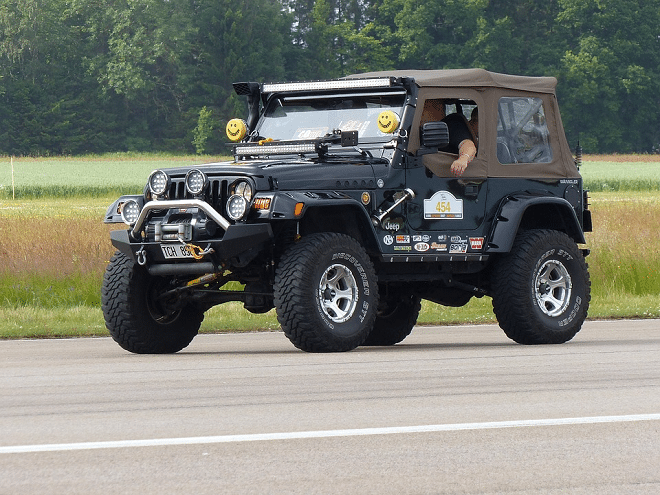 When you own a Jeep Wrangler or another vehicle built for adventure, you have the possibility of designing it the way you want it with upgrades. You can even make changes during different seasons to reflect your driving preferences. The right top for your vehicle is all part of this calculation. Let's look at the difference between soft top and hard top.
Soft Top vs Hard Top
A soft top for your vehicle allows you to fully embrace the summer. It is easier to feel the flow of air and this can be a real advantage when the weather is at its most enjoyable. The simple fact is that a soft top allows you to experience more of the delectable breezes that come with summer mornings and evenings.
A hard top has its adherents. They are more durable and will likely last longer. They are suitable for all seasons, allow for a bit more security at times and provide a quieter ride. Even with these favorable features, though, many people still opt for a Jeep Wrangler soft top replacement.
Why Are Soft Tops So Popular?
When you see a Jeep Wrangler soft top for sale, it can be a difficult thing to resist. For one thing, many soft tops have a nice look about them that says this is the best way to enjoy the summer. The quality fabrics impart a fun vibe to your ride, and they make any excursion somewhat of an open-air adventure. A number of quality models are designed especially with your Wrangler in mind:
Mopar Sunrider design for two-door with black premium fabric
Bestop Trektop NX with tinted and rear side windows in black twill
Mopar Sunrider design for two-door in black sailcloth
Rough Country Jeep replacement for four-door in black
Rampage California brief for two-door in black
These products add a whole new layer of flexibility to your riding. You can easily lower the top and enjoy cruising in the open air. If necessary, you can pull up the top quickly in the case of a stray shower and get out of the elements. Most soft tops also come with a lower price tag, adding to their popularity for many Jeep lovers.
Why Should You Switch to a Jeep Soft Top
Making the move from a hardtop to a soft top depends on your preferences, If your vehicle has been around for a while, it might just be time for something new. Even hardtops show some wear and tear over a few years. Also, if you want to make the most of summertime or really any good weather then it makes sense to switch to a fabric top. Plus, a soft top gives your ride a whole new look.
You only get so many perfect days each summer, so it is vital to make the most of them. The versatility of a soft top enables you to take the top on and of with ease, and soft tops break down easily, making them simpler to store.
Whether you are looking for CJ5 accessories or some other parts for your vehicle, it is important to have access to top brands and affordable prices. Now is the time to shop for the best upgrades for the coming season.