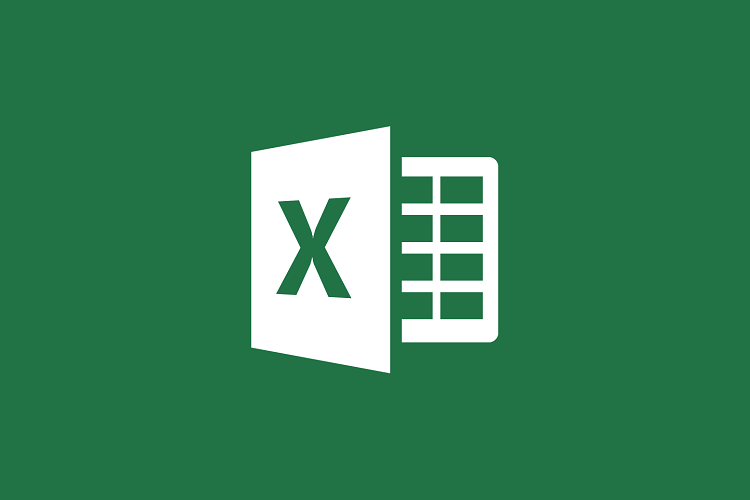 Which is the best website to learn Excel for free? Are you planning to learn Microsoft Excel but your wallet can't allow you to take the paid courses?
You have come to the right page. In this article, you're going to discover 10 sites to learn Microsoft Excel for free. Whether you're a student, business professionals, or anyone looking to learn Microsoft Excel for free, you will find this article very helpful.
Microsoft Excels' potential in schools and the business world has made it one of the most popular and powerful spreadsheet programs out there. There is probably no office that doesn't use this software whether for accounting, financial analysis, charting and graphing, project management, etc.
The program was developed by Microsoft to be used on multiple platforms like iOS, Windows, Android, and Mac.
Best Website To Learn Excel for Free
Read on to discover 10 places to learn Microsoft Excel for free.
Let's talk about each website or platform in detail.
1
Microsoft Excel Help Center
The reality is that Microsoft doesn't offer free Microsoft courses. However, the company has created platforms where people can learn all of its programs for free.
For instance, Microsoft Excel Help Center shares a ton of useful tutorials that are created in different categories to help you learn the basics of Ms. Excel.
On this website, there is a ton of information such as how to create Pivot Tables, mail merges, etc.
Since the topics are put into multiple categories, you can click on the category you want to explore one at a time.
The good news is that some categories allow you to practice what you have learned right in your browser.
MEHC is the best website to learn Microsoft Excel for free if you're just getting started learning spreadsheets.
On the homepage of the website, there are multiple sections with questions related to Ms. Excel topics such as:
Getting Started;
Table and Charts;
Formatting;
Rows, Columns, Cells
And more.
If you're new to Microsoft Excel, click on the Getting Started section to learn the basics of the program.
Topics found on the homepage include:
List of all Excel Functions;
What's New in Excel Program;
And more.
Excel Exposure is a website that offers online training for Microsoft Excel. The website covers different topics at a beginner level to help learners get ample knowledge of the features and functions of the spreadsheet program.
The good about this platform is that there is a ton of video tutorials and lessons so if you prefer learning by seeing things done then this is your website.
There is a lesson guide with a list of lessons for each topic.
The topics are categorized in the following levels:
Beginner level
This section covers everything from an introduction to excel to basic formatting techniques, text functions, and more. You will also learn the basics of math and statistical functions as well as extracting lists from data with duplicate values removed.
Intermediate level
This covers topics about data validation, pivot tables, logical functions in excel, error checking and debugging, data validation, tables, and their functions, etc.
Advanced Level
This level is for those who have ample knowledge about Microsoft Excel. Most of the topics covered in this category are for advanced uses of the program for instance formulation evaluation, advanced VBA, functions for information, and more.
Chandoo is an online learning platform that was named after the creator 'Chandoo' to make learners awesome at Microsoft Excel and charting. Chandoo.org was launched in 2007 to guide learners on how to learn Excel.
Today, there are over 400 simple articles and tutorials on Microsoft Excel topics for both beginners and advanced learners. If you're just getting started learning Ms. Excel, you can start with the basics of the program and advance from there.
The good news is that Chandoo was built with all learners of different levels in mind. You don't have to be a native English speaker (or know much English) to use the tutorials and guides on this platform.
There is also a forum where users ask questions and answers about Excel such as pivot tables, formatting, formulas, etc. Chandoo creates useful articles and tutorials out of the questions asked by people in the forums.
No matter what you're looking to learn- whether it's how to create reports or how to add formatting, this website has your back.
You can also register for their paid training programs like VBA Classes or Excel School.
Excel Central changed its name to TheSmartMethod.com. The website contains comprehensive and up-to-date Excel tutorials that are created in the form of books, eBooks, and video tutorials. You can download to learn Excel basic skills, essential skills, and expert skills. Most of the Excel resources on this website are free.
In the Excel tutorial section of the website, you can get the following resources:
Free Basic Skills tutorials
Printed books and e-books
Wholesale printed books
Retired products
There are also tons of articles covering Excel topics such as:
Charts
Formatting
Formulas
Get & Transform (Power Query)
Pivot Tables
Power Pivot
Printing
Tables and more.
Contextures was founded by Debra Dalgliesh to help people become Excel Masters. The website features free Excel lessons created in the form of video tutorials and sample files.
There are also handy tools and weekly Excel news to help you as you learn Microsoft Excel for free.
The Excel tutorials are categorized in a way that a beginner knows where to start and advance to the next level one at a time.
The main homepage is divided into the following sections:
Most Popular Tutorials:
This section teaches you about how to create Pivot Tables, how to count specific cells in a spreadsheet, how to do a Vlookup, Excel key skills, etc.
Clicking on each hyperlinked menu will take you to the specific topic.
Latest Tutorials
In the latest tutorial section, you'll discover multiple useful contents in the following topics:
Change Excel calculation options;
Dropdown list – top items;
Cluster stack pivot chart;
Fix conditional formatting extra rules;
And more.
The Excel tools menu features two powerful free tools namely Pivot Power Free Add-in – An effective tool for pivot table users and Excel Free Backup Tool – a handy tool for keeping your active files backed up in the current folder.
You can also subscribe to the Contextures newsletter and get by-weekly Excel news as well.
Mrexcel.com is also another incredible website to learn Microsoft Excel from Excel gurus.
Even though the website features premium resources, there are tons of tips and tricks from their blog you can use for free.
The website has a forum where people post questions that are responded to by the experts of the Mr. Excel community. The good news is that you don't need to be a native English speaker- you can ask a question in your own language.
You can also browse through hot topics related to Excel functions and operations.
What's more, Mr. Excel also features handy eBooks and books. You can also hire a consultant directly from the website to help you with advanced Excel problems.
There are also free webinars that can help you gain abundant knowledge about the featured topics.
As the name suggests, Excel Easy is a powerful easy resource for learning excel online. The website features beginner-centered content and features six essential topics in the following areas:
Statistics;
Formulas;
Call reference;
Format cells;
Functions;
And more.
If you're getting started with Excel for the first time then Excel Easy is a great resource for you. The website is designed with pages and sub-pages to help you get in-depth access to different topics. This way, you just need to click on a topic you want to learn instead of browsing through mountains of information.
Are you looking to learn how to use Microsoft Excel without holding the mouse? Excel Jet contains tools that teach you how to execute certain operations with ease. You can also chose to take paid or free training. The friendly menu allows you to move from one section of the website to another without a problem. What's more, the website contains short and simple video tutorials, an Excel function guide, and a reference guide for keyboard shortcuts.
Excel Hero is a blog that features useful resources for learning Microsoft Excel. The blog targets people with a basic understanding of VBA but it is still one of the best websites to learn Microsoft Excel for free. There are tons of workbooks ready for download for free.
What's more, if you're looking to add automation in your Excel Sheets, the multiple VBA functions come in handy.
This website is especially a great resource for business owners looking to develop apps for business data analytics and more.
Here are some of the resources covered on this blog:
Excel VBA Classes;
Learning about Excel Formulas;
Finding a job with Excel skills;
Master Excel PowerPivot;
Filing PDF forms from Excel;
And more.
Do you love learning by seeing? If so then Improve Your Excel is for you. The website features a ton of Microsoft Excel videos for free. Aside from the videos, there are a handful of articles related to every possible Excel problem you may encounter while using the program. To amplify your knowledge, the website hosts multiple webinars that are free to attend regularly. The website also features useful topics such as Excel Power Query and VLOOKUP function
How to Learn Excel Quickly
Granted, learning Microsoft Excel isn't as hard as many people think. However, tons of functionality can make learning the program seem intimidating especially for beginners.
Well, it doesn't have to be.
Here are some of the ways to learn Excel fast and become more efficient at your job.
11
Start with simple math problems
To get the hang of the Microsoft Excel program, start practicing with basic math problems. This will help you understand how to type into Excel before you advance to more complex tasks like types of formatting and Excel functions.
When it comes to executing Excel math problems, you need to include an equal sign "=" first. That means that if you're adding 1 plus 1 then you would type =1+1 into the cell. Once done, press "Enter" the keyboard, and the cell will display the results.
12
Familiarize yourself with tables
Microsoft Excel is used in business to organize data by creating tables and other purposes. Thus it's important to start by learning how to create tables in Excel. Once you become familiar with creating tables, create charts.
13
Take Excel training courses
If you want to learn Microsoft Excel quickly, take some training courses. The internet is chock-full of training courses you can take for free or at a fee. The good thing about taking a training course is that you master everything about Excel from formulas to charts and pivot tables as well as conditional formatting.
Ready to Start Learning Microsoft Excel?
So there you have it: A list of 10 sites to learn Microsoft Excel for free.
Approximately 750 million people use Microsoft Excel worldwide for various purposes. In business, Microsoft Excel is used for accounting, data entry, and more.
However, it's worth noting that the program isn't easy to learn. The websites mentioned above will help you to learn the software with ease.
Did we miss your favorite website for learning Excel?
Mention it in the comments.