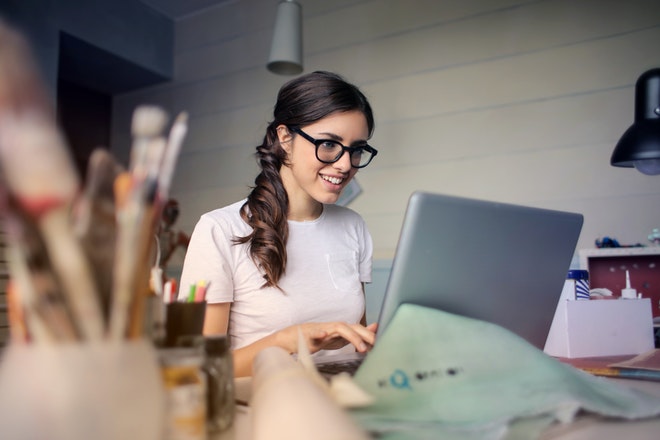 With millions of people staying home due to the Covid-19 pandemic, many people are searching for remote jobs that they can do from home. There are many work from home jobs available across industries, and finding one can give you both the income and the flexibility you need.
Remote Jobs That Don't Require Advance Training
---
C

ustomer Service
There are many companies that run their customer service departments completely online and hire agents to work from home. Many websites have their own contact centers in which they respond by text, email and chat, so this is a good job for someone who has good people skills. Amazon has a large contact center and often hires customer service agents who work from home.
Another place to look for customer service work from home jobs is with cruise lines. With millions of cruise passengers left scrambling after cruise travel came to a halt, the companies need an influx of workers to take calls from customers who are cancelling or changing plans.
T

ranscription
If you can type fast and with high accuracy, you can find work as a transcriber. There are several services that hire people to work from home transcribing audio. Rev is one of the major companies that hires work at home agents, but you can usually find transcription work easily online.
Remote Jobs That Require Advance Training or Skills
---
T

eaching Online
If you have a Bachelor's degree or teaching experience, there are companies that will pay you to teach and tutor online. You may work with school-aged children, college students or even adults. If you get the TESOL(Teaching English to Students of Other Languages) or TEFL (Teaching English as a Foreign Language) certification, you can teach English online to students all over the world. These jobs are in plentiful supply as demand for English language learning is high.
C

ontent Writing
If you have a firm grasp of the English language, you can find work writing articles and creating written content for the Web. There are many sites that pay by the word for well-written articles that small business owners can use on the blogs, websites and on social media. In order to secure these jobs, you will have to submit a writing sample or take a grammar test.
T

echnical Support
A background in IT or help desk support will get your foot in the door with companies who are looking for tech support help. These jobs are in high demand with the pandemic forcing many people to perform more work online. Many large companies hire their entire tech team to work from home, so finding a remote support job that you can work during quarantine should be fairly straightforward.
When it comes to finding the best work from home jobs that you can perform during the quarantine, there are many options, from customer service to help desk and transcription. With high speed Internet, a workstation and the desire to work, you can find a work at home job in no time.