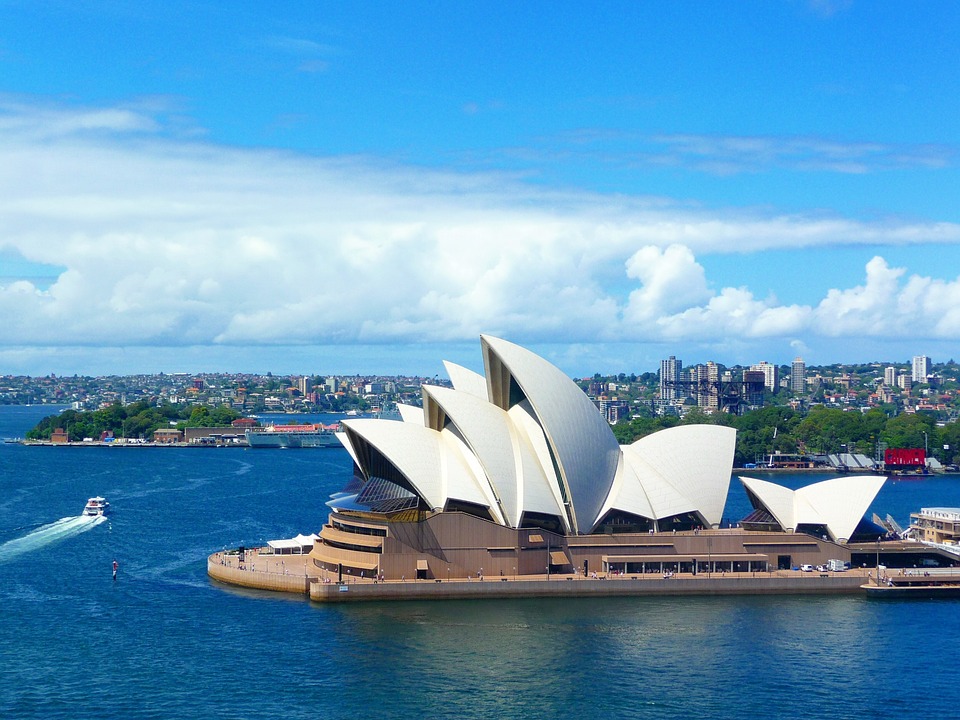 There are many reasons to consider living and working in Sydney even though it's the most expensive Australian city to live in. Think in terms of supply and demand. With so many people eager to base themselves in Australia's financial hub, you can certainly expect higher costs. But what makes people willing to overlook this point and choose Sydney? And, if you want to work there, how should you begin?
Be Ready for Opportunity: Start With Your Resume
Despite the many things that make Sydney an attractive home for professionals, there is a shortage of certain skills. CEOs, project managers, accountants, and auditors are among the people most in demand at present, but there are also many openings for medical professionals, educators, and skilled artisans.
If you're eager to make your move, get ready to jump at opportunities. Get resume help in Sydney from experts who know how to tailor your resume for local appeal. Now approach relevant companies and  watch those jobs boards for suitable vacancies. Be ready to pounce on opportunities.
But why should you be so keen to work in Sydney and why is it so attractive to career-minded people from around the world? Here's what you need to know.
1
Some of the Best Jobs in Australia are Sydney-Based
A massive 40 percent of Australia's top 500 companies are based in Sydney. And in certain industries, Sydney takes an even bigger share. Ninety percent of international banks with a presence in Australia have made Sydney their headquarters, and over half of Australia's top IT, tech, and communications companies are there too. And with so many big companies basing themselves in Sydney, half of the professional service companies have headquarters there.
That adds to a huge amount of job opportunities, and people who are really good at their professions, as well as top students launching their careers should be able to find the right posts for furthering their careers in the city.
2
It's a Relatively Safe Place to Live In
As a city that has been ranked 4th safest in the world, there's a lot less to worry about in Sydney than there would be in cities like New York where crime is a major concern for visitors and residents alike. No matter where in the world you may be, it's good to keep your street-smarts sharp, but in Sydney, you're less likely to encounter situations in which they're a life-or-death matter. This bodes well, not only for your own safety, but for that of your family.
While Sydney works hard, it also plays hard. There are festivals, markets, restaurants offering all the world's best cuisines, magnificent vistas, and laid-back beaches. No matter how you like to spend your free time, Sydney offers all the opportunities you could wish for to enjoy yourself plus more. Dive, snorkel, surf or indulge your artsy leanings at one of the city's many galleries or theatres. Your leisure time will be anything but boring!
4
Explore a Multicultural, World-Class City
Sydney has attracted people from all walks of life from all over the world, and they've made their mark on the local scene. What's more, they're welcome, so they feel free to celebrate their heritage. As a result, Sydney gives you an opportunity to explore world culture in a way that few other cities can equal. And, if you're from abroad and feeling a little bit homesick, you should be able to find some familiar home comforts to enjoy too.
Although it would be too much to say that the weather in Sydney is always good, it certainly enjoys a mild climate. Summers are warm, but on average, not too hot, while winters, though cooler, are never extremely cold. Couple this pleasant climate with the many opportunities to enjoy the outdoors in Sydney and its environs, and you have a winning recipe for a great lifestyle.
6
Work-Life Balance is Part of the Culture
Since you're considering work in Sydney,. You might be wondering why there's so much emphasis on leisure activities in this article. The answer is simple: you will have leisure time, and you absolutely should enjoy it. Don't be mistaken, you'll work hard, but you certainly won't be expected to "live to work." If you do, you might be regarded with concern. You aren't just granted leisure time when you absolutely need it. It's seen as a healthy way to recharge your batteries, and you're expected to take advantage of it.
7
There are Great Schools and Universities
Sydney provides working professionals with great opportunities, but their families will also benefit. Australia boasts a world-class education system, and Sydney is well-served in this regard. Two of the world's top universities are located here and its research institutes are respected around the world. Moving to Sydney isn't just a way to boost your own career: it's also a good move if you want to set your kids up for success.
Depending on whose figures you read, Australia is considered to be the 9th most beautiful city in the world. Considering that it doesn't have the canals of Venice, the historical wonders of Rome, or the cachet of Paris, that's a pretty high ranking. And, when you look at the skyline or admire the views across Sydney harbour, you might just decide that it really is the most beautiful city of them all.
Perfect for The Career-Oriented, Ideal for Families, and Great for Relaxation
It's a bottom line that few people can resist: a well-rounded city that, while serious about doing business, is also family-friendly and full of fantastic leisure opportunities. Its single drawback is the cost of living, and although Australian salaries are high relative to the rest of the world, Sydney doesn't compensate its workers with the best average salaries in Australia. For that, you'll have to look to Melbourne, a city with many of its own advantages.
All the same, big businesses, and the professionals they employ, all feel the pull of Sydney, and once you're living there, you're likely to agree that life doesn't get much better than it is here.