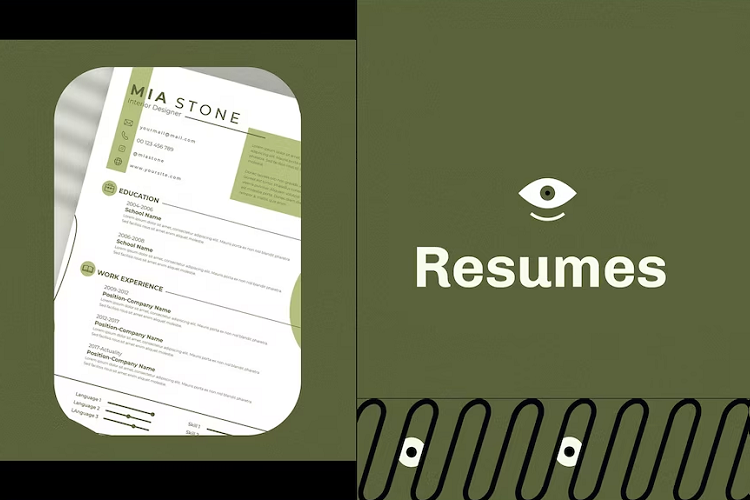 Hey there! Have you just completed your graduation, armed with a degree in hand and a desire to conquer the professional realm? But how do you navigate your way through the daunting process of entry-level resume writing that will catch the attention of employers?
Never mind aspiring job-seeker, for we are here to guide you on this exciting journey. In this piece, we'll uncover the top skills that will make your entry-level resume shine brighter than a supermoon. Whether you're a recent graduate or about to switch careers in another industry, these skills will transform your resume from a mere document to a captivating story of your potential.
So, let's get started and start creating a resume that will make you hired for your ideal job.
What Skills Can Help You to Get Hired?
There are lots of skills that can help you acquire your dream job. These are given below;
Customer Service refers to the skills that can help you to make a positive interaction with customers and consumers. Even if you have worked in customer service, you may highlight your ability to provide excellent service and address customer needs. This is one of the skills that get developed during a customer dealing job, such as customer relationship officer, cashier, or customer care representative. You can easily incorporate this skill in your summary or JD section.
For Instance:
"Demonstrated exceptional customer service skills through volunteering at a local NGO, handling inquiries, and resolving complaints effectively."
Strong Communication Skills
Good Communication skills are essential needs of every job. This skill set includes all your interpersonal skills and assists you in demonstrating your ability to effectively convey information, listen actively, and collaborate with others. Being a fresh graduate can write your skills in a way like; "Utilized excellent written and verbal communication skills to coordinate team projects and deliver presentations during university group assignments."
This skill can help in every type of job, as there are problems in every project and organization. Therefore, employers seek individuals who can identify problems and devise innovative solutions. So, don't forget to highlight your critical thinking abilities and your capacity to analyze and resolve complex issues. You can incorporate this skill like; "Applied logical thinking and problem-solving skills to troubleshoot technical issues and enhance the efficiency of customer support operations."
Every job doesn't deal with the same things you had in the last job experience. Specifically, when it comes to non-experienced candidates, they need to emphasize their quick learning skills. This will demonstrate you are a valuable asset even if you aren't experienced or proficient in the required job role. Being an inexperienced or fresh graduate, you can add any software or tool you are proficient in. This would assist you in proving your ability to adapt to new things.
Time management skills can really help in maintaining your daily task in a busy job environment. Additionally, it will also help you to maximize the time you spend on activities that can assist you in achieving your skill goals faster. In your fresh graduate resume, you can emphasize this skill by highly how you managed your studies and other extra curriculum activities in your student life.
For instance, participated in organizing different curriculum activities for the university, such as welcome parties, job fairs, and farewells, yet successfully maintained good grades with exceptional time management skills.
You have heard about the famous fact "Teamwork gives the dream work." Effective collaboration between a team is the most essential factor for better teamwork. You can showcase your teamwork skills by emphasizing your capabilities within a group setting. For your entry-level resume, you can highlight these skills by addressing the different projects you have worked on in your campus life.
For Example: "Contributed actively as a team member in a final year project, fostering strong relationships and achieving project milestones collectively."
Now, analytical skills come in handy for every type of job. You may demonstrate your ability to analyze data, draw insights, and make informed decisions. Highlight any experiences where you used analytical skills to drive improvements or solve problems.
Example: "Conducted data analysis using statistical software for assignment, identifying trends and patterns that led to the implementation of cost-saving strategies."
Leadership skills can't be useable for an entry-level job. But, these can surely make you stand out among the other candidate as well as will open the doors for career advancements. Even as an entry-level candidate, you can showcase your leadership potential by highlighting instances where you took charge, organized projects, or motivated others.
For instance, "Led a student club project, coordinating team efforts, delegating tasks, and ensuring successful project completion within the given timeline."
Relevant Technical Skills, if Any
Technical skill refers to familiarity with different software skills. Being an entry-level applicant or fresh graduate, you can add the different tools or software names that can relate to the job you are applying for. However, you can also add some software that can come in handy in every type of job, such as Microsoft Word, strong internet research skills, and familiarity with Canva or Adobe Photoshop.
For Instance, "Created some stunning and appealing banners for a college event, utilizing Adobe Photoshop."
Punctuality refers to the ability to do work as well as available on time. In the workplace, your punctuality refers to productivity and the ability to work according to given instructions. The punctuality element is also a sign of professionalism and shows that you can be a responsible and valuable employee. Being a fresher or career switcher, you can add you're this by showing you did you complete your university or professional projects on time.
Create A Perfect Entry-Level Resume – Get Hired at Your Dream Job
Your skill set is the key to creating an entry successful entry-level resume, and a successful resume is the key to getting hired at the dream job you are applying for, even if you are an inexperienced or a fresh graduate. So, do a complete review of the job description and requirements, and add the skills you possess, plus align with the position. You may use specific examples to demonstrate your skills, such as achievements from internships, volunteer work, or academic projects. By highlighting your relevant skills, you can make a compelling case for your suitability as an entry-level candidate.
However, this can be a daunting task if you don't know to create a resume, specifically when it comes to entry-level resume writing. In this case, you may enlist any professional entry-level resume writing company that can help you with a professional resume and make you get to your dream job. Finest Resume Writing Services is one of the dependable and trusted names in the world of resume writing services. So, contact us, and let us help you to get hired at your dream job.
FAQs
What type of skills should I add to my entry-level resume?
For your entry, add all your skill sets that can relate to the job you are applying for. These skills may include personal skills (soft skills) and technical skills (Familiarity with tools and software).
How can I enlist skills on my resume?
You can easily enlist all your skills in your resume by giving examples of how did you utilize your skills? This will give your employer a clear idea about how you can provide value to the company with your skills, even if you don't have any experience.
Where should I incorporate my skills in my resume?
Your skills should not be incorporated in a dedicated section but all over the resume. You can write them in different sections such as summary, job description, and accomplishments. This will give a clear idea to your potential employer about how you utilize your skills.
What is the best company for professional entry-level resume writing?
Finest Resume Writing Services is the best option to go with for all your professional resume writing needs. They have a dedicated team of entry-level resume-writing experts for every niche. This gives you the trust that you will get the best resume writing services in the town.