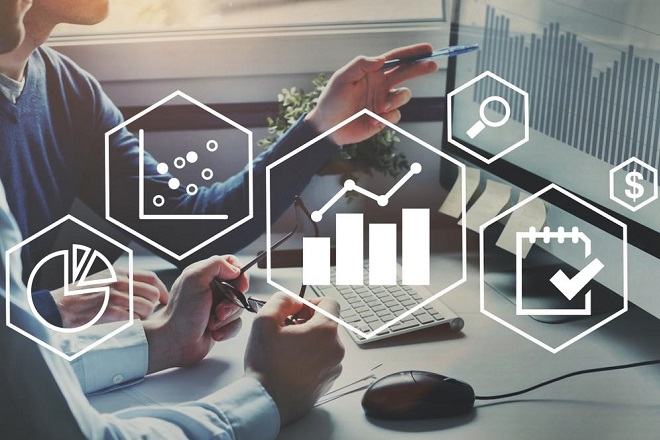 An MBA in finance is the most sought-after and well-recognized MBA degree. It provides many options in many industries, such as business, banking, investing, the stock market, and insurance. It is why a finance MBA is regarded as the greatest of all.
If you want to advance your career and improve your chances of earning a higher income, then there are some methods that you can use to make it happen. One of them is to get an online MBA in finance. It will help you gain knowledge in investing and portfolio management and give you a comprehensive understanding of business principles. You can also get a network to help you reach your goal.
1
Increase your chances of earning a higher income
One of the most exciting benefits when you advance your career with an online MBA in finance, is that you can keep your current job while earning a degree that can help you find a new position and even a higher-paying gig. If you want to make more money, consider an MBA in finance.
If you are in looking for an MBA, you will need to research and read. Many MBA programs are out there, many of which provide myriad career resources. For example, if you are looking for an MBA in finance, you will want to learn about a program that offers the right balance of classroom learning and on-the-job training.
2
Gain knowledge about investing and portfolio management
An online MBA in finance offers working professionals the opportunity to gain the skills and knowledge they need to pursue various management-related careers. The curriculum focuses on financial and business analysis fundamentals, investing, and portfolio management.
Students will learn to evaluate investment opportunities and develop solutions based on current industry practices. They will also become familiar with risk-return trade-offs and the valuation of securities.
In addition, students will learn how to measure success in an organization. It can involve computer-based tools and analytical techniques. By understanding how to evaluate and interpret financial metrics, graduates will have the tools they need to improve their organization's performance.
Additionally, students will learn about alternative asset classes and traditional assets, as well as the mechanics of securities trading. It includes using a Bloomberg Terminal, which allows students to access data and monitor markets in real time.
There are many online MBA programs to choose from. Among the best programs are those that combine online coursework with onsite learning. It allows students to achieve a degree at work or on the go. Many of these programs also offer a student discount. So whether you're looking for an MBA in finance, operations management, or marketing, there's a suitable program. The biggest challenge is choosing the right one. A little research goes a long way. A service like this can help you avoid selecting the wrong MBA program.
If you're a finance professional looking for a career change, an online MBA in finance may be the right choice. The program provides a variety of skills, such as data analysis and financial theory, and prepares you for various finance-related jobs. For example, most graduates pursue careers as financial managers or consultants.
An online MBA in finance can increase your chances of securing a high-paying position in your field. In addition, an online MBA in finance can also give you more responsibility at your current job.
Online MBA students can participate in group projects, which is an excellent way to network. Working with classmates can help you brainstorm business ideas and find potential partners. These colleagues can also act as your referral sources.