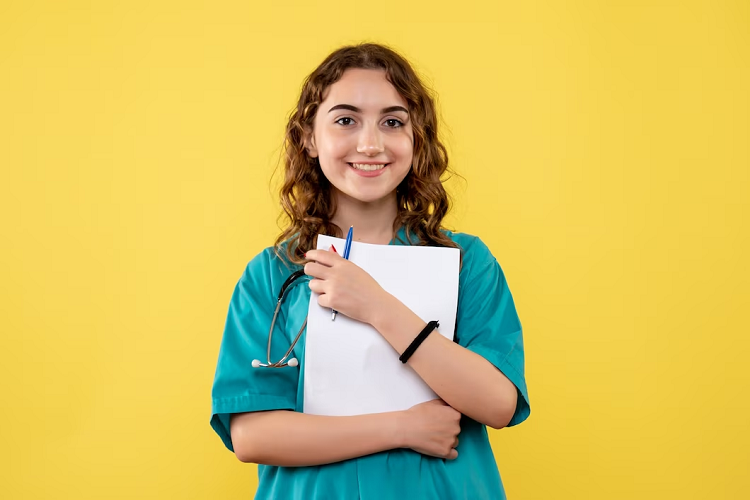 If you've thought about entering the nursing profession, consider enrolling in an online nursing program. There are several reasons this could be a good option for you, and here are a few.
When selecting an online nursing program, it is essential to ensure that the school is accredited. An accredited program is a guarantee of quality education. Employers also use accreditation to verify the legitimacy of a student's online degree. Accreditation can increase enrollment in the program.
A program's accreditation is a process whereby the institution's faculty and resources are evaluated to ensure that the curriculum and other elements meet the standards of a high-quality program. The process involves the preparation of a Self-Study Report and is conducted by an Evaluation Review Panel.
Students in accredited UMFK nursing online programs such as the online RN to BSN program can benefit from an array of resources, including professors, counselors, and mentors. In addition, the program may require students to attend classes at a healthcare facility. These facilities prepare students for the workplace by exposing them to hands-on experience.
Accredited programs also make it easier for students to apply for federal financial aid. Many employers are more likely to hire nurses who have earned their degrees from accredited institutions.
Whether you're a full-time nurse or a parent looking to further your education, online nursing programs offer the flexibility you need. Not only do they allow you to complete your coursework on your schedule, but they also eliminate the hassles of commuting to campus.
Many of the best online nursing programs are also affordable. With lower tuition costs, you can get your degree without worrying about how much you'll have to spend on transportation and living expenses.
Online nursing courses also allow students to work part-time while completing their coursework. This is especially useful for working parents who want to earn their degrees but still have enough time for their families.
One of the most critical aspects of an online nursing program is the time-management skills it helps to develop. Since you don't have to deal with crowded classrooms and other distractions, you can study at a pace that works for you.
3
Learning at Your Own Pace
With the growing availability of the internet, many colleges offer programs that allow students to complete coursework and earn their degrees from their homes. An online nursing program is an option for busy students. Online courses are also cheaper than brick-and-mortar classes.
Choosing the right online nursing program is vital. It can shape the rest of your nursing career. Before making a final decision, consider your learning style and needs.
An in-person program may be better if you want a more hands-on approach. In addition to the traditional classroom experience, in-person programs offer additional support from instructors.
A hybrid learning experience, on the other hand, offers all the benefits of a completely online program with the bonus of hands-on experience in clinical rotations in area healthcare organizations. The best part is that it can be completed at your own pace.
An excellent online nursing program also teaches you how to manage time effectively. Students must learn to prioritize coursework and stay on track to earn their degrees.
4
Stability and a Reliable Income
An online nursing degree offers students a wide range of benefits. The program provides flexibility and stability for registered nurses and pre-licensure students. You'll be able to do schoolwork on your schedule, allowing you to balance work and home life. Ultimately, your decision to pursue an online nursing program will benefit your future career.
Before you choose a program, make sure it meets your specific needs. For example, if you're looking to work in the healthcare field, you'll want to choose one that teaches you the basics of physiology. Alternatively, you might be interested in an online program that teaches you more advanced nursing techniques. Regardless of the type of online program you're interested in, you'll need to be able to navigate the technology necessary to succeed in today's workplace. This can be done with the help of an IT support team, which will provide you with access to resources and tutoring.
If you're a pre-licensure student, you'll still need to meet clinical and lab requirements. However, you'll also have the opportunity to focus on topics that interest you the most. With a competency-based education, you'll be able to advance more quickly through the areas of your expertise.