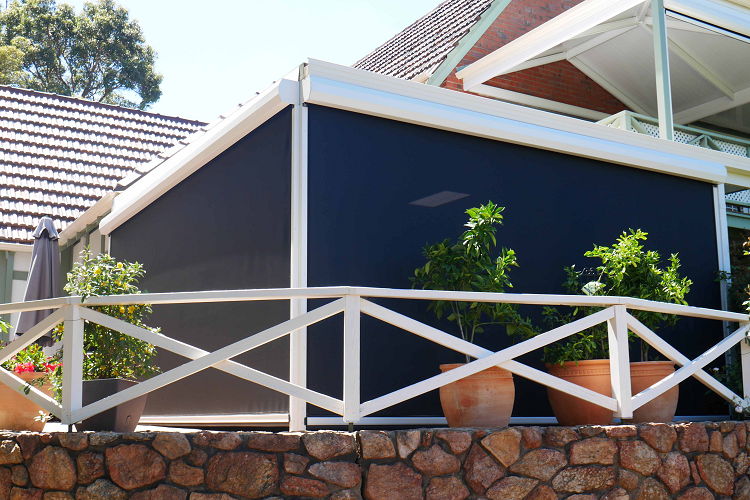 Having an outdoor area has its appeal. But how are you planning to sit there in the scorching sun? Even if you find a solution, you surely don't want anything that suffocates the place.
On the contrary, you also don't want neighbors and passing strangers to peek in when relaxing at your home. To overcome this issue, we have outdoor blinds for you.
There is a wide variety of options for you, and to help you pick out the best one for your area, here is a small guide.
Let's Begin.
Why Choose Outdoor Blinds?
The outdoor blinds offer you more control over how much noise and light reaches your outdoor area. At Outdoor Blind Perth, we have shades with various functions and opacities, so you have a rich collection to give you the privacy you need.
To know the options we offer, keep on reading.
Types of Outdoor Blinds to Choose From
In Perth, we offer various types of outdoor blinds and shutters that are made using high-quality materials. Some of the choices are:
Shade Blinds
Nowadays, you can get more privacy and protect yourself from direct sunlight with a motorized blind. If you live in Perth, we can help you install these blinds in the spaces like veranda or pergola.
Our Ziptrak shade blinds are durable and operate smoothly. It allows you to control the amount of UV protection you want.
Folding Arm Awnings
Some days you might like to lie in the sun to enjoy the warmth, while on others, you want none of it. If you feel this way, then our folding arm awnings are your best option.
As the name suggests, it has a folding arm technology that you can operate manually or with a crank. It will allow you to enjoy the cloudy or sunny days, knowing that you can open it at any time you like.
Café Blinds
These blinds are ideal for outdoor areas that don't get direct sunlight. They have transparent material that let you enjoy the view without having to worry about rain, wind, or harsh sun rays. Since the fabric of the café blinds can shrink or stretch in direct sunlight, we will install it in areas that don't get the rays directly. It will preserve the material's integrity and ensure it will last longer.
Choosing the Right Type of Outdoor Blind
There are several options available; each has its own upsides and downsides. But when it comes to choosing one yourself, always get the one that fulfils your privacy requirements.
If you like to sit in an outdoor area where you can still enjoy the view, café outdoor roller blinds are your best choice. However, if you want more protection and privacy, opt for tinted blinds or awnings.
At Outdoor Blinds Perth, the blinds are available in quality materials and modern designs. You can choose one that best suits your exterior design. If you are having trouble deciding, you can always ask our experts for help. They have detailed knowledge to help you find the suitable option for your house, saving you time and effort.
Once you can find a suitable blind, you'll be able to enjoy private time in your own outdoor area.
Frequently Asked Questions
What blinds give the most privacy?
If you are looking for 100% privacy, then the blackout blind is the best option for you. It completely blocks out the daylight and is available in different designs and colours; so, you don't have to worry about ruining your view.
How can I keep light in but maintain privacy?
If you still want to enjoy the view outside but want to keep the maximum privacy, then we recommend you to go for café outdoor blinds. They usually have a sheer material that allows you to spend a good time in outdoor areas without having to compromise on privacy.
Do blackout blinds keep the sun out?
The blackout curtains work perfectly to prevent sunlight from entering the area. More so, they will keep out the heat as well, making the area cool for the entire summer.