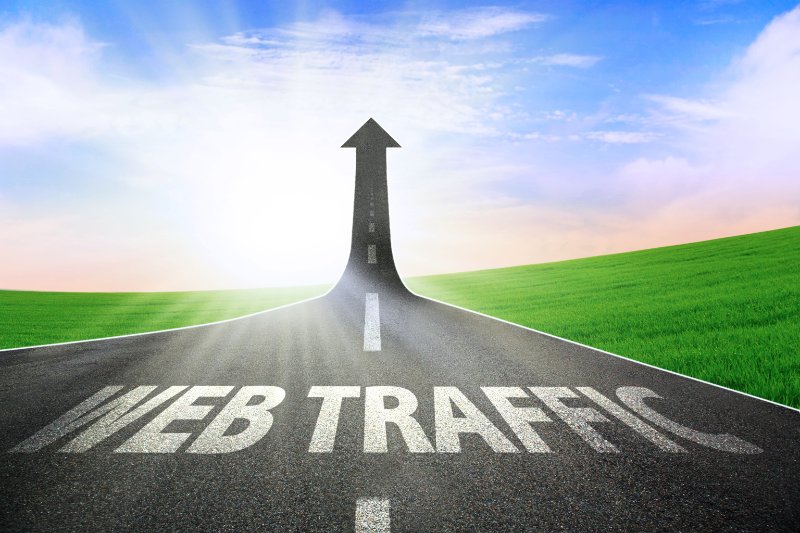 Traffic is a life force for any blog or any online business website. If you have a blog or online merchant store, but if it fails to bring traffic then, you are lacking in your blog or website management. It is easy to make a blog, but it is very difficult to maintain it, by getting daily new traffic. There is a trick to enhancing a blog traffic. I have given some solutions through which it will be not tough to get traffic on your blog.
Content & Audience:
Before writing your content, judge the ability and category of an audience for which you are going to write on a topic. Communities, writing style, topic, and content types always play the superior role on the web. Great infographic, videos are likely to be shared by people on the web. By posting your content on other user's blog and sites, you can receive better traffic on your website. You can publish your content on article directories where thousands of articles are listed in different categories. It is advisable that your content must have a flow and shows no negative mark, and it should be informative so readers can understand it easily.
Communities:  
Find out your consumers' interest and trend so that you can better target your audience. Match your product with age, interest, categories and place your product towards them, it will make your product sales easily. To reach your target audience, you have to visit famous blogs, communities, websites on which various posts are written in a good manner. Participate in such communities by opening an account and comment on blog content, which will build the relationship with bloggers. Sometimes well-written comment with links also brings good traffic to your website.
SEO-Friendly:
Make your content SEO-friendly so that more and more people can read it by typing relevant keyword. Today SEO plays a big role in getting the ranking of a website in search engines. Keyword research is an ongoing activity on search engines, and if you place smartly keyword on your webpage, it will rank high in search engines. You can get high-quality visitors on your website. There are Google AdWords through which you can find the suitable words that match your product and, according to it, you can place keywords in your website's pages.
Sharing:
It is an age of social media whatever you thought or write just share it on social media if it is worth appreciate you will get an amazing response for your effort. Google Plus, Facebook, LinkedIn, and Twitter has millions of accounts opened in past few years. If you have no accounts with such social media platforms then it is a right time to open it and use it in an extend way by posting images, useful content and sharing connect with people on such social platforms. As much as you share with people, you will build strong relations with people and later on, this will be beneficial for your website and blog.
Analytics:
After publishing or sharing your content on the blog, watch the traffic trend of your hard work. Install Google Analytics and observe the visits, source of traffic, and review about your content. Google Analytics is a free application that shows detail description of visits, bounce rate, fresh visits, and average time on site with graphical presentation. Put emphasis on effective marketing path and source, which offers you the best visits, and can give better traffic for your business. Analytics brings a clear image where you are lacking and which sources are offering more traffic.
Graphics, Image:
If you are expert in making funny doodles, graphics, taking photos then it is the right place and time to publish them on your blog and it will enhance the quality of your blog. You can create another source of traffic via an image search and it will be interesting, engage them to your blog. Allow others to use your images with legal permission but in such a way that paybacks you. Sometimes people use your image without linking back, you can find such similar images on Google image. Here, you will find the same images, which reduces the traffic source on your blog. Therefore, notify them about such same images and as a result, you will get backlinks.
Guest Blog:
It is very hard to convince other bloggers when you are the first time posting your content. In this situation, you have to contact your relations, professional contacts who trust you and request them to post your content on their blog and as well posting their content on your blog. Guest blogging is an amazing way to publish your brand to those people, who have never experienced your work before. It helps to gain backlinks and a reference to your blog, which will offer direct traffic and help your search ranking. Observe other posts on your target site and consider comments, which in the future will give you a good return.
Conclusion:
When you create a blog or website, keep in mind the above points that can help you to drive more traffic to your website or blog. To earn traffic needs great homework and hard work. You have to keep faith, passion, and consistency to become a successful blogger. You might fail to write an attractive content or attract enough traffic to your blog but stick to your plan and observe your weakness and turn them into strength. Do regular visit of other's blog and find out the new features and stuff that your blog missed.