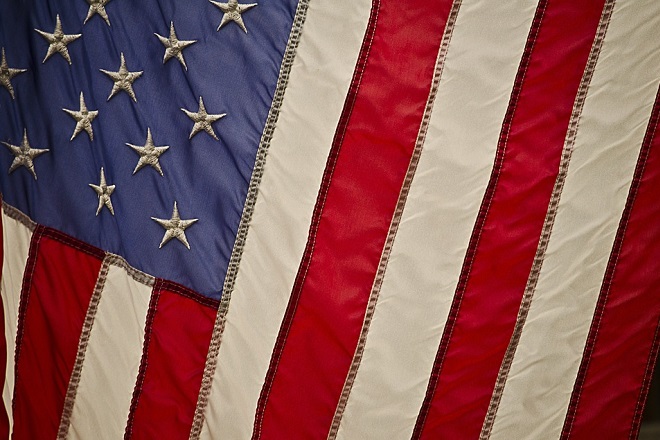 The 4th of July weekend is a time of splendid festivity and joy. The skies are ablaze with delightful colors through firecrackers, and light shows staging all over the country. In addition, independence Day is an excellent time to travel and explore exotic festive cultures in different states.
The firework displays, small-town parades, craft fairs, and military airshows are an enriching experience. Food lovers can participate in exciting binge eating competitions, while art enthusiasts can channel their inner artists to paint beautiful scenarios for others to marvel at.
But, for some, it is an excellent opportunity to go for a holiday. Whether you're single or a family, you can take your family on a refreshing travel experience to Mount Rushmore or enjoy a beachside vacation in Florida.
Many families enjoy spending their 4th of July weekends camping in the mountains and sleeping under a canopy of sparkling stars. Others prefer the glitzy sights and light shows of big cities, like Los Angeles, New York, and New Orleans. There's nothing worse than indecisiveness while choosing a destination to spend an unforgettable Independence Day weekend.
Places to Visit in the USA for Independence Day
We've created a fun roundup of the ultimate places to visit in the USA on Independence day.
1
Smoky Mountains National Park, Tennessee
Do you want to spend your Independence Day weekend nestled in an alpine cabin with a stunning view of snow-laced vistas? Or perhaps, you'd like to embark on the Appalachian trail and connect with the wilderness?
The Smoky Mountains National Park is a treasure trove of alpine adventures, wildflower meadows, and cascading waterfalls. The region is famous for a series of rip-roaring adventure sports, like ziplining, whitewater rafting, and rock climbing. It's the ultimate destination for families, couples, and backpackers to rejoice in the beauty of nature.
Children can explore nearby amusement parks and learn about the fascinating historical heritage of the region. Pigeon Forge is an excellent destination to enjoy enthralling light shows and firecracker displays. In addition, we strongly advise exploring artisanal trinkets and the local general store Pigeon Forge to shop exclusive souvenirs and themed crafts.
These crafts and souvenirs pay tribute to the rich culture of eastern Tennessee's farmland heritage and its exotic Appalachian roots. Travelers flock to the picturesque small towns of Gatlinburg and Pigeon Forge to rejoice in the old-world charm and luxury accommodations.
Fans of the vampire thriller series, The Originals dream of exploring New Orleans and its glitzy French Quarter. While there's little luck of finding hexing witches and blood-sucking vampires, the Big Easy won't disappoint you with its roaring celebrations. The 4th of July is a glamorous and culturally vibrant affair in New Orleans, and something is exciting happening every quarter.
Independence Day is all the rage, and the people of New Orleans celebrate like none other across the country. Tucked in the middle of the glorious Mississippi River, New Orleans is stunningly beautiful with a fascinating heritage. The city hosts two excitingly spectacular firework shows alongside a dazzling display of vibrantly colorful flames lighting up the starry sky.
You can book yourself a romantic riverboat to enjoy the spectacular night shows. We recommend you hop aboard the Creole Queen and keep your eyes fixated all the sky all night. The Independence Day barbecues are another unforgettable New Orleans experience. Be sure to explore the local marketplaces in the French Quarter for incredible vintage finds.
Do you want to spend Independence Day weekend enjoying the sand and some backstrokes in the ocean? Hawaii is the ultimate tropical paradise to combine beachside splendors with spectacular 4th of July festivities. We urge you to travel to Honolulu and attend the iconic Kailua Fireworks. You can be a part of the 69th Annual Kailua Fireworks, a legendary tradition that offers an unforgettable experience.
The show takes place in the picturesque Kailua Beach Park, and the fireworks display is utterly mesmerizing. It starts with a fabulous acrobatic air show, courtesy of the Marine Corps, and continues with a roundup of exciting cultural events. You can explore a wide array of festivities in Honolulu to celebrate Independence Day with your family and friends. Then, be sure to enjoy a traditional Hawaiian meal at Merriman's Honolulu.
Nothing beats the stellar combination of Nashville-style fried chicken and the soulful tunes of live country music. Music lovers flock to Music City to attend spectacular live shows and 4th of July events. This year, you can witness Brad Paisley at the much-publicized "Let Freedom Sing" Independence Day event.
The event involves a remarkable outdoor concert and a synchronized pyrotechnics performance by the Nashville Symphony. The city authorities have also promised the most spectacular fireworks display Nashville has ever seen.
You can combine the festivities with a relaxing stay at a beachside resort. Nashville is the ultimate destination to rejoice in tropical pleasures and traditional southern hospitality. Make sure you check the Nashville weather radar before packing so you know what to wear while your there.
5
Mount Rushmore, South Dakota
Mount Rushmore is the ideal destination for an educational and patriotic journey with your family and children. This 4th of July, pay tribute to legendary heroes of US history with a visit to the picturesque landscape of Mount Rushmore.
Mount Rushmore is the iconic site of the most magnificent monuments in the United States. Given the patriotic significance of this site, the Independence Day festivities held here are truly unmatched. As a result, there's a lot to enjoy in the Black Hills region, from fireworks to cultural events and gastronomic experiences.
We strongly recommend you attend the iconic historical depictions staged at the Mount Rushmore National Memorial. The reenactments are strikingly fascinating, as talented actors portray all four American presidents etched in stone on Mount Rushmore. In addition, there's a lot more to explore and enjoy in the surrounding areas.
You can drive up to the Minuteman Missle National site and the legendary Crazy Horse Memorial.
6
Myrtle Beach, South Carolina
Here's another splendid beachside destination that offers a unique vintage charm to celebrate Independence Day with an enthralling South Carolina twist. Myrtle Beach is the crown jewel in South Carolina's treasure trove of picturesque destinations.
4th of July in Myrtle Beach has a unique vintage charm, with retro arcades, amusement parks, Ripley's activities, and decadent fudge treats. Did you know that Myrtle Beach is home to the tallest Ferris wheels in the US? That's right. You have to jump aboard the 200-feet high Ferris wheel and rejoice in the spectacular views from high above.
Conclusion
Finding your 4th of July adventure isn't easy, especially if you're spoilt for choice. Each state, city, and town offers a unique experience. This year, find the perfect experience you crave with a bit of research and planning.