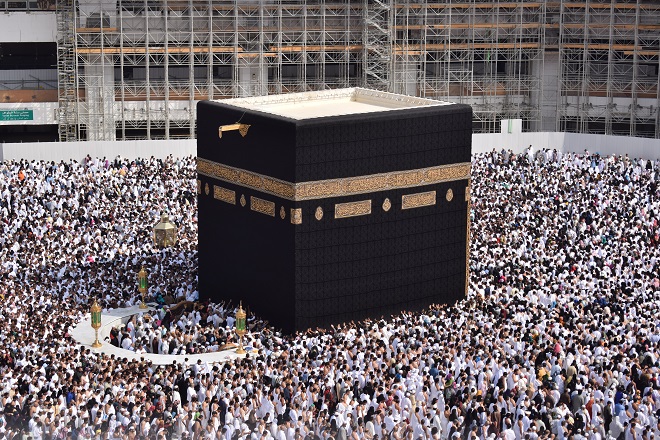 Let's see the best things to do in Mecca. Here at we explore a comprehensive tour guide, so you can experience tremendously by visiting fascinating places in Mecca.
Mecca is known to be the holiest city for Muslims, as it is the birthplace of Prophet Muhammad, the founder of Islam. Hence, numerous Muslim pilgrims flock to this city every year, to worship at the Great Mosque of Mecca.
When is it best to visit the Mecca?
December and January comprise the best time for visiting Mecca, due to the favorable weather conditions. The winter is comparatively cooler in this desert region whereas summer months experience scorching heat and not preferred by pilgrims.
Identify the cheapest day to fly out
Normally, Tuesday, Wednesday, and Saturday are considered as the cheapest days for flying out. So pilgrims can choose any of these days to fly to Mecca from any city in the world, as flights on weekdays are cheaper than weekends. They need to keep this fact in mind while Etihad Airways booking for visiting Mecca.
Culture in the Mecca
It is religiously very important, it owns a rich cultural heritage. This city has its own press since 1885, which was introduced to print the city official gazette Al-Qibla. The current newspaper of this town is called Al Nadwa; though several other newspapers of Saudi Arabia are also read here. Wrestling, football, and racing are the popular sports events enjoyed in this city.
The Great Mosque of Mecca & Kaaba
Masjid-Al-Haram or the Sacred Mosque is known worldwide as the Great Mosque of Mecca. It is the largest mosque and also the 8th largest building in the world. Kaaba is a holy site located at the centre of this mosque, which is considered as the 'house of God' by Muslims. The word 'Kaaba' means 'The Cube' in Arabic, due to its shape. Pilgrims circle it seven times anti-clockwise to complete their pilgrimages.
Birthplace of Prophet Muhammad
Presently, a huge library stands exactly on the birthplace of Prophet Muhammad, where he was born in 571 CE, which was the Year of the Elephant. He was named Muhammad by his grandfather, as this name means in Arabic 'the one who is praised'.
Most popular attractions in the Mecca
Apart from the Great Mosque of Mecca, pilgrims also visit Jannat Al Mu'alla that is only 1 Km away from the Holy Mosque and it was the ancestral cemetery of Prophet Muhammad. Jabal Al Nour or the Mountain of Light is a mountain to the northwest of Mecca, where Prophet Muhammad received the knowledge of the Quran in the Hira Cave located at the peak. Aisha Mosque or Masjid e Taneem is 10 Km to the north of the Great Mosque and pilgrims make sure to visit it. Jabal Thawr is a mountain around the valley of Mecca, where Prophet Muhammad and his aide hid from enemies in a cave.
Food culture
Various kinds of cuisines of different countries are available in Mecca, including fried chicken and pizza. However, pilgrims prefer to eat only healthy foods, like fruits, vegetables, meat, milk, honey, and dates. Fool Tamees, Shwarma, Mutabaq, Basboosa, and Baklava are some popular dishes available in street food stalls of Mecca.
Shopping places
Many stalls and small shops line several streets of Mecca. Khalid Ibn Al Waleed is a street leading to the Great Mosque, where pilgrims can buy all varieties of items. The back street shops sell different kinds of souvenirs for tourists. The Bin Dawood shopping complex on the premises of the Hilton Hotel sells whatever is not available in street shops.
Where to Stay in Mecca
Several luxury and budget hotels offer accommodations to tourists in Mecca. Hilton Makkah Convention Hotel, Swissotel Al Maqam, M Hotel Makkah, Rahaf Al Mashaer Hotel, Al Waleed Tower Hotel, and Retaj Al Rayyan are some famous hotels available for pilgrims with all types of comfort.
How to travel to Mecca
Pilgrims need to buy flight tickets to reach Jeddah International Airport, which is located 80 Km to the west of Mecca. There are many direct flights from different cities in the world, operated by reputed airlines. Saudia, Turkish Airlines, Flynas, Egypt Air, Emirates, Pakistan International Airlines, and Air Arabia are the leading airlines operating flights for Mecca pilgrims.
The online facilities have made flight ticket booking very easy now, which can be done anytime within just a few minutes.