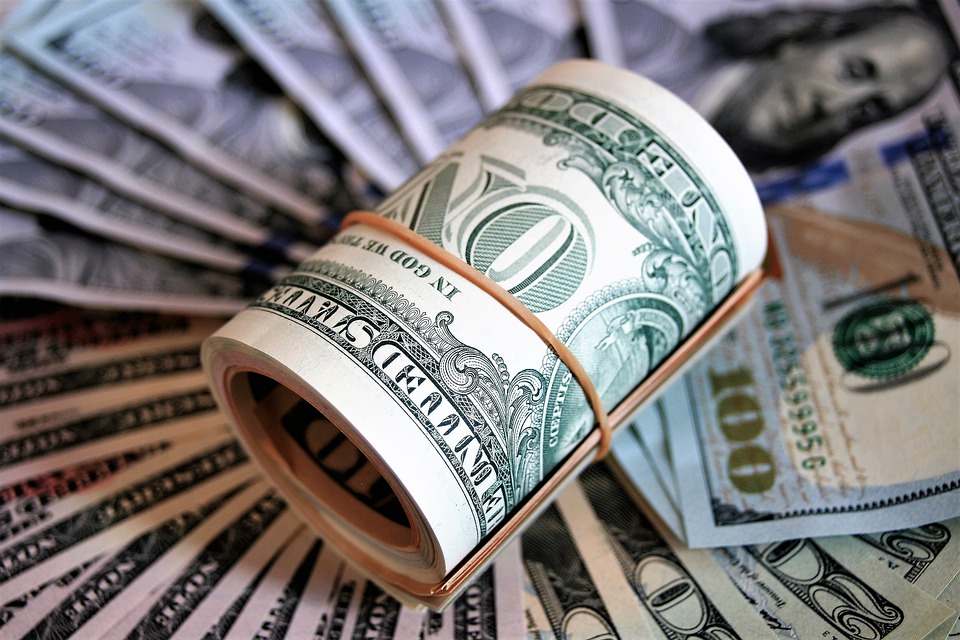 Sometimes you are confronted with situations where you must undertake unexpected yet unavoidable financial expenses. These situations could range from personal to professional requirements such as marriage celebration, higher education, repayment of Credit Card debt, overseas holidays, etc.
In such a situation, using your savings is not a recommended solution because it leaves you vulnerable to future exigencies. Once you use up your savings for these expenses, there is nothing left for you to fall back on in times of crisis. You must, therefore, explore other options available to you. Rather, a Personal Loan can be your best bet in the times of shortage of funds.
What is a Personal Loan?
Personal Loans are unsecured loans offered by financial institutions. The amount availed as a Personal Loan can be used for any financial requirement of yours. As it is an unsecured offering, you need not offer any collateral to the bank. This results in a higher personal loan interest rate, but it is always lower than interest rates charged against Credit Cards. You can use credit for an extended repayment tenor of up to 60 months and that too for loan amounts of up to Rs. 25 Lakh.
Personal Loans offer you significant assistance during times of need. Presently, SBI Personal Loan, ICICI Bank Personal Loan, HDFC Personal Loan, and Bajaj Finserv Personal Loan are amongst the most popular options.
Factors affecting the personal loan interest rate
With a steady increase in demand, many financial institutions have started offering personal loans to their customers. As such, it can be a little confusing for you to determine as to which option is the most suitable one for you. You must, therefore, compare different parameters related to a Personal Loan.
As the personal loan is a financial commitment, even a slight reduction in the interest rate can translate into substantial savings. Thus, you have to identify the factors that affect your Personal Loan interest rate so that you can plan accordingly and avail the best interest rates for your requirements.
Here are the ten major factors that affect your Personal Loan interest rate:
Your credit score is a numerical representation of your creditworthiness, based entirely on your past credit behaviour. In India, the CIBIL score is the most common credit score used by financial institutions to assess your eligibility for a loan. TransUnion CIBIL calculates your Credit Score out of 900, where any score of 750+ is considered excellent, and any score below 650 is regarded as poor.
When you have an excellent credit score, the risk involved for lenders is reduced, and they offer you lower interest rates. If an applicant has a low Credit Score, financial institutions hesitate to approve any new loan. However, in a few cases, the loan is approved for applicants with low Credit Score but at a higher rate of interest to cover for the risk factor involved. Therefore, you must ensure that your CIBIL Score is 750+ in order to get the best Personal Loan Interest Rates.
2
A steady source of income
The salary earned by an employee or profits earned by a businessman has a significant impact on personal loan interest rates. Financial institutions consider the annual income for the last three years to determine the financial strength of the applicant. Higher is the annual income or profits; lower is the risk involved for lending. As a result, they are able to offer lower interest rates to individuals with a steady source of income; for the income of the applicant is a direct indicator of their repayment capacity. Therefore, if you have a reliable source of income and your income has been increasing steadily, you can get lower interest rates for your loan requirements.
The reputation of the employer/ company you work with is another factor that affects your loan's rate. Financial institutions consider applicants working with renowned companies, government departments or PSUs as more applicants with more stable incomes. So, they offer lower interest rates to such applicants. On the other hand, people working in a small company or a start-up are deemed risky and offered a higher rate of interest against their Personal Loan applications.
The amount of loan that you have applied for also has an impact on the interest rate charged by the lender. Every financial institution operates with the aim of earning profits; therefore, they expect a certain return on the amount offered as a Personal Loan. If you have applied for a high-value Personal Loan, the lenders can offer you lower interest rates as the overall earning from the transaction would still be substantial. Likewise, low-value Personal Loans would attract higher interest rates as the transaction cost remains the same for the lender.
The repayment tenor you opt for also has a bearing on the rate of interest for Personal Loan. The lender expects to earn a certain amount as interest from the Personal Loan. So, if you apply for an extended repayment tenor, the lenders can offer you lower interest rates as they will offset the loss on account of lower interest rate with the longer repayment tenor, which will offer them the desired interest income. A shorter repayment tenor demands a higher interest rate, as lenders expect a certain minimum interest income from every Personal Loan.
6
The net worth of the applicant
In case your Credit Score is lower than 750, you can still get a lower Personal Loan Interest Rate by proving your net worth to the lender. The major concern for lenders is the security of their money. If you are able to prove that you have substantial assets in your name, it will cover the risk for the lender, and you will be able to get lower interest rates for your loan requirements. Though, the net worth statement must be prepared and certified by a Chartered Accountant.
When you apply for a Personal Loan, lenders ascertain your eligibility using a pre-specified income to debt ratio. This ratio considers the fact that every month you need a fixed sum of money for your regular expenses and you can only use a certain percentage of money for EMI payments. Ideally, lenders consider 50% of the monthly income towards repayment. So, if you have multiple loans and credit card payments every month, the risk factor increases for the lenders. They will, therefore, charge a higher interest rate.
Although a Personal Loan is an unsecured offering, you can enjoy lower interest rates by offering collateral to secure the loan amount. This collateral could be any asset belonging to you, such as a Fixed Deposit or insurance policy. As the risk for the lender is reduced, you can enjoy lower interest rates against your Personal Loan requirements.
9
Relationship with the lender
If you are an existing customer and enjoy a good relationship with the respective financial institution, then you can avail the benefits of lower interest rate. As the lender has your entire repayment and financial history, it will offer you better personal loan interest rate to keep the relationship going.
With the rising competition in the market, all financial institutions are fighting it out for the attention of customers. As a result, they are willing to offer lower interest rates, just to get your account. So, you can use your negotiation skills to get a better deal on your Personal Loan requirement by comparing different personal loan offers.
As the rate of interest offered on a Personal Loan differs across lenders, it is highly recommended to undertake all steps necessary to get a competitive rate. This will not only reduce your EMIs but will also help you pay off the loan at earliest.