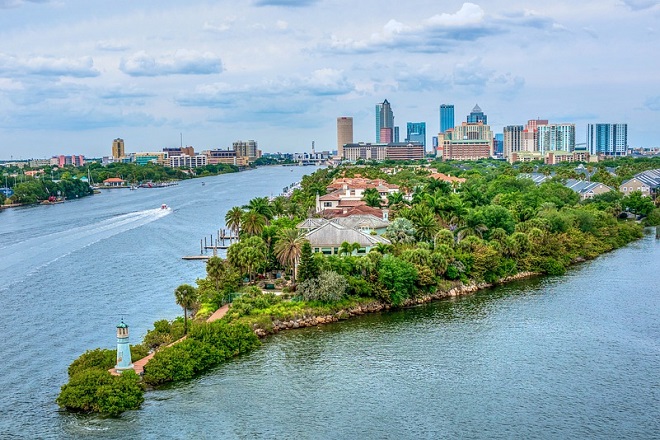 When you're going out of your way to travel to a new city, it makes a lot of sense to plan your trip in advance, as much as possible. There are a few advantages to this, including the fact that it makes things a lot cheaper if you book them in advance.
But perhaps better still is the fact that if you create an itinerary before you leave, you can make sure that you pack as much as is humanly possible into every single day. If you leave things to the last minute, you risk wasting time trying to decide what to do or facing disappointment when you discover that all of the tickets to something have sold out.
And so with that in mind, we've done the hard work for you and created the ultimate three-day itinerary for visiting Tampa, Florida whether you're travelling alone or whether you're travelling as a group. And so if you're ready to get going, make sure that you've packed the essentials in your carry on and read on.
3 Day Itineraries in Tampa for Groups and Solo Travelers
---
Day #1
The very first thing that you're going to want to do is to check into wherever you're staying. There are plenty of fantastic hotels in the area, and you'll also have no problem renting an Airbnb. Whatever the case, head there from the airport and pick up your keys, then drop your stuff off and grab a cup of coffee before heading out.
Your first stop should be the Tampa Museum of Art, one of the best places on the east coast to check out both classical and contemporary art. It's a fantastic place to have a little wander around and will ease you into your stay in the city. After that, it's time to head out for dinner at one of the city's many waterside restaurants, and then perhaps for a drink or two in Ybor City to get a feel for the nightlife.
Before you head back to wherever you're staying, be sure to take the Tampa Riverwalk to see the waterways lit up at night. Because it's such a popular spot, you can expect it to be safe to walk through and well-maintained, and it also links up with several hotspots along the waterfront. That's why it's worth checking out, even if it's not taking you in the right direction to head home.
Day #2
Once you've had your breakfast, day two should be all about exploring the city. If your legs are feeling up to it, consider going on a walking tour; if not, hop on one of the buses and allow one of the city's many specialist providers to show you around. After that, consider trying out some water sports if you're a fan of activities, and if not, then consider reclining on the beach or going for a stroll along the waterfront.
As for the evening, why not head along to Tarpon Springs and Dunedin, where a slew of microbreweries and independent bars and pubs allow you to go for a walk along the trail while stopping off for a drink every now and then. It's about an hour's drive if you follow the full route, although if you don't have a designated driver then you'll want to hop into a taxi or to grab an Uber.
Day #3
Day three will be your shopping day, where you check out the bustling boutiques and bespoke artisans that call Tampa home. If you're yet to pick up your souvenirs, whether it's for yourself, your friends or your family, this is the perfect opportunity for you to do just that. You can also use this time to visit anywhere that was on your wish-list but you didn't have a chance to check out yet.
And if you don't want your holiday to be over after just three days, you can always look into family cruises from Tampa so that you can take to the water and leave the city by boat. There are all sorts of different cruises available, from those that specialize in catering to the elderly, to party cruises that allow you to have a few drinks as you explore the city and its surroundings or travel to pastures new.
Now that you've read our suggested itinerary for your Tampa travels, it's over to you to start booking things, unless you plan to make a few changes to our itinerary to make it better suit you and your travelling plans.
Whatever the case, just remember that as a general rule, it's best to book as far in advance as possible so that you can benefit from any discounts that are on offer. Other than that, you now know pretty much everything you could possibly need to know before travelling. Bon voyage!